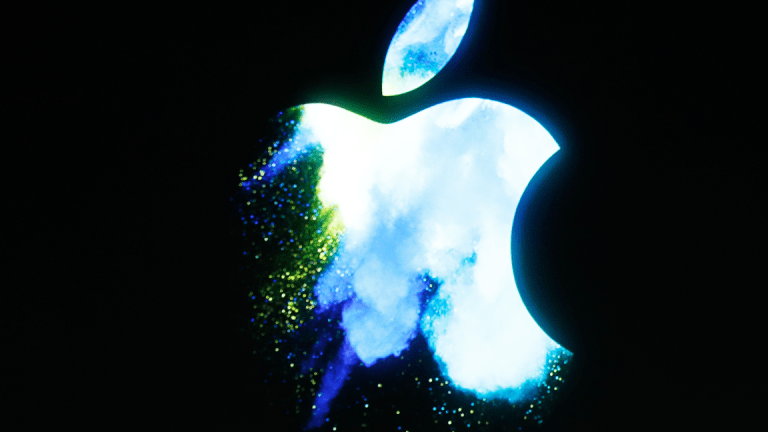 Apple Will Probably Make a Key Bet With Its New iPhones That Must Work Out
After somewhat flopping with a high-end iPhone, Apple will likely be more competitive with prices for its upcoming iPhones.
Apple (AAPL) - Get Apple Inc. Report better hope it moves its next round of iPhones in even higher quantities than what has become the norm.
Because with average selling prices likely lower than this generation of iPhones, robust volumes will be needed to please bullish Wall Street analysts and investors. Points out UBS Steven Milunovich:
"The Street has the iPhone ASP [average selling price] up 14% to $746 in fiscal year 2018 and down 1% to $739 in fiscal year 2019. Our best guess is a flattish ASP. Procurement reductions for the iPhone X have some investors thinking a price cut and falling ASP are likely. However, production declines in the past have not resulted in subsequent price cuts. Our base case is a flat-to-up ASP with more aggressive pricing resulting in a 5% ASP decline, partly offset by higher volume."
Even under optimistic scenarios, the new range of iPhones is unlikely to carry the sticker shock the iPhone X did. Hence, volumes must be strong. Says Milunovich:
"One scenario is a 6.4-inch OLED model priced at $1,099, 5.8-inch OLED at $999, and a 6.1-inch LCD at $750. This would drive a flat-to-up ASP if over 70% of buyers opt for the flagship models and OLED screens take 35% of the mix. If Apple gets more aggressive on price, we could see a $1,050 6.4-inch OLED model, a $900 5.8-inch OLED, and a $700 6.1-inch LCD. Apple would need at least 80% of buyers to opt for the flagship models with the OLED models accounting for 40% of the mix to achieve a flat-to-up ASP. The fall line-up offers another chance to move users up in price with a larger OLED model and a lower entry point for Face ID."
Wildcard: How Action Alerts PLUS holding Apple uses its insane amounts of cash to buyback stock to offset any top line weakness. It pays to have a lot of money, as if often the case.
Before You Go
Get ready for the must-attend investing conference of 2018, hosted by none other than TheStreet's Jim Cramer. From an exclusive interview with PayPal CEO Dan Schulman to expert panels that touch on investing in the stock market to alternative investing, you won't want to miss the event TheStreet is hosting on May 5. Details are below.
How to Diversify Your Portfolio: A Boot Camp for Investors
Date: Saturday, May 5, 2018
Location: 117 West 46th Street, New York City