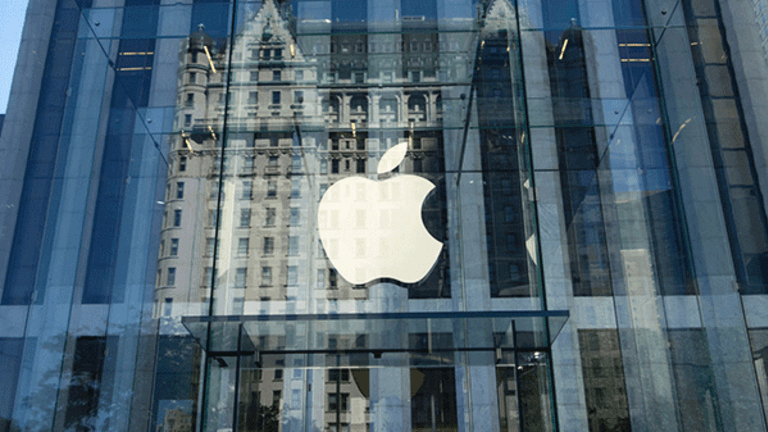 Apple Will 'Definitely' Break This One Losing Streak When It Reports Earnings
It has been three consecutive quarters of missing the mark in one metric, but Apple is poised to break that, Maxim Group's Choksi argues.
Apple (AAPL) - Get Free Report is set to report its fourth quarter earnings results Tuesday afternoon. One metric investors will indeed observe, whether the tech titan can finally break its three consecutive quarter streak of declining iPhone sales.
"We are definitely breaking the streak here," Maxim Group tech analyst Nehal Chokshi told CNBC's "Squawk Box" Tuesday morning. "Our survey data indicates that we are going to get positive inflection in China and India."
Although that same data projects for weaker sales in the U.S. year-over-year, it will be "overpowered," by China and India, he noted. "The key question is going to be what is the March quarter going to look like? Are we going to see sustained year-over-year growth?"
Chokshi "definitely believes" that Apple continues its year-over-year growth.
Now, while he referred to the iPhone 7 as "disappointing" relative to expectations regarding unit demand, he feels bullish on the iPhone 8. He estimated that the iPhone 8 will power Apple to sustaining two years of year-over-year growth.
"This is why we have a "buy" rating on Apple," Chokshi said. "This will blow away the primary thesis of one good year, one bad year, because we are going to have two years of good year-over-year growth."
If that argument can't "blow away" investors, perhaps another of Chokshi's predictions can. In his view, within a year, we will have the first trillion-dollar company, and it will be Apple. 
(Apple is a core holding of Jim Cramer's charitable trust Action Alerts PLUS. See all of his holding with a free trialhere.)