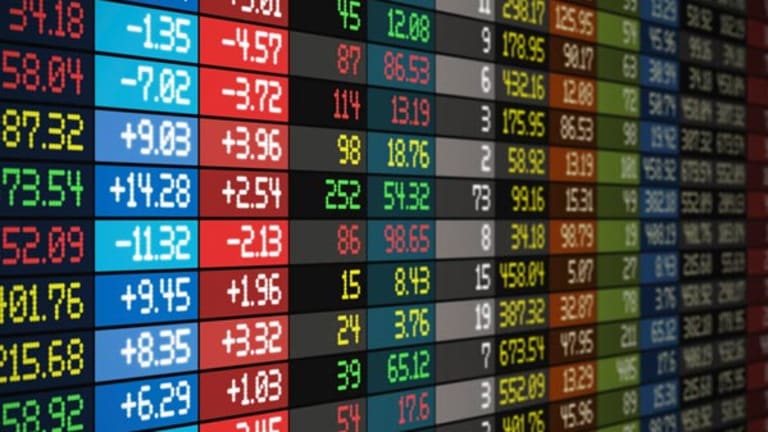 Apple TV, Minimum Wage: Hot Trends
Popular searches on the Internet include Apple TV as reports indicate a new Apple TV set could be on the way.
NEW YORK (
) -- Popular searches on the Internet include Apple TV as reports indicate the long-rumored product could be on the way soon.
Apple
(AAPL) - Get Report
is reportedly asking component suppliers to have parts for next-generation Apple TVs ready in the first quarter of 2012. Rumors say the newest Apple TV may be an actual TV set instead of a set-top box like previous versions and may be out in the second or third quarter of next year. Apple is rumored to be planning two versions of its TV set -- a 32-inch and a 37-inch.
Previous Apple TV rumors have included television functionality added to iMac computers and another version of its set-top box for Apple's 2012 Apple TV update.
The phrase "Minimum wage" is also trending as the minimum wage is set to increase in eight states beginning on January 1.
The minimum wage will increase between 28 and 37 cents an hour for workers in Arizona, Colorado, Florida, Montana, Ohio, Oregon, Vermont and Washington. An estimated 1.4 million employees will be affected by the increase, adding between $582 and $770 per year to their earnings. All eight states are abiding by their laws that minimum wage keeps pace with inflation.
The federal minimum wage is set at $7.25 an hour. The new minimum wages in these eight states will range from $7.64 in Colorado to $9.04 in Washington. Nevada will also be increasing its minimum wage, but its increase will not take place until July 2012.
Acer is another popular search, after comments from founder Stan Shih that the company will not be leaving the tablet market.
After fierce competition from the likes of Apple's iPad, the
Amazon
(AMZN) - Get Report
Kindle Fire, Blackberry PlayBook and Samsung Galaxy Tab, Shih said the tablet market has been difficult for Acer but Shih says the company won't exit the space. Acer did recently announce plans to scale back its product line in 2012 by two-thirds in an effort to focus on its most profitable products. There are currently no plans for job cuts.
Acer is one of the world's top five PC suppliers by market share.
The chatter on Main Street (a.k.a. Google, Yahoo! and other search sites) is always of interest to investors on Wall Street. Thus, each day, TheStreet compiles the stories that are trending on the Web, and highlights the news that could make stocks move.
-- Written by Brittany Umar
.
Brittany joined TheStreet.com TV in November 2006 after completing a degree in Journalism and Media Studies at Rutgers College. Previously, Brittany interned at the local ABC affiliate in New York City WABC-TV 7 where she helped research and produce On Your Side, a popular consumer advocacy segment.