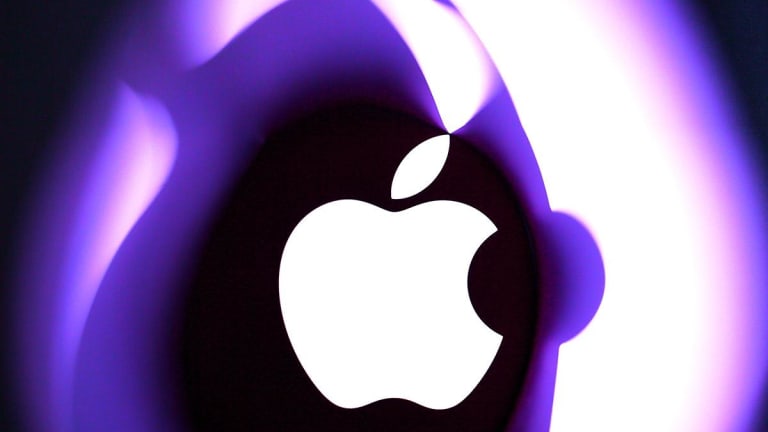 Apple, Tesla Iced in US-China Tech Cold War as Huawei Blacklist Raises Concerns
Apple shares extended declines in pre-market trading Thursday, while Tesla slumped to fresh two-and-a-half year lows, as investors grow increasingly concerned that the current U.S.-China trade dispute will ensnare iconic companies in damaging tech cold war.
Apple Inc. (AAPL) shares extended declines Thursday, while Tesla Inc. (TSLA)  edged from fresh two-and-a-half year lows, as investors grow increasingly concerned that the current U.S.-China trade dispute will ensnare iconic companies in a damaging tech cold war.
Last week's move by the Commerce Department to blacklist Huawei Technologies from doing business with the U.S. has been joined by an increasing number of companies around the world, including Japan's Panasonic Corp (PCRFY) and Toshiba Corp. (TOSYY) and British chipmaker ARM earlier today, further isolating the China-backed networking giant and raising the risk of reprisals from Beijing.
China's Commerce Ministry said Thursday U.S. actions have increased the risk of a trade war, as well as a global economic recession, and cautioned that Beijing will take any needed steps in order to protect the interest of Chinese firms.
Those comments, along with a recent slew of analyst reports highlighting the risks associated with firms that have significant China exposure, have pulled Apple and Tesla notably lower over the past three weeks, as investors count the cost of potential reprisals in what is now clearly a tech and trade war between the world's two biggest economies.
"It's clear that China will attempt to minimize its reliance on foreign countries to provide critical hardware and software," said ING's Asia economist Iris Pang. "China is also expected to explore the 'Belt and Road' market to export its 5G infrastructure technology and related equipment."
"In the short term, these markets may not be able to replace the markets of Western economies, but they may become fairly large, and China has a first-mover advantage to open them up," she added. "It is more difficult to end a technology war than a bilateral trade war. Technology warfare involves companies from more countries, each with unique technology. This makes the process a long and difficult one for China, which is why President Xi called it the 'Long March.'"
Apple shares were down 2.2% on Thursday to $178.68, the lowest since March 8 and a move that would extend the stock's decline to about 15.3% since President Donald Trump first threatened to increase tariffs on China-made goods to 25% on May 5.
Goldman Sachs analysts yesterday pegged the downside risk to Apple's earnings, based on its China exposure, at around 29%, a figure it said represents "100% of estimated Apple earnings exposure to Mainland China and Hong Kong combined with some offset assumed for Sales & Marketing cost savings." Goldman trimmed its 12-month price target on Apple to $178 from $184 with a forward price-earnings multiple of 14.7 times.
"If there were a ban or some other restriction on Apple products in mainland China, we estimate that Apple's annual total EPS exposure is about $3.35/share," Goldman's Bala Reddy wrote. "We are not assuming restrictions on iPhone production in Mainland China at this point."
"Should China restrict iPhone production in any way we do not believe the company would be able to shift much iPhone volume outside of China on short notice, though actions that would push Apple production outside of China could have negative implications for the China tech ecosystem as well as for local employment," he added.
Tesla shares were also under pressure in early trading Thursday, but were rising 0.3% to $193.14 in late morning trade. Like Apple, Tesla has found itself vulnerable to risks linked to Trump's tariff decision, with the stock some 27% south of its May 5 levels.
Earlier this week, Morgan Stanley analyst Adam Jonas lowered his "bear case" outcome for the stock price, a view based on a series of worst-case scenarios for Tesla, to $10 a share from a previous estimate of $97 amid increasing concern it could find itself trapped in a tech and trade war between Washington and Beijing. Jonas has a $230 price target, with an equal-weight rating, under the stock's base-case scenario.
Jonas's estimate is for Tesla sales in China, between 2020 and 2024, to generate around $9 billion in revenues. However, should officials in Beijing respond to the increasingly damaging trade war and target Tesla with reprisal tariffs or restrictions, that figure could be sliced in half and carve more than $16.4 billion in market value from the Palo Alto, California-based company.
"Our revised case assumes Tesla misses our current Chinese volume forecast by roughly half, to account for the highly volatile trade situation in the region, particularly around areas of technology, which we believe run a high and increasing risk of government/regulatory attention," Jonas said. "We believe as Tesla's share price declines, the likelihood of the company potentially seeking alternatives from strategic/industrial/financial partners rises."