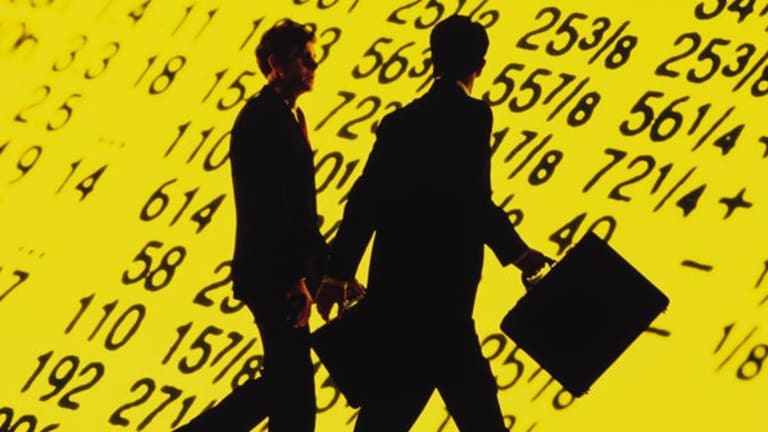 Apple Store, Daimler, Chevy Volt: Hot Trends
Popular searches on the Internet Monday include Apple store as the tech company known for its innovation introduces a new app that helps Apple employees better assist store shoppers.
NEW YORK (
) -- Popular searches on the Internet include
Apple
(AAPL) - Get Report
store as the tech company known for its innovation introduces a new app that helps Apple employees better assist store shoppers.
The new app, which employees use on iPod Touch devices, helps workers find shoppers that need help and also locates visitors to the store looking to pick up their purchases. In-store shoppers in need of assistance can now push a button on iPads near displays, which will then notify workers using the app. Also, when shoppers enter an Apple store to pick up a product they have purchased through the Apple Store App, the app will notify store employees that the customer is there to pick up the product.
Daimler
is trending as the German carmaker is set to axe the Maybach luxury limousine line.
The company plans to introduce a new version of its Mercedes S-Class in 2013, at the same time it will stop producing new Maybach vehicles. The decision comes after nearly a decade of disappointing sales of Maybachs, which sell for $350,000. Daimler reintroduced the brand in 2002, and hasn't made a profit on the vehicle since, according to CEO Dieter Zetsche. Maybach has failed to match the numbers in sales of high-end competitors like
Volkswagen's
Bentley or
BMW's
Rolls-Royce.
According to Zetsche, the company's chances for successful sales are better with the Mercedes brand, and Daimler will now focus on the high-end luxury market with Mercedes vehicles.
Chevrolet Volt is another popular search. The National Highway Traffic Safety Administration is opening a formal safety defect investigation pf the Volt, months after the vehicle burst into flames after a crash on a federal test site.
The administration said the investigation is necessary to determine whether batteries in electric cars are safe. In May, a Volt that had been through crash tests at an NHTSA site burst into flames weeks after the crash, while more recently, a damaged battery from a prior test burst into flames.
General Motors
(GM) - Get Report
said it is working with the administration and monitoring all Volt vehicles on the road -- and has implemented new protocol that will de-power the battery of Volt vehicles after a crash.
The NHTSA said Chevy Volt owners whose vehicles have not been in a crash have no cause for concern.
The chatter on Main Street (a.k.a. Google, Yahoo! and other search sites) is always of interest to investors on Wall Street. Thus, each day, TheStreet compiles the stories that are trending on the Web, and highlights the news that could make stocks move.
-- Written by Brittany Umar
.
Brittany joined TheStreet.com TV in November 2006 after completing a degree in Journalism and Media Studies at Rutgers College. Previously, Brittany interned at the local ABC affiliate in New York City WABC-TV 7 where she helped research and produce On Your Side, a popular consumer advocacy segment.