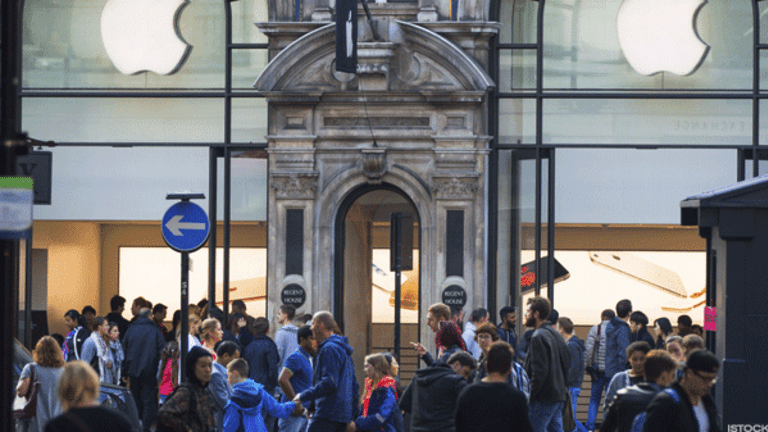 Apple Stock Set to Rally in 2017
Apple stock will trade higher next year, mainly because of the expected launch of the iPhone 8 in September, Citi Research analyst Jim Suva said.
Citi Research has a bull case for Apple next year, predicting it will rally to $130, Citi Research analyst Jim Suva said on CNBC's "Closing Bell" on Thursday afternoon. Earlier this week, Suva released a note titled "5 Reasons Apple Stock Can Trade Higher in 2017." 
The number one reason why Apple is set to run up in the near term is the highly anticipated iPhone 8 launch next September. This will create a "super cycle" because this 10th anniversary edition of the iPhone is expected to have a whole different look and feel to it, he said. 
As for the longer term outlook, the firm has dubbed the tech giant's opportunity to expand in countries like India where it has a "very small footprint" as "Applewood," Suva explained. 
Apple is also forecast to benefit heavily from President-elect Donald Trump's expected repatriation tax rate cut and corporate tax rate reform. 
These anticipated advantages aren't even baked into the firm's numbers for Apple, even though the figures for the full year are above consensus, Suva noted. "However we have laid out scenarios and the scenario is that it could be between 8% and 10% additional upside if they do lower corporate tax rates as well as a repatriation window to allow all that cash that Apple has overseas to come back into the U.S."
While Apple has a lot of potential upside, it's top two risks are lower gross margins because of an increase in component prices, as well as people holding out for the iPhone 8 launch next fall, he added.