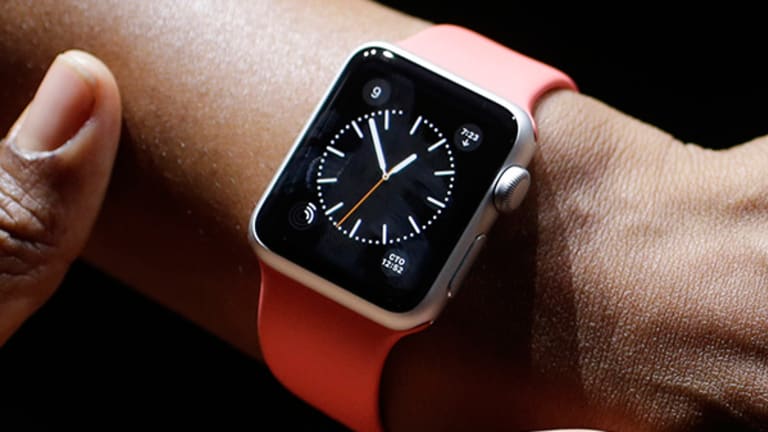 Apple Secretly Wants to Be Your Doctor
Apple looks ready to move more into health.
The Apple (AAPL) Watch includes or will include numerous features that will make the health nuts very happy.
And one insurer seems to really dig that.  
Aetna's (AET) reported deal to offer a discounted or even free Apple Watch to its base of 23 million customers would underscore the importance of health and fitness apps to Apple's (AAPL) line of smart watches.
Apple boss Tim Cook has been bullish on health and fitness apps for the smart watch, noting that the device is "motivating [users] to sit less and move more" during a third fiscal quarter earnings call in early August. Upgrades coming in Watch OS4 will allow the device to serve as a personal activity coach, while Apple's GymKit program will connect the watch to cardio equipment, he continued.
The current Apple Watches require proximity to an iPhone to connect to the Internet, limiting the appeal to Aetna customers or others who own phones with Android or other operating systems. The next iteration of the iPhone reportedly will have its own wireless connection, a boon for non-iPhone users.
"If you don't have an iPhone today, the Apple watch is probably not going to be in your consideration set," said Jeff Orr of ABI Research. "If those rumors do come true and a stand-alone smart watch like an Apple watch with LTE integrated into it becomes available, it's going to open up the possibility for even more people who would look to it as a potential solution for them.
Read full story here. 
More of What's Trending on TheStreet:
Warren Buffett Dumps GE Stake to Invest in a Lender With GE Roots