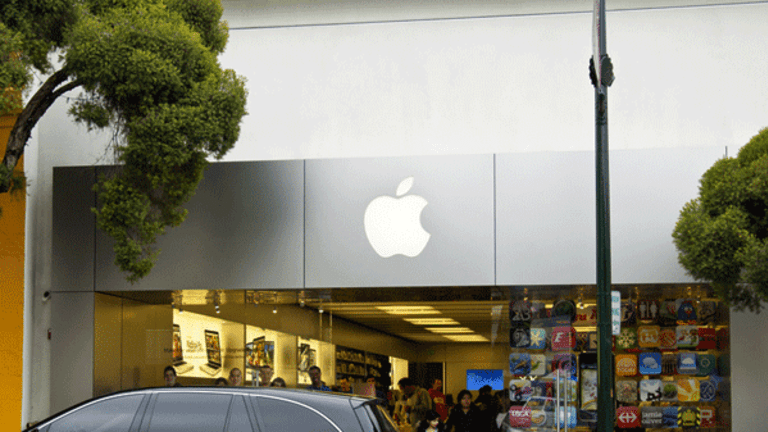 Apple's iPhone 8 'Has to Look Different,' The Wall Street Journal's Stern Says
Apple is expected to make a big upgrade with the release of its 10th-anniversary iPhone in September 2017.
Apple (AAPL) - Get Report can't afford to disappoint with the expected 10th-anniversary iPhone launch next September, Wall Street Journal personal tech columnist Joanna Stern said on CNBC's "Squawk Box" on Thursday morning.
"The phone last year basically looked the same. Oh look, different black color. Nobody really fell for that," she claimed. 
While Apple needs to make an "impressive" design with the new smartphone, it mainly needs to update the software, Stern said. Rumors say the phone will remove the circular 'home' button and make it an all-touchscreen phone, which is a "big deal." 
"That is going to force Apple to focus on completely software on the front of the screen. So I think these phones are going to look different. I think the question is how do we interact with them differently," Stern pointed out. 
Apple's new Bluetooth headphones called Air Pods are a "great" gadget because they put Siri right in your ear, she noted. But while Apple updated its headphone hardware, the Siri software is the same. "Siri is everywhere, but Siri isn't getting any better," she explained. 
Siri has to search the web a lot for answers, while Amazon's (AMZN) - Get Report Alexa knows a lot of the answers, Stern said. But both products need software updates to really improve. 
"You've got all these gadgets. They start to get better, mostly with software. I think gadgets are great and they are getting better with different hardware improvements but the real leaps are now coming in software," she concluded. 
(Apple is held in Jim Cramer's charitable trust Action Alerts PLUS. See all of his holdings here.) (Amazon.com is held in the Growth Seeker portfolio. See all of the holdings with a free trial.)