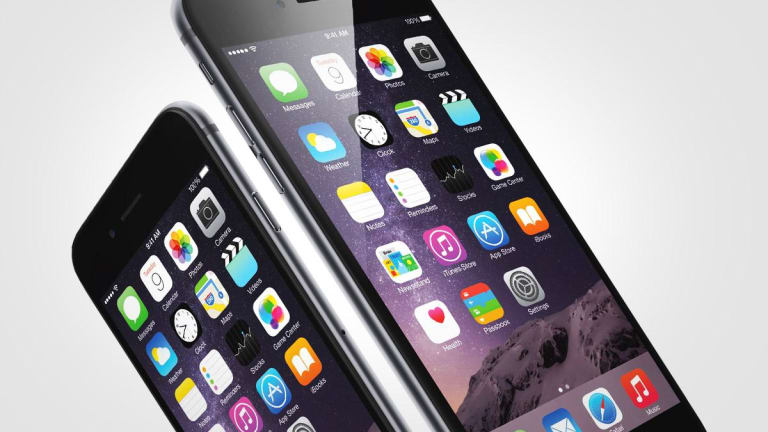 Apple's Latest Dividend Raise Highlights Its Blueprint for Success
The tech giant's recently-announced $75 billion buyback and 5.5% hike to its dividend show its focus on shareholder returns.
When you invest in a public company, you're essentially investing in their management team. The market bases share prices upon fundamental multiples using forward growth expectations and these are the men and women who make the decisions that guide the company forward.
With this in mind, it shouldn't be surprising that the CEOs of publicly traded companies are oftentimes in the spotlight, drawing both ire and praise. For the most part, I think that these executives deserve the attention they get. When their share prices are soaring, they're market darlings and when their share prices sink, they're in the dog house.
This makes sense, right? Well, there appears to be a major exception to this rule. Tim Cook of Apple (AAPL)  seems to be a figure that people on Wall Street love to hate and frankly, I just don't get it. 
Undeserved Criticism 
You don't have to look very hard to find criticism of Mr. Cook from shareholders, analysts, or market commentators. The common theme surrounding Apple's CEO is that he has no vision. They say that he's simply a supply chain man who hasn't brought any innovation to the table and is just skating by using financial engineering to bolster his company's bottom-line. They compare him to Steve Jobs, his predecessor, whose shadow would loom over any Silicon Valley CEO not named Bezos or possibly Nadella. And yet, with criticism abounding, all Tim Cook does is generate wealth for shareholders.
When he took over for Jobs in 2011, Apple's split adjusted share price was roughly $35. Today, Apple shares are hovering around the $210 mark. Share price appreciation like this doesn't happen by accident. It doesn't happen without quality leadership, strong demand for a company's products and/or services, and yes, innovation.
Sure, the iPhone, Steve Job's creation, remains the driving force behind Apple's business. Yet, the iPhone of 2019 is much different than the iPhone of 2011. Furthermore, Apple is now a dominant player in the wearable technology market and has a fast growing, high margin services business that is leading to multiple expansion. Cook's focus on margins has played a very large role in Apple becoming the wealthiest company in the world.
Returning Riches To Shareholders 
Not only has Apple become exceedingly rich under Cook, but it has diversified its revenue stream and become the most generous company in the market, returning hundreds of billions of dollars to shareholders. Apple recently reported earnings and while many people were worried about the iPhone segments revenues, or the gross margin number, or the services growth rate, or all of the above, I was most concerned with a figure that many tend to overlook: the dividend growth rate. 
As an income-oriented investor, Apple's spring earnings release is one of the highlights of my year. Apple is my largest individual holding and it is in this quarter that management typically breaks the news on the new calendar year's shareholder returns. I don't fret over Apple's operational results for two reasons: one, I trust the management team, and two, it's very difficult for me to worry about a company with $225 billion of cash on the balance sheet.
Instead of stressing over short-term results and share price movement, my focus is primarily on dividend growth. This year, Apple announced that it was increasing its quarterly dividend from $0.73/share to $0.77/share, representing a 5.5% annual dividend increase. 
Apple initiated its current dividend in 2012. Every year since, the company has increased its annual dividend, giving it a consecutive annual increase streak of eight years. Apple is still a long way off from becoming a dividend aristocrat, a company that has increased its annual dividend for 25 consecutive years. But, with its strong balance sheet, reliable cash flows and  willingness to return cash to shareholders, I wouldn't be surprised at all to see Apple enter into the dividend aristocracy with time. 
This year's 5.5% increase is the smallest annual increase that Apple has given shareholders since its current streak began. The company has become known for double-digit annual increases so it's fair to say that a 5.5% increase might have been disappointing to some. Yet, I think it's important to remember that shortly before the dividend was announced, Apple agreed to a settlement with Qualcomm (QCOM) that involved a large cash payment. It seems logical that a significant amount of cash leaving the balance sheet would affect dividend growth.
At the same time, the settlement doesn't seem to have had a big effect on the buyback program. Alongside its 5.5% dividend increase, Apple announced that it was adding $75 billion to the stock buyback program. Apple has used its buyback to retire roughly 19% of its outstanding share count in the last five years. The company's new $75 billion buyback announcement means that it could buy back more than 7% of the remaining shares at today's $209 share price. 
The benefits of this large buyback are three-fold. A reduced share count means that existing cash flows result in higher earnings per share. Also, every share that Apple repurchases saves them an annual $3.08 dividend payment. This might not seem like much, but when you're talking about buying back millions of shares, it adds up. These repurchases significantly reduce the burden of the dividend on the company's cash flows and balance sheet, and help to make future dividend growth more sustainable, creating a virtuous cycle. And lastly, anyone from the school of Warren Buffett knows that buybacks are the most tax-efficient way to return cash to shareholders. 
A Blueprint For Success
All in all, the market surely appreciated the dividend raise and buyback announcement, as well as healthy growth in its services business, because shares shot up some 6% following its earnings release. Apple shares have rallied 47% since their January lows and the stock is slowly moving back towards all-time highs.
It seems that Apple management has found a blue print for success -- and it is centered around shareholder returns.
Apple is a holding in Jim Cramer'sAction Alerts PLUS Charitable Trust Portfolio. Want to be alerted before Cramer buys or sells AAPL? Learn more now.
Nicholas Ward is long AAPL.