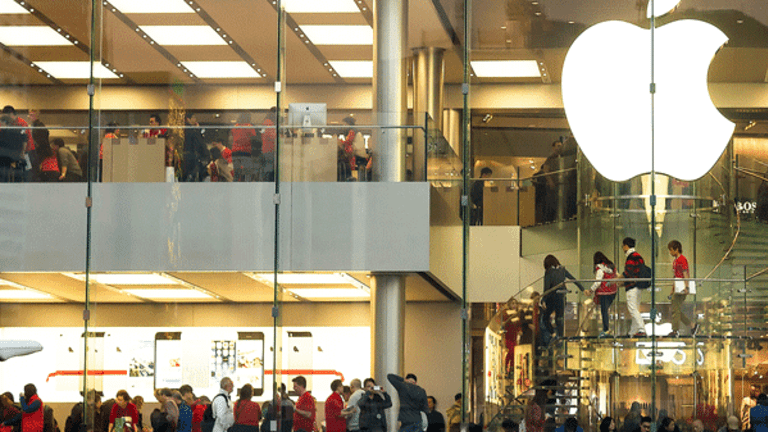 Apple Needs India, but It Doesn't Have an iPhone City Like China
Apple wants to expand its stores and manufacturing plants into India, but the infrastructure isn't in place the way it is in China.
Apple (AAPL) - Get Report will meet with Indian officials next week to talk about the tech giant's request to manufacture products in the country, including its request for financial incentives to do so.
But while India provides a substantial growth opportunity for Apple, it doesn't have the manufacturing setup that China already has in place, The Verge senior editor Lauren Goode said on CNBC's "Squawk Alley" on Thursday morning.
In fact, the city of Zhengzhou in China is known as "iPhone City" because it can produce 500,000 of the devices per day, the New York Times reported Thursday morning. 
"In India the big question is going to be whether or not vendors can actually make or sell the premium parts Apple needs in order to make iPhones," Goode pointed out. 
For the India deal to work out, Apple would have to get about 30% of iPhone parts from Indian vendors, she said. But Apple really needs India because the country is expected to become the second largest iPhone market in the world next year behind China. Yet Apple currently has just a 5% footprint in India. 
"So it's kind of critical for Apple to make this deal work in order to get their stores in India," she said. "But it's a very different environment right now than China."
India could be a "huge growth engine" for Apple, Scale Venture cofounder and CNBC guest Kate Mitchell said in agreement. Right now, Apple is getting a lot of its growth from emerging markets, rather than new products. 
"What [Apple] has to balance out is its slow growth," Mitchell said. 
(Apple is held in Jim Cramer's charitable trust Action Alerts PLUS. See all of Cramer's holdings with a free trial.)