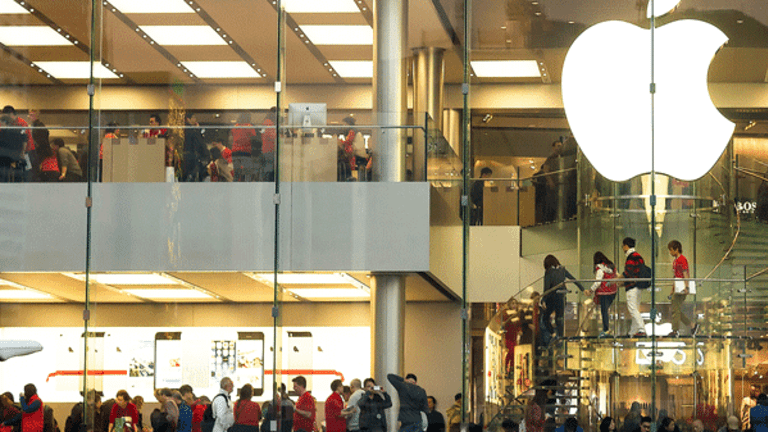 Apple Is Not the Only Thing Europe Is Trying to Manipulate: More Squawk From Jim Cramer
The 'free pass' given to the EU when it manipulates its currency 'ends right here,' Jim Cramer says.
In August, the European Union targeted Apple (AAPL) - Get Report by levying a $14.5 billion tax demand on the tech titan because the European Commission deemed its Irish tax deal illegal state aid. On Monday, Apple fired back, saying it is being wrongfully targeted because of its success and announced its intent to challenge the penalty.
"Apple is really trying to appeal to a lot of us, saying this is a stand for all American companies." TheStreet's Jim Cramer said on CNBC's "Squawk on the Street" Monday morning.
While he understands Apple's fight in this instance, Cramer remained focused on the iPhone 8's super cycle and reiterated that Apple, ultimately, is a company whose earnings results write its story.
Apple released a statement Monday morning regarding the legal battle in Europe:
"This case has never been about how much tax Apple pays, it's about where the tax is paid. It's been clear since the start of this case there was a predetermined outcome. If their opinion is allowed to stand, Apple would pay 40% of all the corporate income tax collected in Ireland, which is unprecedented and far from leveling the playing field, selectively targets Apple."
"I totally believe that. There is no doubt about it; they are targeting Apple. At the same time, this is Europe," Cramer stated. Apple's legal battle against Europe illustrates a broader manipulation by the continent, Cramer said.
"Who has done the most currency manipulation? Europe. But, Europe gets the free pass, and I do not understand it," Cramer noted. "They have been manipulating their currency down to take business from us; now they are going after our taxpayers. They get the free pass."
Cramer argued that that free pass "ends right here," and should not be allowed even though Europe is largely allied with the U.S. and is a democratic region.
"I don't understand how they can manipulate their currency anymore, and now do this? The U.S. should do everything it can to say this is wrong, stop your currency manipulation," Cramer argued. "I think it's unbelievable what they get away with over there."
(Apple is a core holding of Jim Cramer's charitable trust Action Alerts PLUS. See all of his holding with a free trialhere.)