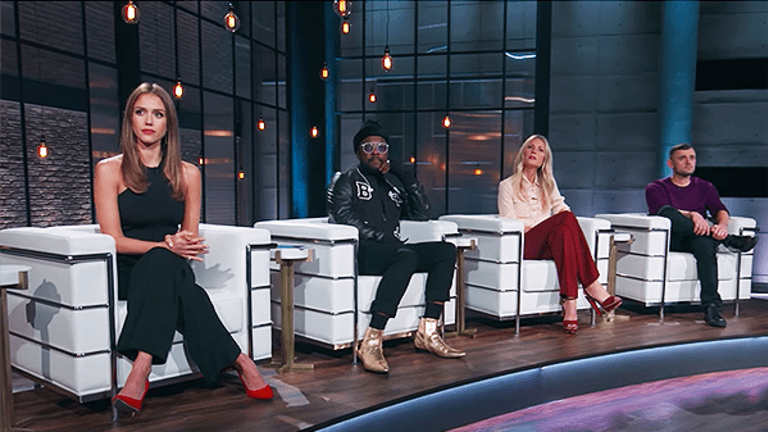 Publish date:
Here's One of the Biggest Questions Ever on Apple's TV Plans
Apple does TV, sorta.
Apple Inc. (AAPL) - Get Report is finally putting its money behind its television ambitions, jumping headfirst into the Hollywood battle for premium content.
The question for Apple, and Apple watchers, is what kind of content the computer hardware maker plans to create or acquire with the $1 billion programming budget that it's prepared to spend over the next 12 months, as The Wall Street Journal reported on Wednesday, Aug. 16. Apple is readying production for as many as 10 shows, the Journal reported, citing people familiar with the matter.
Apple representatives did not immediately respond to a request for comment. Shares of the iPhone maker on Wednesday afternoon were up 0.4% to $162.21.
Amazon Could Have Bought the Mall Instead of Whole Foods
Apple's intention to spend $1 billion on content comes on the heels of its underwhelming 10-episode serial "Planet of the Apps," which aired its final show on Tuesday. The much-hyped series, which featured groups of eager app developers as they sought to win over four judges for Apple's blessings and financial support, failed to draw a wide audience.
That three of the four judges -- actress and Honest Co. founder Jessica Alba, musician Will.i.am and actress Gwyneth Paltrow -- had scant credentials to offer guidance to tech-savvy app developers may have been one reason for the show's paltry following. It also may have had something to do with "Apps" being conspicuously similar to ABC's "Shark Tank" and NBC's "The Voice."
Apple's early forays into video included the mini-film "Please Forgive Me" last year with rapper Drake, and earlier this month it debuted its version of CBS Corp.'s (CBS) - Get Report "Carpool Karaoke" with James Corden hosting, a show with a built-in audience. Hardly a big risk, though judging from the guest list -- Will Smith, Miley Cyrus, John Legend, Alicia Keys and Metallica, among others -- not an inexpensive project.
Apple also released a documentary about rapper Sean "Diddy" Combs in June, and another doc about longtime music industry executive Clive Davis is due out this fall, Apple senior vice president of internet software and services Eddy Cue said in June.
Apple desperately needs to do something original.
Apple, Alphabet and Facebook are holdings in Jim Cramer's Action Alerts PLUS Charitable Trust Portfolio. Want to be alerted before Cramer and the AAP team buy or sell AAPL, GOOGL and FB? Learn more now.
More of What's Trending on TheStreet:
Utilities Are Embarrassing Tech This Month, One Pic Shows
To reach that goal, Apple in June famously convinced two well-known Hollywood players, Jamie Erlicht and Zack Van Amburg, to leave Sony Corp. (SNE) - Get Report for its fast-expanding Los Angeles offices. As might be expected, Apple agreed to dip into its cash holdings to supply the two producers with a formidable budget. It subsequently added former WGN America president Matt Cherniss as head of U.S. programming.
According to the Journal, Apple is slated to spend about half of what Time Warner Inc.'s HBO (TWX) spent last year on programming though well short of Netflix Inc.'s (NFLX) - Get Report allocation of more than $6 billion this year to create and acquire original programming. Netflix, of course, has been on a programming tear of late, poaching Shonda Rhimes' production house from Walt Disney Co.'s (DIS) - Get Report ABC; signing separate deals with David Letterman and the movie-making Coen brothers, Joel and Ethan; and making its first-ever acquisition.
Apple's advantage is much like that of Amazon.com Inc. (AMZN) - Get Report . Both are spending money on programming to attract or retain customers. For Apple, it's about keeping its customers in their "ecosystem," subscribing to Apple Music for $9.99 per month while buying its latest iPhone, iPad or desktop. Apple's video content is only available to Apple Music subscribers.
For Amazon, it's about selling memberships to its $99 per year Prime program, which incentivizes further purchases with discounts on shipping and streaming access to a set of movies, TV shows and music.
Yet Apple is entering the programming game much later than Netflix, of course, or Amazon, which launched an original content group in 2013 and has since won acclaim for "Transparent" and "Manchester by the Sea." It also must contend with Facebook Inc. (FB) - Get Report , which recently unveiled plans to produce and acquire content for a video platform, Watch, while Disney said last week that it will launch a streaming platform for its movies and TV shows in 2019. 
Elsewhere, Alphabet Inc.'s (GOOGL) - Get Report YouTube Red brought in Sony Television to create "Cobra Kai," a 10-episode series based on the 1984 feel-good movie "Karate Kid."
The market is crowded, yet for Apple, it has no shortage of money or a high profile from which to market content. So maybe it will finally make a show worth watching.