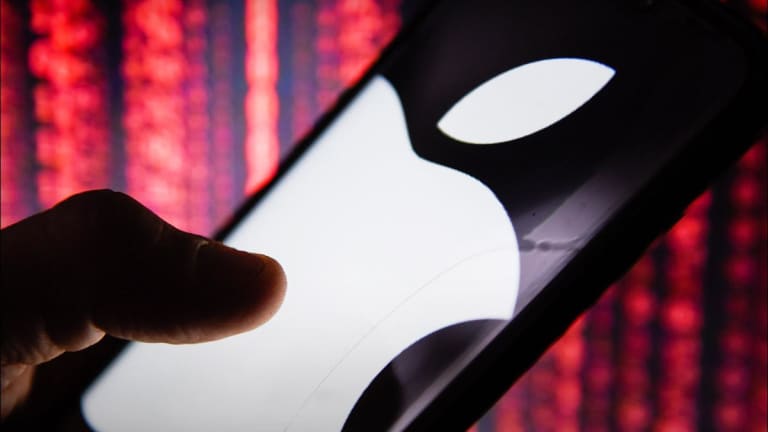 Apple Earnings Could See 8% Hit From Trump's Huawei Blacklist, Cowen Says
An outright ban on Apple products by the Chinese government would have even more dire consequences, according to Cowen analyst Krish Sankar.
The risks to Apple (AAPL)  from the intensifying U.S.-China trade war appear to be growing, analysts say.
Apple could see an 8% hit to earnings per share if iPhone demand in the China region slips as a result of President Trump's ban on doing business with Huawei, Cowen analyst Krish Sankar wrote in a note on Tuesday.
"We believe the international perception that Huawei is being targeted and unfairly punished as a parallel story in the U.S. and China trade spat could lead Chinese consumers to retaliate as patriotism leads them to support domestic brands while products and services from US companies fall out of favor," Sankar wrote.
Wedbush Securities analyst Dan Ives acknowledged the same concern last week when he wrote that both the U.S.'s tariffs and the Huawei issue could spark nationalistic sentiment in Chinese consumers, so much so that they may boycott iPhones to some extent. 
Sankar also mentioned the extreme possibility that the Chinese government could enact a formal ban on iPhones.
"We estimate 5-30% unit demand destruction across all hardware sales in China could impact EPS by 1-8%," Sankar wrote. "In the extreme case of 100% demand destruction in China (iPhones banned), we estimate a ~26% impact to FY20 EPS." Every one-percentage point decline in Apple's revenue growth would translate into a 22 cent decline in EPS, Sankar estimated. 
FedEx (FDX) is also hoping not to receive similar retaliation from the Chinese government and/or  consumers, after the company had to apologize for mishandling Huawei's packages on Tuesday. FedEx was accused of diverting these packages deliberately.
Sankar noted that his Apple estimates on demand destruction in China would be in addition to the impact of the U.S.'s tariffs on Chinese imports to the U.S, which would increase Apple's supply-chain costs. Some analysts say those tariffs would bring 2019 EPS down from above $12 a share to about $9 a share. 
Apple's stock were trading down 0.45% to $178.16 on Tuesday morning. Shares are still up 13% this year, however. 
Sankar estimated that a full ban in China on iPhones would bring 2019 EPS down to $8.29, without accounting for the effect of tariffs on Chinese imports to the U.S.
Apple currently trades at 14.1 times consensus EPS forecasts for 2020 of $12.65, according to FactSet. Keeping that multiple on 2020 EPS of $10 would translate into a share price of $141, but analysts have yet to formally move their estimates and price targets down, as the situation with China plays out. 
Apple is a holding in Jim Cramer's Action Alerts PLUS member club. Want to be alerted before Jim Cramer buys or sells AAPL? Learn more now.