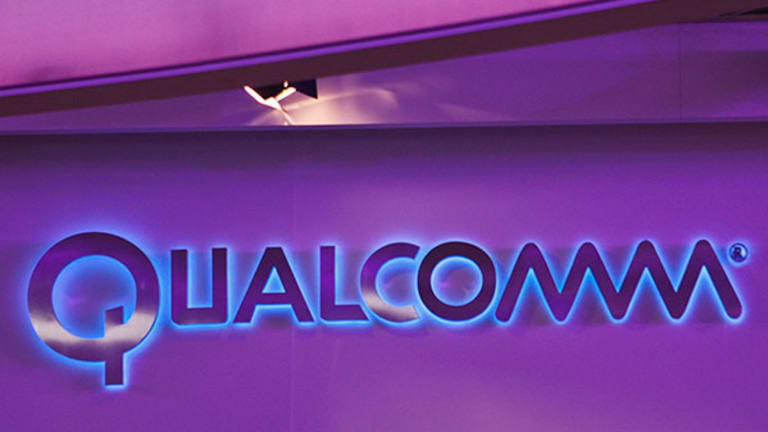 Apple 'Clearly Hates' Qualcomm: More Squawk From Jim Cramer
Qualcomm's 'negativity' is weighing on the chipmaker stocks on Thursday morning, TheStreet's Jim Cramer said.
Shares of Qualcomm (QCOM) - Get Free Report were slumping by over 5% in late morning trading on Thursday, as the chipmaker continues to deal with legal woes, most recently in the form of two complaints filed by its client Apple (AAPL) - Get Free Report in Chinese courts about the company abusing its market position. 
The action comes the week after Apple filed a similar suit against Qualcomm in a San Diego federal court. Qualcomm was also sued by the U.S. Federal Trade Commission last week for anticompetitive practices and, was fined $850 million in South Korea in December for patent-related issues. 
In addition, Qualcomm reported a "very disappointing" 2017 first quarter on Wednesday, TheStreet's Jim Cramer said on CNBC's "Squawk on the Street" on Thursday morning. The company reported a slight earnings beat, but missed on revenue. 
"Their largest customer clearly hates them," Cramer said in reference to Apple's lawsuits against the smartphone chipmaker. "I think that is playing into the role of Qualcomm and really being a very visible decline today." 
Besides Microsoft, (MSFT) - Get Free Report it's hard to think of another company that was "piled on" for being a monopoly, Cramer noted. At the turn of the century, Judge Thomas Penfield Jackson said that Microsoft was abusing its authoritative position in the market and needed to be broken up. The Court of Appeals in Washington reversed his order and a settlement was reached in 2002. 
"Your largest customer is fed up with you," he reiterated. "That's a sub-optimal situation." 
Qualcomm released a statement saying that it will fight the lawsuits, claiming that "Apple has intentionally mischaracterized our agreements and negotiations." 
The semiconductor sector has been positive, and it's still a good place to be in, but Qualcomm's negativity is "overwhelming the group" on Thursday morning, Cramer pointed out. 
(Qualcomm is a holding in David Peltier's Dividend Stock Advisor.Apple is held in Jim Cramer's charitable trust Action Alerts PLUS. See all of his holding with a free trialhere.)