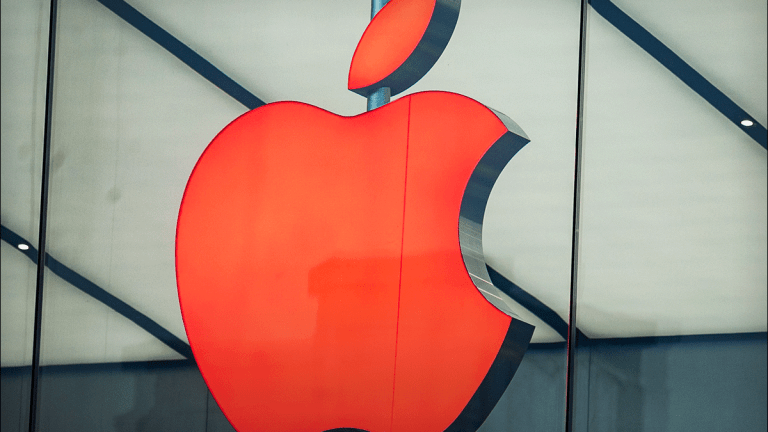 Apple CEO Cook Says XR Is 'Most Popular' iPhone Amid New Production Cut Report
Apple shares rise as CEO Tim Cook insists the new iPhone XR remains its most popular product even as reports suggest the tech giant will slash production for new models this quarter amid slowing demand.
Apple Inc. (AAPL) - Get Apple Inc. (AAPL) Report shares were higher Wednesday after CEO Tim Cook insisted the iPhone XR remains its most popular product even as reports suggest the tech giant will slash production for new models this quarter amid slowing demand. 
The Nikkei Asian Review said Wednesday that Apple has asked suppliers to cut production for the iPhone XS and the XS Max, as well as the iPhone XR, by around 10% for the three months ending in March, a reduction it said would take overall iPhone production to between 40 million and 43 million units for Apple's fiscal second quarter. Apple sold around 52.2 million units over the same period last year, but said in its November earnings call that it will no longer break out iPhones sales data from its broader revenue reporting.
Apple CEO Tim Cook, however, insisted that the iPhone XR "has been the most popular iPhone every day, every single day, from when we started shipping, until now." 
"I mean, do I want to sell more? Of course I do, of course I'd like to sell more," he told TheStreet's founder, Jim Cramer, on CNBC's Mad Money program late Tuesday. "We're working on that. But in terms of the product itself, it's an incredibly innovative product. It has a bunch of advanced technologies in it from the chip with the neural engine to security embedded to an edge-to-edge liquid retina display, the first in the industry, longest battery life ever in an iPhone."
Apple shares closed up 1.7% Wednesday to $153.31.
Apple's shock sales warning last week, which it pegged to slowing demand in China, was echoed by its main rival Samsung Electronics (SSNLF)  Tuesday when its said fourth quarter profits would likely come in at around 10.8 trillion Korean won ($9.67 billion), well shy of the market consensus of 13.2 trillion won, with sales falling 11% to 59 trillion won.
Both Samsung and Apple have grown increasing reliant on China sales to boost revenues and improve their bottom lines, with the Seoul, South-Korea-based tech giant generating, for the first time on record, more from China (27.4 billion Korean won) than from the United States (21.79 billion won) over the first half of last year.
Apple's China sales, meanwhile, grew 16% over the company's 2018 fiscal year, which ended in October, to $51.9 billion, and now represent about a fifth of total revenues. China sales are about a third of Samsung's total revenues.
It's a market that's also slowing fast: According to the International Data Corp., China's mobile phone shipments fell 8.8% last year, nearly triple the 3.3% global decline, and will have no better than flat growth for the whole of 2018. China's Academy of Information and Communications Tech, a research institute directed by the Ministry of Industry and Information Technology, pegs the 2018 decline at 15.5%.
"The Chinese economy, it seemed to us, began to slow, maybe, in the second half of the year," Cook told Cramer on CNBC's Mad Money. "And it was on some sort of rational trajectory. We believe, based on what we saw and the timing of it, that the tension, the trade-war tension with the U.S. created this more-sharp downturn."
"I believe that's temporary," he added. "Because I think that, when you really look at it, it's in both countries' best interests to come to an agreement."