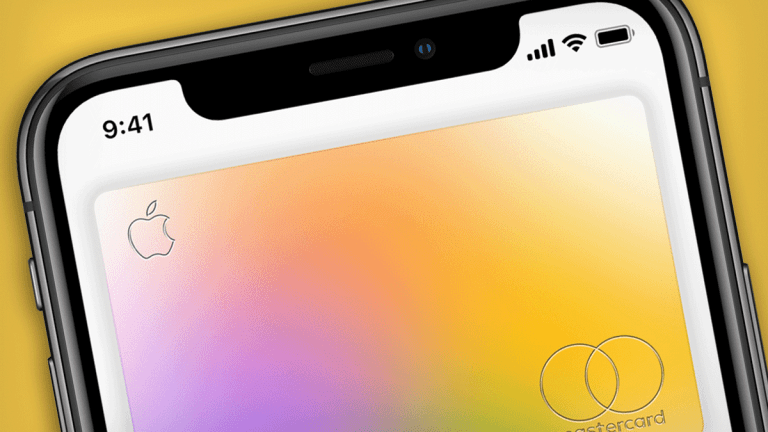 Apple Card Sexism Allegations Could Signal Growing Risk for Apple
Apple's expansion into services means working with more partners and potentially exposing its brand to more variables it can't control.
The public relations debacle over allegedly sexist credit limits being imposed by Apple's (AAPL) - Get Free Report new credit card highlights a growing risk for the tech giant as it moves further into services. 
Over the weekend, David Heinemeier Hansson, a developer and founder at Basecamp, tweeted a string of messages alleging gender bias in how credit is assigned for the new Apple Card, which is co-managed by Apple and Goldman Sachs (GS) - Get Free Report .
In those tweets, Hansson wrote that he was granted a credit limit that was twenty times higher than his wife's, despite her higher score and their purportedly equal incomes in the eyes of the IRS. Other respondents chimed in with stories of unequal distribution of credit with their own spouses or frustrating customer service experiences surrounding the new Apple Card.
The Apple Card is sold by Apple and branded with its insignia. Goldman Sachs handles the credit determinations, and Apple directed inquiries about those credit decisions to the bank. After the Twitter thread went viral, Hansson wrote that his wife's credit was bumped to match his own. But by that time, it also sparked a discussion of inequities in the credit industry -- and an investigation by New York's Department of Financial Services.
The Department "will be conducting an investigation to determine whether New York law was violated and ensure all consumers are treated equally regardless of sex," according to a statement.
On Wednesday afternoon, Goldman Sachs said it would add the ability for household members to share an Apple Card credit line instead of just applying as individuals, in response to the controversy, according to Bloomberg.
The Apple Card is one of several new services that Apple has launched in recent months, along with Apple TV+, Apple Arcade and Apple News+, in an effort to reduce its reliance on iPhone sales as a percentage of overall revenue.
Outside of offering credit, the Apple Card offers features such as a user-friendly app, 3% cash back on Apple purchases and 2% cash back on purchases made through Apple Pay, another one of Apple's established services.
But as Apple moves beyond its core business of making devices and software, partnering up with other companies to roll out new services means Apple also has less control in some instances over its own tightly-controlled brand identity. Apple ranks among the most recognizable brands in the world and the most trusted big tech firms, according to surveys.
"It's clearly Goldman's fault, but the facts don't really matter because people are buying it because it's an Apple Card," said Allen Adamson, founder of Metaforce and a professor at NYU's Stern School of Business. "At the end of the day, it is Apple's responsibility -- they have the relationships and the buck stops with them."
The credit industry may be a murkier world than most, with decisions determined by a multitude of factors fed into an algorithm that end users typically don't understand. But as Apple broadens out into financial services, content and other areas, the risk of muddying its image could also grow, Adamson added.
"It just shows the complexity, as their product lines expand from hardware to software to services, how the need for more partners becomes clear and how hard it is to maintain the quality of a great Apple experience," he said.
For the third quarter, Apple posted $12.5 billion in services revenue, up 18% from the year prior.
Apple shares are up 66% so far this year.
Apple and Goldman Sachs are holdings in Jim Cramer's Action Alerts PLUS member club.