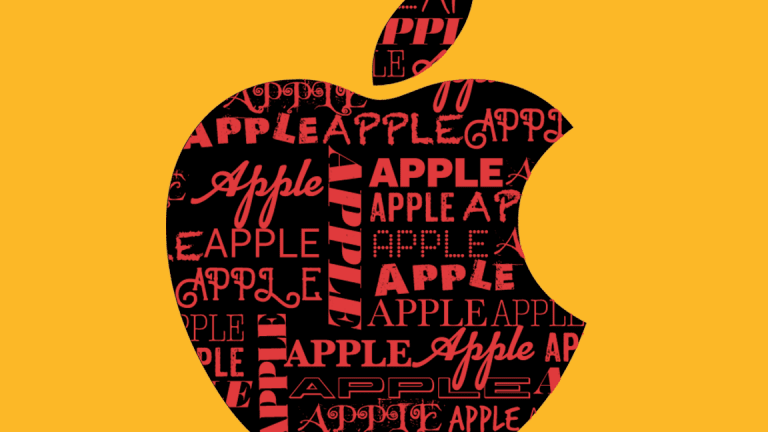 Apple's 'Batterygate' Controversy Highlights Its Weaknesses -- and Its Strengths
The company's original handling of battery issues on older iPhones wasn't great. But the extent of the problem is also a by-product of Apple's competitive advantages.
Relative to the other product "controversies" Apple  (AAPL) - Get Apple Inc. (AAPL) Report has seen since launching the iPhone in 2007, the recent "Batterygate" tempest over the throttling of older iPhones ranks somewhere in the middle of the pack. That means it could yield a bigger PR hit than something like the iPhone 6's 2014 "Bendgate" controversy, but probably not as large of one as the disastrous 2012 Apple Maps launch.
None of the prior controversies, of course, did serious long-term damage to Apple, and chances are the latest one won't, either -- particularly given how Apple has responded to it. But for investors, Batterygate does shine a light on some of the differences between Apple and many Android rivals -- both in terms of how the company acts and how its products are used.
This column has been updated from Dec. 29 to mention Apple's Dec. 30 announcement that its iPhone battery-replacement discount would go into effect immediately, rather than in late January.
To recap: In recent weeks, some users of older iPhones who had been seeing slower performance when running demanding apps figured out that iOS was limiting the processing power the phones could access in certain situations. Last week, Apple confirmed that older iPhones running iOS 10 and iOS 11 could see such throttling. It justified its actions by noting that lithium-ion batteries "become less capable of supplying peak current demands when in cold conditions, have a low battery charge or as they age over time," and that unexpected shutdowns could happen if a processor requested more power from a battery than what it's capable of supplying.
On Dec. 28, Apple followed up by formally apologizing for its handling of the issue, and offering a more detailed explanation. It also cut the price of its iPhone battery-replacement services for anyone with an iPhone 6 or newer device from $79 to $29, and promised an iOS update in early 2018 that will "give users more visibility into the health of their iPhone's battery, so they can see for themselves if its condition is affecting performance." The battery offer lasts through the end of 2018 and was originally slated to start in late January, but on Dec. 30, Apple announced it's starting immediately.
What Apple isn't doing is changing how iOS handles peak current requests when dealing with older batteries. Nor should it, if doing so significantly ups the likelihood of older iPhones seeing unexpected shutdowns. As others have noted, Apple is dealing with a basic chemistry issue: Lithium-ion battery cells tend to degrade over time.
But the lack of transparency Apple showed on this matter until now -- remember, iOS 10 launched in Sep. 2016 -- as well as the inability of iPhone owners to disable the throttling feature if they wanted to, is arguably reflective of a "we know what's best for our customers" mindset that has been an Apple hallmark for decades. It's hard to object too much to this philosophy, which has resulted tight control over the Apple ecosystem as well as limits on how much Apple hardware can be customized, given Apple's financial success and its sky-high loyalty rates. But there are some occasional downsides, as this case illustrates. 
Some have also argued the controversy drives home the pitfalls of Apple's unwillingness to make it easy for customers to upgrade the components within Apple devices or replace faulty parts themselves. After all, Batterygate would be less of a headache if iPhones came with removable batteries. But in this case at least, Apple isn't acting much differently than Android rivals such as Samsung and Alphabet/Google (GOOGL) - Get Alphabet Inc. Class A Report , which also don't feature removable batteries in their flagship phones.
On the other hand, as VC/analyst Benedict Evans noted, the extent of Apple's old-battery problem is a product of the fact that Apple devices tend to have longer shelf lives than many rival products. Studies have repeatedly shown that the resale value of iPhones tends to decline at a markedly slower rate than that of most Android phones, and eBay (EBAY) - Get eBay Inc. Report resale prices seem to suggest the same.
This phenomenon has a couple of benefits for Apple. First, the fact that iPhone owners can often get a lot back when selling or trading in their device makes them more willing to upgrade to a shiny new model. Second, strong sales and and usage of older iPhones serves to grow an Apple installed base that can be monetized via services (the App Store, Apple Music, iCloud, etc.). Along with moderate declines in smartphone upgrade rates, this trend appears to be a key reason why Apple's iOS installed base has continued growing at a healthy double-digit clip, even as Apple's iPhone unit sales growth has slowed.
The extent of the controversy also has something to do with the fact that Apple -- in stark contrast to the fragmentation issues Google continues to see with Android -- is able to quickly roll out iOS updates to a large portion of its user base. Though performance-throttling for iPhones with older batteries was first introduced via iOS 10, it appears to be being done more aggressively by iOS 11. And the fact that iOS 11's penetration rate managed to top 50% less than two months after its roll-out in mid-September made it all the more urgent for Apple to respond to Batterygate.
Moreover, to its credit, Apple did belatedly realize its original handling of the "chemistry problem" faced by older iPhones wasn't ideal, and launched a serious attempt to make amends. In a few months, outside of perhaps a modest hit to iPhone upgrade activity on account of Apple's battery-replacement offer, Batterygate will likely have joined Antennagate, Bendgate and other past controversies in Apple's rear-view mirror.
Jim Cramer and the AAP team hold positions in Apple and Alphabet for their Action Alerts PLUS Charitable Trust Portfolio. Want to be alerted before Cramer buys or sells AAPL or GOOGL? Learn more now.
More of What's Trending on TheStreet: