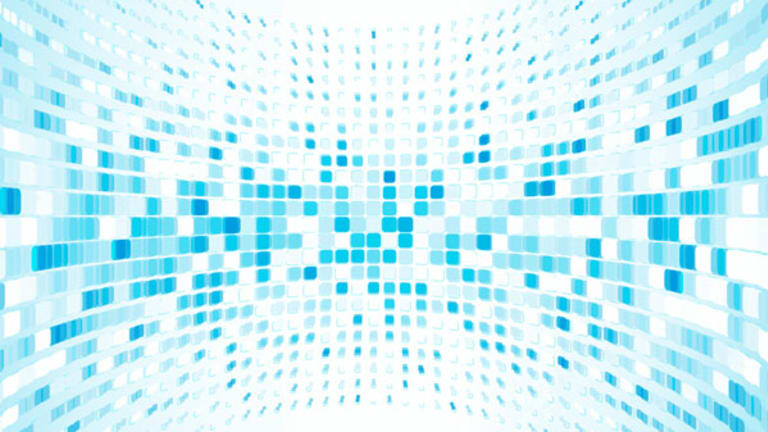 Apple and Exxon Vie for the Value Crown
Exxon has seen its vaunted position as the world's most valuable company by market capitalization challenged by Apple this month, but days like this bolster the case that the oil giant will continue to command the greater prestige among investors.
NEW YORK (TheStreet) -- Exxon Mobil (XOM) - Get Exxon Mobil Corporation Report has seen its vaunted position as the world's most valuable company by market capitalization challenged by Appleundefined this month, but days like this bolster the case that the oil giant will continue to command the greater prestige among investors.
Shares of Apple were taking a hit on Thursday in reaction to the announcement that the tech company's CEO, Steve Jobs was resigning. On Wednesday evening, it was announced that Jobs was
resigning and that COO Tim Cook was stepping up to take the company's reins.
Jobs, who's been on a medical leave of absence since earlier this year, will serve as chairman of Apple's board.
Apples shares fell immediately in reaction to the news -- and the market cap was at $343.69 billion vs. Exxon's market cap of $349.73 billion -- reflecting the negative near-term implications of the CEO's departure. While Apple's course forward has largely hinged on that of its CEO, Exxon hasn't demonstrated this type of vulnerability.
"The departure of Exxon's CEO would have less of an impact," says Luminous Capital partner Alan Zafran.
On the other hand, "Steve Jobs is the embodiment of the Apple culture. He was an incredible visionary who could create excitement and draw bridges for customers and vendors between current technology devices and where they were headed."
"The near-term impact from Steve Jobs' departure may have more to do with the ability of the company to sustain customer and vendor relationships than with the forthcoming sets of products that consumers will see in the coming year or two," Zafran added. "Bear in mind that vendors, suppliers and customers would have to make strategic changes -- manufacturing; operations; marketing -- in alignment of Apple's vision and in advance of the release of new products to consumers."
"The situation with Steve Jobs and Apple is very different from Rex Tillerson and Exxon. Strategy is important for both companies, and the importance of solid management shouldn't be understated. However, I would say that Steve Jobs has more notoriety as the face of Apple, and people seem to put a lot of faith in him and his innovative technologies and decision making," adds Raymond James analyst Stacey Hudson.
Hudson and others also see Exxon's advantage in the fundamentals.
"Exxon is still first when it comes to earnings," she says.
"In my opinion, Apple surpassing Exxon in market cap is immaterial. If oil went to $150 tomorrow, I'd imagine they would swap places pretty quickly," says Morningstar analyst Allen Good.
"Long-term, I do not think this holds any implications for Exxon's business. It's still the world's largest public energy company and nothing fundamentally changes with their business based on this."
For Argus Research analyst Philip Weiss, one of the main takeaways from Exxon's market cap supersession by the maker of iPhones and iPads earlier in the month was its reflection of changes in societal attitudes.
"Exxon sells commodity products that people need to have. However, they get upset about paying too much for it. Apple is a technology company selling products that people want to have."
"From an economic perspective, Exxon is a price taker -- it takes whatever price the market will give it for its product. Apple is a price maker -- it sets price based on market supply-demand dynamics and their impact on profitability."
Ultimately, though Apple strongly outperforms Exxon when it comes to margins, Exxon is still meaningfully larger than Apple in terms of sales and income, largely given the market giant's immense access to a limited resource -- oil.
Looking beyond 2013, Hudson sees lucrative tailwinds for Exxon, as a depletion in oil resources provides the price-supportive supply tightening that keeps her long-term price deck for oil at $125 a barrel.
Hudson notes that Apple lacks the potential to see this type of favorable swing in product prices that comes with the exposure to commodities.
"The price of commodities for Exxon is certainly set by the market, whereas Apple can name the price for its products. However, aside from a global economic meltdown like we saw in 2008, I don't think you'll see oil prices fall materially from current levels," says Hudson.
Hudson's long-term oil price outlook is unaffected by events in Libya. Libyan production was roughly 1.55 million barrels a day in 2010, but Hudson says that's only about 2% of global supply.
She finds it interesting to think about what Exxon's market cap would be today if it weren't for its acquisition of U.S. unconventional natural gas producer XTO Energy, which wiped out roughly $15 billion of the company's market cap on the day of its announcement in 2009.
Exxon continues to be held with the utmost prestige by market participants even though there's a possibility that its market cap could again be surpassed by other companies in the coming quarters.
That said, two oil companies that analysts believe may have the potential to race past Apple and overtake Exxon are
PetroChina
(PTR) - Get PetroChina Company Limited Sponsored ADR Report
and
Shell
(RDS.A)
, with the additional acquisitions of smaller companies, given their already immense market cap. PetroChina, which is larger than Shell, would likely have a better chance of completely closing the gap.
"Chinese firms are always looking to make acquisitions ... tasked by the government to secure resources" amid declining production potential of existing assets in China, says Good. He notes though, that Exxon is still so large, with a market cap of more than $356 billion, that it would be tough even for these two companies to exceed the company in size.
Exxon has been the U.S.' most valuable company since 2006 -- thrust to the number one spot with the help of higher oil and gas prices.
On August 9, Apple overtook Exxon on a day of volatile trading at $341.5 billion to $341.4 billion -- the Fed that day had acknowledged that economic growth has been slower than expected not long after Standard & Poor's historic downgrade of U.S. debt -- before slinking back to second place.
Benchmark analyst Mark Gilman has a more pessimistic view of Exxon.
"Exxon has had a reputation for delivering superior returns. I don't believe that reputation is justified today," he said.
Gilman thinks that while Exxon continues to have chemical assets superior to that of its peers, its broader portfolio, where most of the company's capital's invested, no longer carries the clout that it once had.
-- Written by Andrea Tse in New York.
>To contact the writer of this article, click here:
Andrea Tse
.
Copyright 2011 TheStreet.com Inc. All rights reserved. This material may not be published, broadcast, rewritten, or redistributed.