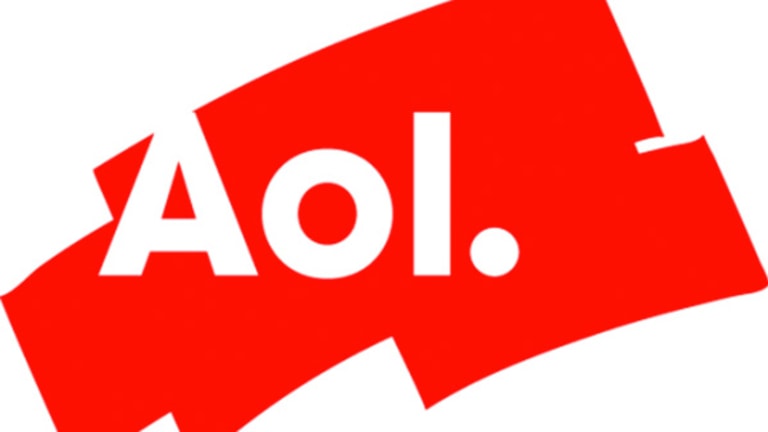 AOL's Bob Lord Foresees Lots of Consolidation Among Ad-Tech Companies
For every advertising technology company that AOL buys, Bob Lord says there are many more eager to be acquired.
NEW YORK ( TheStreet) -- Bob Lord, AOL's (AOL) point man for the company's big bet on automated advertising, is fielding lots of calls these days from smaller ad-technology companies looking to be acquired.
"My phone is ringing off the hook with feature-set companies trying to figure out how they become part of a bigger platform," said Lord, CEO of AOL's advertising platforms, referring to the array of technology companies focused on one or more segments of automated, or programmatic advertising. "You're going to see a lot of consolidation happen."
As television, especially local television, opens its airwaves to automated advertising, marketers will increasingly look to programmatic ad platforms to advertise their products, said Lord, who came to AOL in mid-2013 after running the marketing trailblazer Razorfish and the digital technologies division at Publicis Groupe.
Most recently, AOL spent about $50 million, for Vidible, which allows Web sites to add relevant and timely videos from other publishers, either by searching Vidible's network or psting them. The Vidible deal, first reported by ReCode, follows CEO Tim Armstrong's announcement in May that AOL would spend $101 million for Convertro, which helps marketers evaluate ad purchases. 
Vidible and Convertro joined with AOL's Advertising.com, Ad-Tech and Adap.TV, the online video technology service AOL acquired last summer for $405 million in cash.
But while those companies, and a handful of others, were fortunate enough to have been acquired by AOL, others have had to forge ahead. While many remain privately held, some have gone public only to watch their market valuations tumble.
Rocket Fuel (FUEL) , operator of an automated ad-buying exchange, has tumbled nearly 72% so far tjis year while the ad-network provider Millennial Me (MM)  has lost 78%, its stock price dropping to $1.61. YuMeundefined  and Tremor Video (TRMR) , which aggregate online advertising space at hundreds of Web sites, have lost 32% and 53%, respectively, this year.
Another ad-exchange operator, Rubicon Project (RUBI) - Get Rubicon Project, Inc. Report , has dropped 26% since going public in April but lately has shown signs of recovery, gaining 63% since Oct. 13. TubeMogel (TUBE) , which operates software for marketers and brand managers to buy digital advertising, is an exception, having climbed 75% since going public in July.
Part of the problem for ad-tech stocks, said Lord, is that each of these ad-tech companies occupy just one part of a sophisticated platform for buying and selling video, display and other kinds of advertising, often in real-time.
"Those companies that went out public are not doing so well any more because they're only one little feature," Lord said at a presentation held at AOL's New York headquarters. "They haven't been able to have the full value proposition to the brand advertiser."
AOL, for its part, boasts of having an "ad-stack" that encompasses most if not all of the services needed to execute programmatic advertising, whether as a Web site selling space or a marketer looking to post a series of videos and displays across mobile, video and old-fashioned "linear" television.
Of course, AOL is also under scrutiny by shareholders wondering when all of these investments in programmatic will start to pay off. AOL shares have fallen 8.1% in 2014 to $42.84.
-- Written by Leon Lazaroff in New York
Contact by Email.
Follow @LeonLazaroff