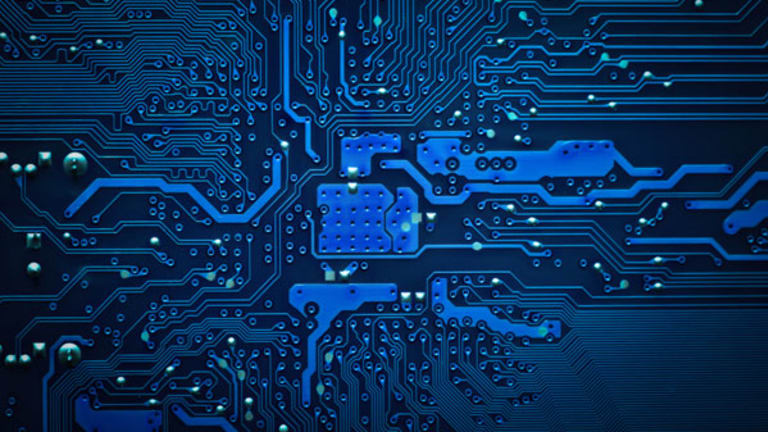 AOL Wants to Be Every Advertising Agency's Very Best Friend
AOL has the television advertising industry in its sights as it embarks on a mission of turning the traditional ways of buying and selling commercials on its head.
NEW YORK (TheStreet) -- One-time dialup Internet provider AOL (AOL)  held its second annual "programmatic upfront" on Monday, all part of establishing CEO Tim Armstrong's company at the forefront of the new technologies remaking advertising, especially online video and display ads.
To highlight its upfront event -- a play on the television industry's annual spring ad-selling upfront -- AOL said it had secured an expanded partnership with Paris-based advertising giant Publicis Groupe to encompass not only digital video but also traditional television ad spending.
Likewise, Havas Media Group said it broadened its relationship with AOL to include TV buying, ostensibly to use its newly-announced measurement tool for television which pairs audience data for specific programs with brands' own consumer data.
But AOL doesn't want to just be every advertising agency's partner placing hundreds of online advertisements with the swipe of a few keystrokes. The owner of Huffington Post and TechCrunch wants to do the same with television, which has been reluctant to use programmatic platforms -- sophisticated computer systems that match marketers with online publishers and network operators -- to sell commercial space.
Led by Armstrong, the former Google advertising executive, AOL has invested more than $400 million over the past year remaking the company as a high-tech advertising platform. In May, AOL purchased Convertro, a marketing analytics company, for $101 million. With a market capitalization of $3.5 billion, AOL is far larger than pure-play programmatic stocks such as Rubicon Project (RUBI) - Get Magnite, Inc. Report , YuMe undefined  and Tremor Video (TRMR) .
Armstrong is hoping these investments prove to be smart decisions as he moves headfirst into a business that remains in a nascent stage, still viewed with skepticism by some advertising and television executives. At Advertising Week this year, the annual four-day industry conference held mostly around New York's Times Square, the topic was repeatedly covered in a series of hour-long discussion panels whereas a year ago, it was little more than a niche topic.
"Customers are changing the way decision processes are happening," said Armstrong at the event. "We're going from media upfronts to technology partnership upfronts. When you talk about upfronts in the future it will be more and more about technology."
AOL aims to bridge programmatic with more traditional forms of buying and selling advertising. Programmatic offers tech-savvy companies a chance to cut into a segment of the industry that is estimated to reach $21 billion globally by year's end, up 52% from a year earlier, according to Magna Global forecasts. The momentum is expected to continue with an estimated 27% annual growth rate reaching $53 billion by 2018. 
At present, the U.S. broadcast and cable ad market generates nearly $70 billion annually. That market is expected to grow at an average rate of 3.5% a year, expanding to $78.64 billion by 2018, according to eMarketer estimates.
Traditionally, advertising has only been measured largely by age and gender -- with third-party data drawn from multiple sources. The advent of digital, allows advertisers to better pinpoint their desired market.
"It's been bought and sold the same way for decades... We haven't adapted," said Dan Ackerman, AOL's head of programmatic TV. "Today, 85% of the impressions consumers are seeing on television are only reaching 40% of the target audience."
Content providers have at times been hesitant to enter the field of programmatic, afraid that their breadth of premium content would be undermined by bargain-basement pricing. AOL counters that apart from primetime programming, much of advertising-driven pay-TV networks will embrace programmatic for much of their commercial inventory.
"It's clear [we need] to enable the technology to help us really address what our clients need in a better, different way than we've done historically," said Linda Yaccarino, NBCUniversal's head of ad sales.
AOL was gaining 1.2% to $44.93, trimming its 2014 decline to 3.7%.
--Written by Keris Alison Lahiff in New York.