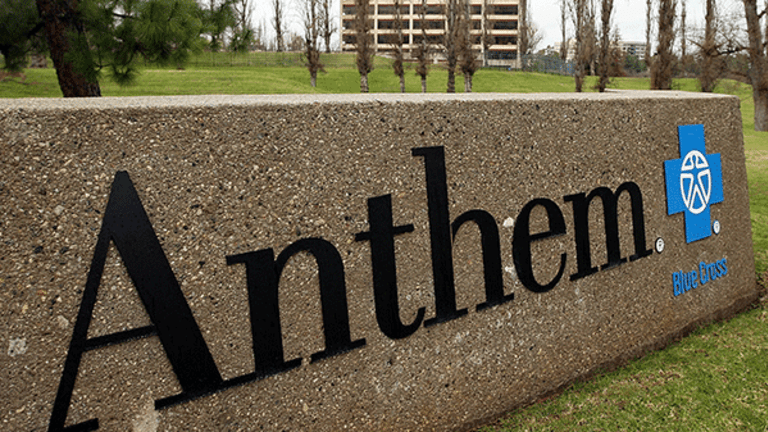 Anthem Stock Gains Premarket on Earnings Beat
The insurer reported that enrollment rose 2.6% year over year.
Increased participation in its government business helped health insurer Anthem undefined widely beat analysts' earnings expectations for the first quarter. 
The company reported earnings of $4.68 per share, well ahead of consensus estimates of $3.86 per share. Revenue for the period rose 10% to $22.32 billion, also beating Wall Street's estimates of $21.27 billion. 
Overall enrollment was up 2.6% year over year to 40.6 million. 
"The value proposition we bring to the marketplace is clearly resonating with consumers as we are committed to improving the quality and affordability of healthcare for our customers," said CEO Joseph Swedish.