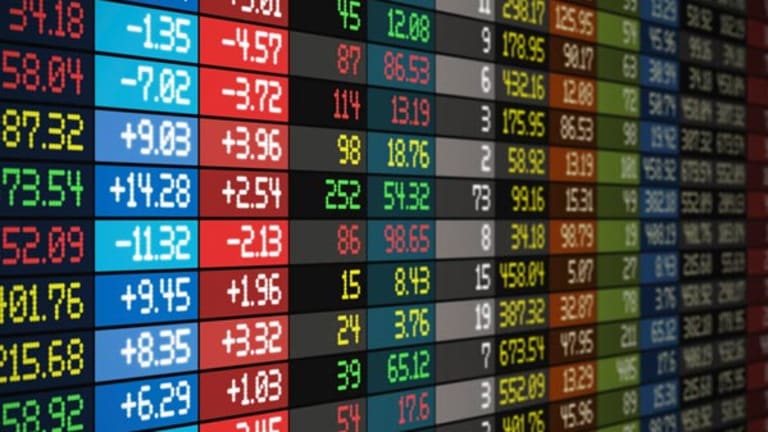 Anonymous Briefly Disrupts Traffic to NYSE Site: Report
Online activist organization Anonymous briefly disrupted traffic to the NYSE website on Monday, according to a <I>Chicago Tribune</I> report.
NEW YORK (
) -- Online activist organization Anonymous reportedly disrupted traffic to the
NYSE's
website briefly on Monday.
The
Chicago Tribune
said NYSE.com was sluggish and eventually unavailable between 3.35 p.m. and 3:37 p.m. The report also noted confirmation from a NYSE spokesman that trading had not been impacted.
The hacker activist group Anonymous had posted a
YouTube video declaring a "war" against the New York Stock Exchange's Web site on Columbus Day at 3:30 p.m. ET.
"On October 10th, NYSE shall be erased from the internet. On October 10th, expect a day that shall never ever be forgot... Wall Street, expect us," the video said.
Anonymous has created trouble on the sites of
MasterCard
and
Visa
in the past by overwhelming the sites with large volumes of traffic in a tactic called distributed denial of service, or DDoS. The group is calling its threat against the NYSE Web site an extension of the "Occupy Wall Street" movement.
Ray Pellecchia, a spokesman for NYSE Euronext, declined to comment on security issues.
The
last time a U.S. stock exchange got hit by hackers was in February 2011, when the Nasdaq acknowledged it found suspicious files on its online Web site, Director Desk, which allows company boards to share private information. Unlike that attack, however, Anonymous isn't calling for a direct security breach.
-- Written by Chao Deng and Melinda Peer in New York.