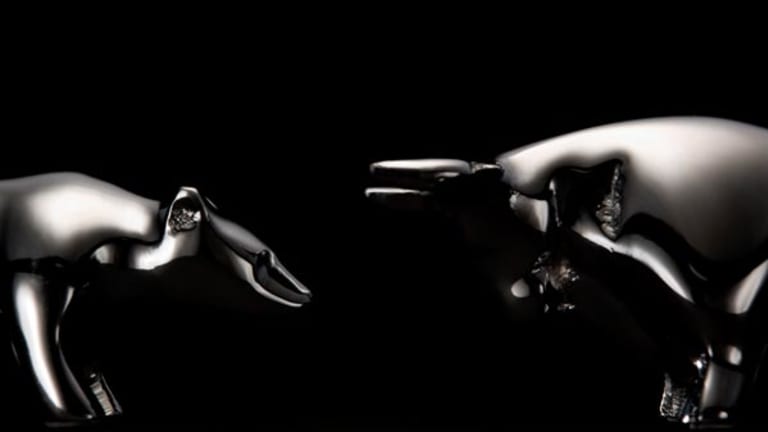 Anheuser-Busch in Talks to Buy Rest of Corona Maker: Hot Trends
Anheuser-Busch is said to be in talks to buy the half of Mexico's Grupo Modelo it doesn't already own.
NEW YORK (
) -- Popular searches on the Internet include
Anheuser-Busch InBev
(BUD) - Get Anheuser-Busch InBev SA/NV Report
as the brewer is said to be in talks to buy the other half of Mexico's
Grupo Modelo
. .
Anheuser-Busch, which already owns 50% of Modelo, is reportedly close to buying the remainder of the company for more than $12 billion. Some reports indicate the deal may be announced as early as this week, though it is not completed at this point. The companies have not commented on the reports.
Anheuser-Busch is the world's biggest brewer, while Modelo, the maker of Corona, is the largest beer brewer in Mexico.
Ezra Merkin is trending as the money manager accused of steering his clients' money to Bernard Madoff has agreed to pay $410 million to settle a lawsuit brought against him by the New York attorney general.
In the agreement, Merkin will pay $405 million to investors over a three-year period, while the remaining $5 million will go to the state. The suit was brought against Merkin by Andrew Cuomo, then-attorney general, in 2009. It alleged Merkin engaged in reckless behavior by pouring his clients' money into Madoff's Ponzi scheme without their knowledge, while claiming he actively managed their money. The lawsuit claimed Merkin collected more than $470 million in management and other fees from his clients.
Merkin is still involved in a case with Irving Picard, the trustee who is trying to obtain money back for Madoff's victims.
Madoff pleaded guilty to running the largest Ponzi scheme in U.S. history in March 2009. He is currently serving a 150-year sentence.
Flipboard is another popular search. The newsreader app reached a deal with
The New York Times
to include its entire newspaper on its platform.
Starting this Thursday, subscribers to the
Times
will be able to access all articles, videos, photos and blogs from the newspaper via Flipboard. Those have not subscribed will be able to view limited
Times
content on the app.
It is the first time Flipboard will feature a large publisher.
The chatter on Main Street (a.k.a. Google, Yahoo! and other search sites) is always of interest to investors on Wall Street. Thus, each day, TheStreet compiles the stories that are trending on the Web, and highlights the news that could make stocks move.
-- Written by Brittany Umar
.
Brittany joined TheStreet.com TV in November 2006 after completing a degree in Journalism and Media Studies at Rutgers College. Previously, Brittany interned at the local ABC affiliate in New York City WABC-TV 7 where she helped research and produce On Your Side, a popular consumer advocacy segment.