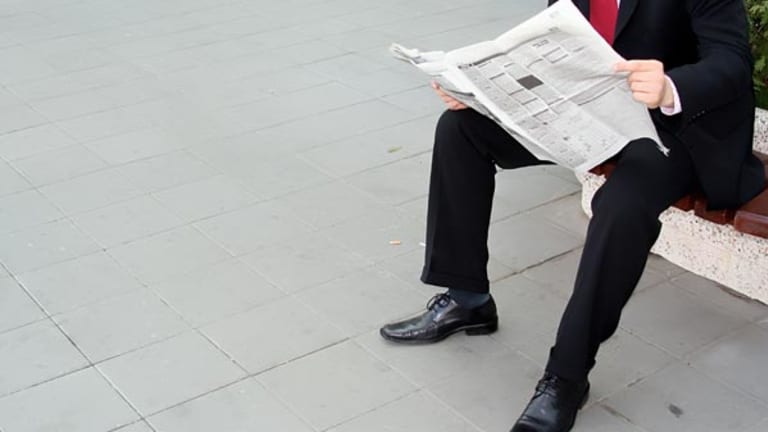 Analysts' Upgrades, Downgrades: Verizon
See who made what calls.
CHANGE IN RATINGS
Brown-Forman
(BF.B)
downgraded at UBS from Neutral to Sell. Fundamentals remain weak, and the company is likely not a near-term takeover target. $41 price target.
Forest Oil
(FST)
downgraded at Jefferies from Buy to Hold. $16 price target. Valuation call, as the company lacks near-term catalysts.
NetApp
(NTAP)
downgraded at Merrill/BofA from Buy to Neutral. Channel checks suggest that near-term pricing and margin pressure will offset cost-cutting. $19 price target.
Omnicom
(OMC)
upgraded to Hold at Deutsche Bank from sell and price target increased from $21 to $31. While it is possible to over-react to one quarter, OMC's margins are appearing more resilient than thought. It is clearly still early in the operating downturn, and the risk remains that full year margins could disappoint if 2Q is not the organic growth trough, but increased confidence about the thing management can control -- costs.
Timken
(TKR)
upgraded at Merrill/BofA to a buy from underweight and price target increased to $20 from $12. BofA believes that TKR delivered solid 1Q09 operating performance, beating estimates on execution. While the company's '09 EPS outlook was disappointing, thinks TKR is being prudently conservative due to limited end market visibility. TKR's high exposure to autos (currently at ~25%), as well as shorter-cycle products, position the company to benefit particularly well through the initial stages of US economic recovery.
Weyerhaeuser
(WY)
downgraded at Deutsche from Buy to Hold. $38 price target. Valuation call, especially given further deterioration in the timber and wood products markets.
STOCK COMMENTS / EPS CHANGES
Bank of New York
(BK)
estimates raised at Morgan Stanley through 2011. Recent meetings with management confirm that margins could improve, aided by the net interest margin. Overweight rating and $31 price target.
Dolby
(DLB)
price target raised at Goldman Sachs to $35 from $29 based on the inclusion of Dolby technologies into Windows 7 Enterprise version, which should add 5% to 10% to 2010 and 2011 earnings. Maintained Neutral rating.
Corning
(GLW)
estimates, target raised at UBS to $16.50. Estimates also increased, given the company's strong LCD guidance. Neutral rating.
Home Depot
(HD)
numbers raised at Merrill/BofA through 2010. Channel checks suggest strong sales and the company is keeping a lid on expenses. Underperform rating and new $21 price target.
Harley-Davidson
(HOG)
target raised at UBS to $19. Company should be able to use TALF to close a $500 million deal in the coming days. Neutral rating.
Lorillard
(LO)
estimates cut at Morgan Stanley through 2011. Company is realizing higher operating costs. Overweight rating and $80 price target.
Lowe's
(LOW)
estimates, target increased at Merrill/BofA to $16. Estimates also raised, given a stronger sales outlook. Underperform rating.
Nvidia
(NVDA)
estimates, target boosted at UBS through 2011. Channel checks shower higher graphics processor demand, but AMD continues to provide tough competition. Sell rating and new $8 price target.
Southwestern Energy
(SWN)
numbers raised at UBS through 2010. Estimates boosted, to reflect higher production guidance and lower reported costs. Buy rating and new $47 price target.
UPS
(UPS)
estimates reduced at UBS through 2010. Company lowered guidance, as the poor economic environment is hurting margins. Neutral rating and $50 price target.
Verizon
(VZ)
estimates increased at Morgan Stanley through 2010. Company continues to see strong demand for wireless and broadband accounts. Equal-weight rating.
Verizon
(VZ)
target lowered at Barclays to $37. Steep decline in access lines continues to offset growth in wireless and FiOS. Overweight rating.
This article was written by a staff member of TheStreet.com.