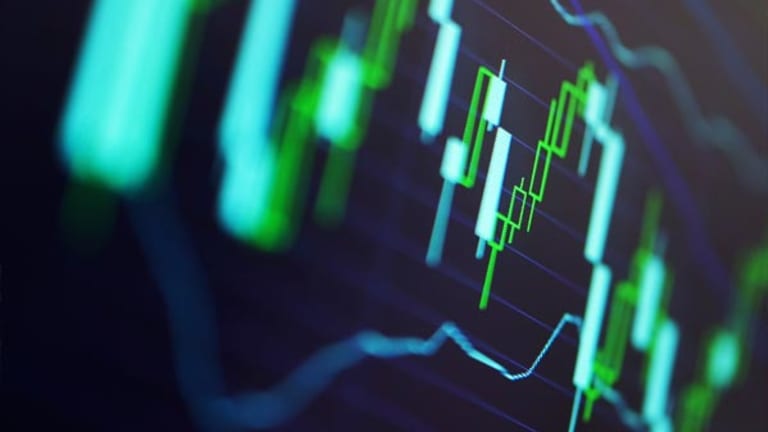 Analysts' Upgrades, Downgrades: Merrill
See who made what calls.
Change in Ratings
Burlington Northern Santa Fe
(BNI)
was upgraded at JP Morgan to Overweight from Neutral. Analyst believes BNI growth story will be driven by pricing and productivity gains, and less so on volume growth. JPM notes that falling fuel prices provide meaningful EPS support for BNI, which is not fully covered by surcharge due to legacy contracts. JPM believes a more appropriate valuation should be 13x 2009 EPS vs. current 11.8x forward P/E.
Costco
(COST)
was upgraded at Goldman Sachs to Buy from Neutral based on valuation after recent selloff. Believe warehouse model offers advantages in current challenging economic environment. Note potential for solid sales store sales numbers compared to peers. Price target raised to $72 from $68.
Salesforce.com
(CRM)
was initiated with an Equal-weight rating at Morgan Stanley. Stock trades at a 30% premium to its peers, and its facing difficult fourth quarter comps.
CSX
(CSX)
was upgraded at JPM to Overweight from Neutral. JPM believes recent sharp pullback and high earnings visability create a buying opportunity. JPM believes CSX's pricing and productivity strengths will be key EPS drivers, despite weak volumes for the next 2 years. According to JPM, CSX is currently trading at a 10.6x forward P/E vs. average historical forward range of 11x-15x.
Merrill Lynch
(MER)
was downgraded at Citi to a Hold to reflect pending
Bank of America
(BAC)
acquisition of Merrill. Citi belives that MER/BAC will close and price target is set at $31.25 based on BAC's current price of $36.37 X conversion ratio of 0.8595. Risk rating raised to High inline with Citi's investment rating of BAC.
MetLife
(MET)
was upgraded from Market Perform to Outperform, Keefe, Bruyette & Woods said. $65 price target. The group has sold off on mounting credit pressures, but MET has a strong capital profile.
Coverage of
McAfee
(MFE)
was started with an Overweight rating, Morgan Stanley said. $44 price target. Company should continue to gain market share in all key areas.
Molex
(MOLX)
was downgraded from Hold to Sell, Citigroup said. Company guided toward lower revenue, and the forward consensus analyst estimates still appear too optimistic.
Pall
(PLL)
was upgraded from Neutral to Buy, Merrill Lynch said. $39 price target. 75% of sales come from consumable products, and the company remains on track to deliver 12% earnings growth in 2009.
Schering-Plough
(SGP)
was downgraded from Buy to Underperform, Merrill Lynch said. $18 price target. Expect Vytorin/Zetia issues to persist. Company is also the most exposed in the group to a stronger US dollar.
Trimble Navigation
(TRMB)
was downgraded by Oppenheimer to Perform from Outperform and removed $39 price target due company's exposure to construction and agriculture- areas that are expected to experience a very challenging period. OpCo believes TRMB will trade in $18-$31 range and long term investors should look to accumulate under $20.
Walgreen
(WAG)
was downgraded at Morgan Stanley to Equal-weight. Declining prescription volumes and increased front-end discounting will hamper the company's ability to return to double-digit growth.
Stock Comments/EPS Changes
Shares of
Bunge
(BG)
now seen reaching $50, according to Merrill Lynch. Estimates also cut, based on lower expected fertilizer prices. Underperform rating.
Credit Suisse said it is lowering its target on
Capella Education
(CPLA)
to $55 from $70 based on lingering ERP concerns that could get worse in Q4. Maintained Outperform rating.
Goldman said it is reducing its 2008 estimates on
Fortress Investment Group
undefined
to $0.43 from $0.50 due to weak September returns and deteriorating conditions in the hedge fund industry. Price target cut to $11 from $12 and maintained Neutral rating.
Monsanto
(MON)
price target lowered to $130 from $143, Goldman said. In the wake of yesterday's sell-off alongside Mosaic, note that company is an agricultural biotech powerhouse rather than a cyclical commodity producer. Expect multiyear earnings growth, but expect lower corn planting assumptions in 2009. Maintained Neutral rating.
Goldman said it is trimming its target on
Whole Foods
undefined
to $21 from $22 based on lower earnings potential in slowing economic environment. Believe that concerns over consumer switching to lower-priced alternatives are more perception than reality. See economic backdrop will likely solidify recent sales deceleration. Maintained Neutral rating.
Wyeth
(WYE)
shares now seen reaching $45, Merrill Lynch said. Multiples could shrink in the industry, based on decelerating annual growth. Buy rating.
Strategy Calls/Market Calls
Merrill Lynch revised ratings on four electric utilities.
Nisource
(NI)
was upgraded from Underperform to Neutral, Merrill Lynch said. The rating on
Xcel Energy
(XEL)
was also raised from Neutral to Buy, as regulated utilities offer more safety in the current market. Additionally,
Nstar
(NST)
was downgraded to Neutral, and the rating on
Scana
(SCG)
was cut to Underperform.
This article was written by a staff member of TheStreet.com.