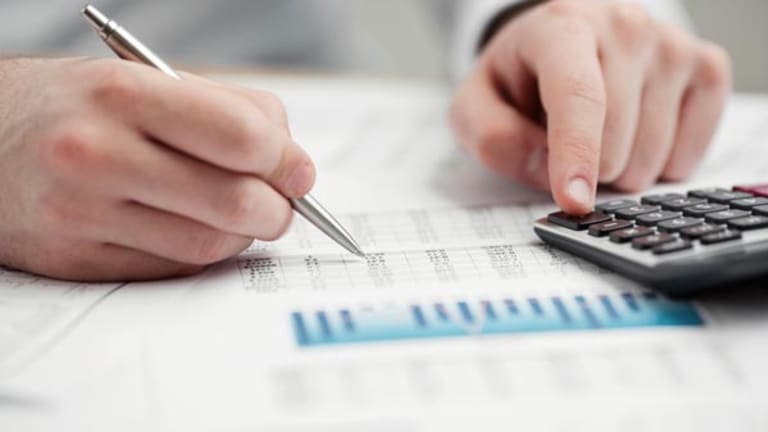 Analysts' Upgrades, Downgrades: Goldman
See who made what calls.
Change in Ratings
Ashland
(ASH) - Get Report
downgraded at J.P. Morgan to Neutral from Overweight. Deal to acquire Hercules appears to be on track, but financing costs are likely higher now than when deal was announced. See significant earnings risk based on contracting demand and uncertainty regarding integration costs/savings. Price target at $20.
Cemex
(CX) - Get Report
rated new Underperform at Credit Suisse. Believes financial liquidity is a major concern and sees significant downside risk to EBITDA forecasts. Sets $7 target price.
Janus Capital
(JNS)
upgraded at J.P. Morgan to Neutral from Underweight based on valuation. Believe risks to earnings and degradation of franchise are priced in and note potential status as acquisition target.
Newmont Mining
(NEM) - Get Report
upgraded at J.P. Morgan to Overweight from Neutral based on solid production outlook and expected improvement in gold market. Note large-cap position and modest valuation multiples, and believe gold fundamentals will be supported by falling mine supply and lower central bank sales.
Nalco
(NLC)
upgraded at J.P. Morgan from Neutral to Overweight. $15 price target. Stock is down 51% year-to-date, even though earnings are on track to grow 37%.
Silicon Labs
(SLAB) - Get Report
upgraded at Citigroup from Hold to Buy. $33 price target. Valuation call, as the company also has several new products expected to hit the market in 2009.
Stock Comments/EPS Changes
Agco
(AG) - Get Report
target cut at Credit Suisse to $40 from $74. Despite order book strength highlighted in Q3 results, firm is cautious due to volatility in commodity prices and potential credit issues. Maintained Outperform rating.
Cisco
(CSCO) - Get Report
numbers cut at Morgan Stanley through 2010. Channel checks suggest that demand is weakening. Overweight rating and new $24 price target.
First Solar
(FSLR) - Get Report
price target raised at Goldman to $105 from $103 following strong Q3 results. Earnings were better than expected and management guidance included lower 2009 tax rates due to Malaysian tax holiday. Maintained Sell rating due to potential cuts to subsidies and oversupply issues in solar industry.
Jones Lang Lasalle
(JLL) - Get Report
numbers cut at Morgan Stanley. Shares now seen reaching $55. Estimates also lowered, given the weak backdrop for commercial real estate. Equal-weight rating.
Strategy Calls/Market Calls
Merrill cuts estimates on
Goldman
(GS) - Get Report
and
Morgan Stanley
(MS) - Get Report
. Estimates were cut for 2009. Companies are seeing weaker banking results, and the recent government financing will dilute earnings.
Citigroup
(C) - Get Report
and
JPMorgan Chase
(JPM) - Get Report
2009 estimates raised at Merrill. TARP investment should be slightly accretive to earnings.
This article was written by a staff member of TheStreet.com.