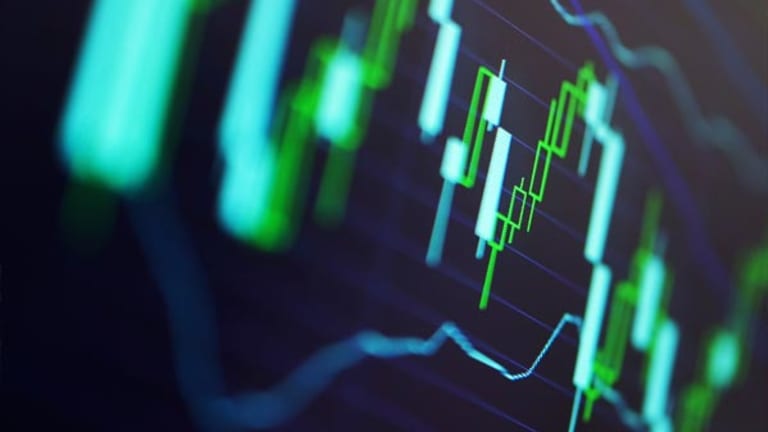 Analysts' Actions: A Daily Roundup of Street Research
Who made what calls.
CHANGE IN RATINGS
CH Robinson
upgraded at Baird:CHRW was upgraded from Underperform to Neutral, Robert Baird said. $47 price target. Stock has underperformed the group and the broader market over the past two months, and the company can sustain 15% to 20% earnings growth.
CPI International
coverage initiated at Bear Stearns: Bear said it is initiating coverage on CPII with an Outperform rating. The provider of RF and microwave technology for the commercial and defense sectors faces positive outlooks across all end-markets. Price target of $21.
Health Net
upgraded at Prudential: Prudential said it is upgrading HNT to an Overweight rating. Fundamentals are improving and strong pricing discipline are generating traction that should accelerate earnings growth.
Herley Industries
downgraded at Raymond James: Raymond James said it is downgrading HRLY to Underperform from Market Perform after the company was indicted on 29 counts relating to price gouging and fraud against the U.S. military, Herley's primary customer. Believe news will weigh heavily on shares and eliminate any possibility of the firm being acquired due to its favorable valuation.
Lamar Advertising
coverage initiated at Goldman: Goldman said it is initiating coverage on LAMR with an Inline rating.
STOCK COMMENTS / EPS CHANGES
Cooper Companies
estimates lowered at UBS: UBS said it is lowering its 2006 EPS estimates on COO to $2.75 from $3.05 after lowered guidance announcement. Target price cut to $52 from $55.
Electronic Arts
estimates lowered at UBS: UBS said it is lowering its 2008 EPS estimates on ERTS by 4 cents to 58 cents but believes its a good opportunity to by the stock. Maintained Buy rating.
La-Z-Boy
estimates cut at UBS: UBS said it is lowering its 2007 EPS estimates on LZB to 64 cents from 80 cents after F4Q results were below forecasts. Lowered target price to $8.00 from $9.00
Salesforce.com
added to Focus List at Cowen: Cowen said it is adding SFDC to its Cowen Focus List based on expectations the stock will outperform the market by 35%+ over the next 12 months. The company's AppExchange platform is gaining traction and it has recently changed strategy to go after larger enterprise deals. Reiterated Outperform rating.
SanDisk
estimates raised at Merrill Lynch: Merrill said it is raising its 2006 estimates on SNDK to $1.70 from $1.65 due to higher net interest income on the convertible debt the company recently sold. Maintained Buy rating with price target of $74.
XTO
outlook raised at Goldman: Goldman said it is increasing its estimates on XTO for the full year to $4.25 a share from $4.14 a share. Maintained Outperform rating.
STRATEGY CALLS / MARKET CALLS
Goldman
bearish on cable stocks:Goldman said it is lowering its estimates on CHTR, CMCSA and CVC. A special situation stock based on balance sheet restructuring.
6 Chemicals
stocks downgraded at Deutsche:Deutsche Bank said it downgraded DOW, DD, CEM, SEH, VAL and WLK from Buy to Hold. Companies will likely struggle as domestic economic growth slows. Group is usually an early-cycle play.
Goldman
changes view on satellite stocks:Goldman said it is lowering its rating on DTV and DISH to Underperform and Inline, respectively.
Brokerage
estimates raised at JP Morgan:JP Morgan said it boosted estimates across the board for GS, LEH and MS. Investment banking and trading results are trending higher, which should offset weakness in the financial advisory and asset management businesses. GS remains the analyst's top pick.
2 Auto Parts
stocks downgraded at Baird:Ratings on JCI and BWA were cut to Neutral, Robert Baird said. Stocks have reached target prices, and there is little upside potential to current earnings estimates. Near-term U.S. auto sales should be disappointing.