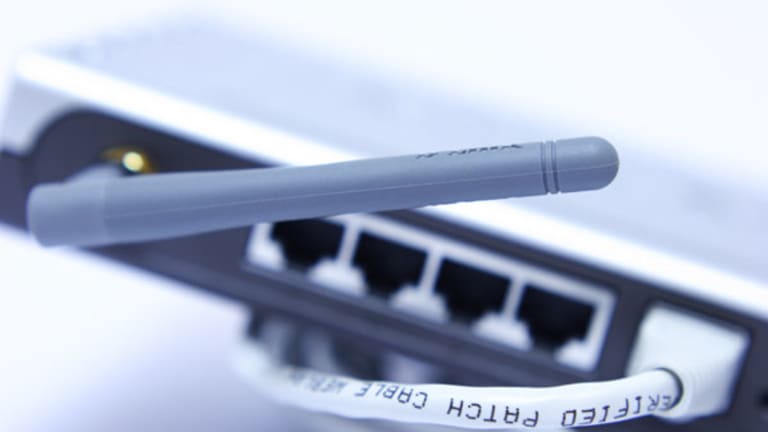 Analyst Goes Goo-Goo for Google
A Citi analyst anticipates Google's weakest quarter ever but maintains his buy rating.
And then there was the day The Business Press Maven had officially seen it all.
We've born sad witness before to how analysts have made deliberately inconsistent statements about prominent companies in order to set themselves up for being right no matter which way circumstances blow. And we've seen the business media, who need analyst sources or they'd be forced to think for themselves, take these analysts at their word.
But I'm not sure we've ever seen the likes of this, at least with this visible a company.
A Citigroup analyst named Mark Mahaney was entirely bullish on
Google
(GOOG) - Get Alphabet Inc. Report
as recently as a month ago. Five weeks ago, he has a price target of $590. Way, way, back then, thirty-something days ago, he said the company was the market leader in search, the most "dynamic" portion of Internet advertising.
Then, a few days ago, he changed his mind.
In and of itself, changing one's mind is fine -- if the circumstances have made a similarly dramatic change. But that's not the case here. which in and of itself is fine, I guess, if the circumstances change that dramatically....though they haven't. It was the, uh, half-baked way he changed his mind that is most notable, however. And the way the business media, who needs analysts (and we use the term loosely) just plays along.
A few days ago, Mahaney said in a report that this was "almost surely the worst economic environment in our collective lifetimes." He added: "We didn't uncover a single source that thought business trends were going to improve in the foreseeable future," and "Search marketers almost universally expect this Q4 to be the weakest they have ever experienced."
Got that? On the one hand, he painted as dire a picture as possible, so he's covered in case the worst happens. He can point to those comment and say: "I told you so."
Mahaney even lowered his price target on Google. Google is trading at just above $300, so the new $450 target evidently means that the "worst economic terrain" of our time will still offer about a 50% pop. Still, its down 140 points from where it was just five weeks ago, and Mahaney's words could not be more foreboding.
Yet he still rates the stock a buy. This, savvy investors, is a classic example of the Wall Street analysts' do-si-do of covering all their bases in every client note. And the business media, rather than alerting you to the comic, useless nature of this do-si-do, merely play along.
In an article with the breathtaking headline "
Google Analyst: 'Worst Economic Environment In Our Collective Lifetimes
,'" the blog TechCrunch includes an earnest review of the analysts' process:
"Mahaney, like all analysts, talk to as many direct sources as he can. Every quarter Mahaney checks with search marketing executives to get their outlook for the coming quarter. In October the signs were mixed. Advertising spend in the financial, retail, travel and housing verticals was weak, but pharma, CPG, entertainment and technology was strong."
Nothing about how, as part of the process, the Wall Street analyst tries to say two things at once, giving him a guaranteed "I told you so" regardless of what actually happens.
The
Associated Press
also played it totally straight, ironing out of
any stray mention of its ridiculous qualities:
"Citi analyst Mark Mahaney joined them
other analysts Wednesday, predicting the growth rate in online advertising will "slow materially" in the fourth quarter. He reiterated a "Buy" rating on the stock, but lowered his fourth-quarter revenue and earnings per share forecasts by 3 percent to $4.16 billion and $5.03, respectively."
Same with
:
"Citigroup's Mark Mahaney, in a client note, cut his estimates by 3 percent for Q4 profit and net revenue, to $5.03 a share and $4.16 billion, respectively. He still maintains a "buy" rating on the search giant."
Again, read an analysts' pontifications without the comic qualities and you are apt to believe what they say. The problem, of course, is that they are saying two things, so you are bound to throw your financial back out.
In an article called "
Google stock below $300 mark, first time since 2005
,"
MarketWatch
mentions that Mahaney claims to have heard from Google and other search companies that they "almost universally expect
the fourth quarter to be the weakest they have ever experienced," and it also mentions Mahaney's buy rating. It does both of these things matter-of-factly, without raising an eyebrow to warn you, the savvy investor, of any inconsistencies.
Let The Business Press Maven warn you, because the business media never do: When the music stops playing and Wall Street analysts stop this dance, there is no chair on which the savvy investor can sit.
Beware. And be aware.
At the time of publication, Fuchs had no positions in any of the stocks mentioned in this column.
Marek Fuchs was a stockbroker for Shearson Lehman Brothers and a money manager before becoming a journalist who wrote The New York Times' "County Lines" column for six years. He also did back-up beat coverage of The New York Knicks for the paper's Sports section for two seasons and covered other professional and collegiate sports. He has contributed frequently to many of the Times' other sections, including National, Metro, Escapes, Style, Real Estate, Arts & Leisure, Travel, Money & Business, Circuits and the Op-Ed Page. For his "Business Press Maven? column on how business and finance are covered by the media, Fuchs was named best business journalist critic in the nation by the Talking Biz website at The University of North Carolina School of Journalism and Mass Communication. Fuchs is a frequent speaker on the business media, in venues ranging from National Public Radio to the annual conference of the Society of American Business Editors and Writers. Fuchs appreciates your feedback;
to send him an email.