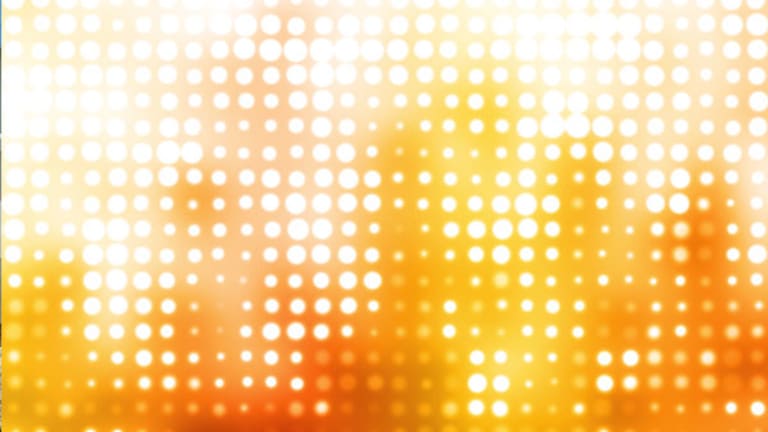 Analyst Does a U-Turn on GM
A formerly optimistic Deutsche Bank analyst sets a zero price target for General Motors.
Little is as dysfunctional these days as the American auto industry, but the relationship between the business media and analysts comes close.
The business media need Wall Street analysts for quotes and perspective to fill their articles, so they are loath to criticize analysts or scrutinize their statements, especially their flashy, attention-grabbing statements. And so it was when, it the midst of too many troubles to count for
General Motors
(GM) - Get General Motors Company Report
, a Deutsche Bank analyst recently came out with a price target: zero.
Ouch.
The issues of financing, debt, firings and government bailouts are complicated and have been written about millions of times. But this price target of zero -- for the iconic General Motors, no less -- was as catchy as a show tune, and the business media have really run with it.
var config = new Array(); config<BRACKET>"videoId"</BRACKET> = 1917449985; config<BRACKET>"playerTag"</BRACKET> = "TSCM Embedded Video Player"; config<BRACKET>"autoStart"</BRACKET> = false; config<BRACKET>"preloadBackColor"</BRACKET> = "#FFFFFF"; config<BRACKET>"useOverlayMenu"</BRACKET> = "false"; config<BRACKET>"width"</BRACKET> = 265; config<BRACKET>"height"</BRACKET> = 255; config<BRACKET>"playerId"</BRACKET> = 1243645856; createExperience(config, 8);
Keeping both feet planted firmly in the air is the way of the Wall Street analyst, and it's the business media's job to keep that in mind. Instead of using analyst quotes as mere article filler, the business media should at least attempt to put the comments in context. Do the analysts know what they're talking about long term? Or are they simply living in the moment by issuing attention-hogging quotes or price targets?
To be fair, I don't necessarily disagree with Deutsche Bank analyst Rod Lache about the price target. And while he's had mostly positive things to say about General Motors before turning against them, Lache did also say some negative things.
Let's take a quick look at the history of GM and Lache, who for convenience's sake we'll call Agent Zero, because the business media won't.
In July 2005, when automobile sales hit a record thanks to heavy promotional activity, Agent Zero was quoted prominently in a
story. "'The industry is on fire,'" Lache said.
Wait! Agent Zero? Maybe we should call him Rocket Rod.
Now look at this
Associated Press
headline from less than a year later: "
Dow Reaches 6-Year High After Analyst Upgrades G.M
."
Can you guess who our market-moving analyst was? Have a look: "G.M. rose $2.25, to $25.80, after Rod Lache, an analyst for Deutsche Bank, raised the stock one notch to hold, citing progress with its revamping and recent moves to generate liquidity."
Agent Zero/Rocket Rod was also giddy in February of 2007, raising General Motors to a buy while whispering sweet nothings to investors about the prospects of a favorable retiree healthcare settlement, as we read about in an article called "
," from our own
TheStreet.com
:
"Deutsche Bank analyst Rod Lache raised his rating on GM and Ford to buy from hold, saying that there is an 'increasingly high probability that U.S. automakers will be able to restructure and settle their retiree healthcare obligations at a discount.'"
As recently as September 2007, just over a year ago, Agent Zero/Rocket Rod saw cause for high optimism, excitement and potential for a soaring stock price in the company's negotiation with the United Auto Workers. Here's a quick passage from
MarketWatch
:
"Deutsche Bank analyst Rod Lache reiterated to clients in a note that if GM is able to reach a deal to shed billions in retiree health-care liabilities and shield itself from future health-care inflation, the stock could break into the $50 range."
In a
Forbes
article from back in January of this year called "
GM's Better-Than-Expected December
," Agent Zero/Rocket Rod was quoted as saying that automakers had already priced in a recession. General Motors stock was, at the time, selling at about $24 a share; it's now at $3.24.
Perhaps Agent Zero/Rocket Rod's difference between $24, $50 and $0 was a rounding error. But next time you see the business media reporting earnestly about a Wall Street analyst saying one thing, do keep in mind that he might have recently said another. The business media might need the quotes and price targets too badly to mention it.
At the time of publication, Fuchs had no positions in any of the stocks mentioned in this column.
Marek Fuchs was a stockbroker for Shearson Lehman Brothers and a money manager before becoming a journalist who wrote The New York Times' "County Lines" column for six years. He also did back-up beat coverage of The New York Knicks for the paper's Sports section for two seasons and covered other professional and collegiate sports. He has contributed frequently to many of the Times' other sections, including National, Metro, Escapes, Style, Real Estate, Arts & Leisure, Travel, Money & Business, Circuits and the Op-Ed Page. For his "Business Press Maven? column on how business and finance are covered by the media, Fuchs was named best business journalist critic in the nation by the Talking Biz website at The University of North Carolina School of Journalism and Mass Communication. Fuchs is a frequent speaker on the business media, in venues ranging from National Public Radio to the annual conference of the Society of American Business Editors and Writers. Fuchs appreciates your feedback;
to send him an email.