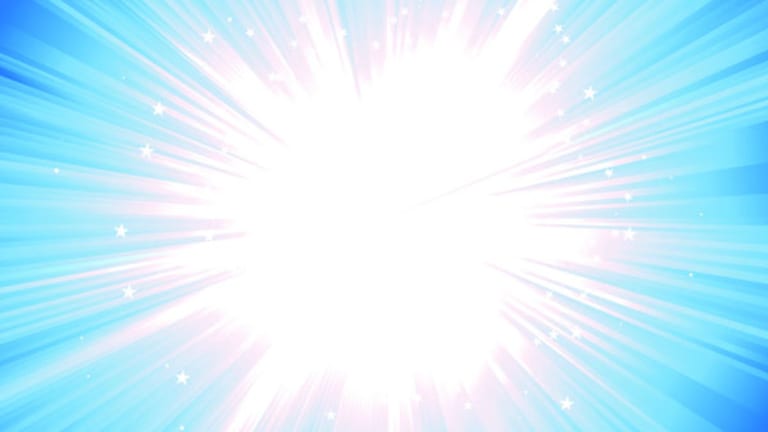 Mitsui's Lowball BP Settlement a Gift to Anadarko
Shares of Anadarko Petroleum rise after BP announced a settlement with another partner in the BP oil spill.
(BP, Anadarko story updated for portfolio manager comments on Anadarko, BP negotiations)
NEW YORK (
) --
BP
(BP) - Get Free Report
announced an agreement on Friday with Japan's Mitsui, under which the Japanese company will pay $1 billion to cover its liabilities from the Gulf of Mexico oil spill. Mitsui owned a 10% stake in the Macondo well. Until now, Mitsui and BP's other Macondo partner
Anadarko Petroleum
(APC) - Get Free Report
, had never said publicly they intended to pay any portion of the oil spill liabilities, even given their ownership stakes in the well. It would seem, then, that the agreement between Mitsui and BP would be a signal that Anadarko will have to pay up eventually. In this case, why did Anadarko's shares rise much more than BP's shares on Friday and on significantly higher trading volume?
BP's shares ended Friday trading up 2.5% on elevated volume, while Anadarko shares were up by more than 4% on heavy trading -- three times its average daily trading in shares.
Some simple oil-spill-liability math suggests that the Mitsui offer to pay $1 billion can be judged a lowball offer -- and, since it's been accepted by BP, that it isn't just a signal that Anadarko will have to pay up, but that when Anadarko pays up, it will pay less than its full 25% stake in the Macondo well might otherwise indicate. While Anadarko has never said it will pay any amount, analysts have concluded that Anadarko will ultimately pay, and the language in its SEC filings has been vague enough to tow an auditing line that it can't estimate liabilities at this point, rather than being a categorical statement that it will never pay.
The only public figure for total oil spill liabilities is BP's $40 billion estimate. Based on this figure, Mitsui is paying one-fourth of the 10% that its ownership stake would imply represents the full amount of its liability under the law. For Anadarko, this oil-spill math implies that rather than paying as much as $10 billion -- 25% of BP's $40 billion estimate -- it might end up paying $2.5 billion.
Most analysts have previously concluded that any settlement would come in at less than the full 25% liability represented by Anadarko's ownership stake, but possibly in the range of $5 billion. The $5 billion price tag would have been a "meeting in the middle," or 12.5% of a 25% bill based on the BP $40 billion oil spill liability estimate. Yet the Mitsui settlement is "south of the middle" in the words of Argus Research analyst Phil Weiss.
The Argus Research analyst said he also would draw the conclusion that the BP-Mitsui settlement will speed up a settlement process between Anadarko and BP. Anadarko won't want to be in the position later this year of not being able to provide a "reasonable estimate" of its oil spill liabilities when it has to file its annual report with the SEC, Weiss concluded.
"One has to assume this means there is no way Anadarko gets off scot free, but I don't think anyone ever thought that, even if now it's harder to take the position of no liability. It gives BP more ammunition and I would not be surprised to see a settlement by June, before the annual report," Weiss said. Legal arbitration is a risky endeavor for both parties, another reason why BP and Anadarko might agree to a settlement similar to the Mitsui deal.
FBR Capital Markets analyst Benjamin Salisbury concurred, writing on Friday, "Anadarko, which holds a 25% stake in the well, could have owed in the range of $10 billion, however expectations tend to be closer to $2 billion-$5 billion based on our conversations with legal experts and investors. The settlement implies a lower bill for Anadarko. If the company were to pay a similar 25% of their expected potential liability, Anadarko's contribution would be roughly $2.75 billion."
There are a few other issues to think about in trying to gauge the stock impact of the BP-Mitsui deal. The $40 billion BP estimate for spill liabilities does not assume that it is found guilty of gross negligence, which would increase liabilities by as much as $20 billion under environmental laws. Since BP agreed to the Mitsui offer one could make the case that BP is signaling it doesn't expect gross negligence to hold up in court. On the other hand, with BP willing to accept an offer well below a middle point of Mitsui's 10% ownership stake, it also implies that if a settlement with Anadarko comes sooner rather than later, whatever Anadarko pays might insulate the company from any ultimate claim of gross negligence and the associated high liabilities.
BP said in a release that it has agreed to indemnify Mitsui for compensatory claims arising from the accident. BP's indemnity excludes civil, criminal or administrative fines and penalties, claims for punitive damages, and certain other claims.
"This is more of a positive for Mitsui and Anadarko than BP, as it seems like a low-end figure," Argus Research's Weiss said.
There is another way to view what the Mitsui settlement implies about gross negligence, according to Frank Bifulco, portfolio manager at New York-based Alcott Capital Management, which is long Anadarko shares.
BP has to avoid a gross negligence finding at all costs, and it's not because such a finding lets the partners/contractors off the hook (BP stock is discounting 100% payment by BP), but simply because the federal fines could hit $20 billion. "It pays for BP to take some money from Mitsui/APC and the other parties even if it's less than they want. The real savings comes from not paying the government gross negligence fines," the Alcott Capital manager said.
Another complicating factor, though, is the role of Anadarko in the Macondo well relative to Mitsui's role. Argus Research's Weiss said he has always viewed Mitsui as more of a "silent partner," and Anadarko as having much more deepwater expertise and prominence in the operation. At least on the surface, this might suggest that an Anadarko settlement does not come as low as the Mitsui settlement, though this remains pure speculation, Weiss said.
Even if most companies are loathe to leave things in the hands or arbitrators or courts, the Alcott Capital manager Bifulco said that he believes Anadarko has the upper hand on BP -- and leverage to settle at lower than its 25% liability -- based on a legal version of the poker bluff.
"Remember, Donald Vidrine
the Macondo well-site manager and other BP employees have yet to testify (they pleaded the 5th Amendment). If APC doesn't like BP's settlement terms, Anadarko can go to arbitration (or court) and subpoena Vidrine and the others. Do you think BP wants employees who were the critical decision makers to testify under immunity and possibly indict BP?"
Bifulco speculated that if this scenario were to play out before settlement talks, then BP gets nothing from any parties and could end up owing $20 billion to the U.S. government and possibly invites more lawsuits from the states affected and other parties. Also, it could mean that BP is never be allowed to drill in the Gulf of Mexico again. BP is the No. 1 operator of deepwater exploration sites in the Gulf of Mexico.
"Net-net, Anadarko is in the driver's seat, not BP. I agree a gross negligence finding is less likely but more reports/investigations are pending and the testimony of the BP employees who pleaded the 5th still has to be heard."
Whether there are implications for the companies without ownership stake in the Macondo well, but linked to the BP oil spill, is a more difficult question to answer. In government inquiries,
Halliburton
(HAL) - Get Free Report
has been identified as a part of the cause of the oil spill in regards to its work as the deep-sea engineer cementing the Macondo well.
Transocean
(RIG) - Get Free Report
has been cited for a host of safety and procedural failures as operator of the Deepwater Horizon rig.
Cameron International's
(CAM)
blowout preventer has been cited as a key reason for the spill, as far as it failed to perform its primary duty of sealing the well in emergency and preventing a blowout.
BP said in the release announce the deal with Mitsui, "Mitsui has joined BP in recognizing and acknowledging the findings by the Presidential Commission that the accident was the result of a number of separate risk factors, oversights and outright mistakes by multiple parties and a number of causes. Like BP, MOEX Offshore has also recognized and acknowledged the conclusions of the United States Coast Guard that, among other things, the safety management systems of both Transocean and its Deepwater Horizon rig had significant deficiencies that rendered them ineffective in preventing the accident."
Cameron has never figured prominently in discussions about liability as a "vendor" of one piece of equipment, though Halliburton and Transocean have been discussed as potential liability bearers to a greater extent. BP, in fact, has sued all three companies to recover money. Halliburton went as far as to post its contract with BP on its web site some time ago -- a rare move, but intended to show that contract terms absolve it of any liability. Transocean and BP have been involved in a legal spat all along, and Transocean still maintains it will owe nothing. At its recent annual meeting, Transocean management failed to pass a resolution that would have removed Transocean executives from any liability incurred in 2010. In a rare shareholder rejection of annual meeting agenda items recommended by the board, Transocean shareholders overwhelmingly rejected this recommendation.
FBR Capital Markets described the news as "slightly positive although limited"for the other companies associated with the blowout. "Transocean and Halliburton were indemnified by BP and hold ostensibly no liability. However, the lower settlement could imply a lower-than-feared total cost for the spill for BP and thus be seen as incrementally favorable to all involved," FBR analyst Salisbury wrote.
-- Written by Eric Rosenbaum from New York.
Readers Also Like:
Top Hedge Funds Take Sides on GM, Ford