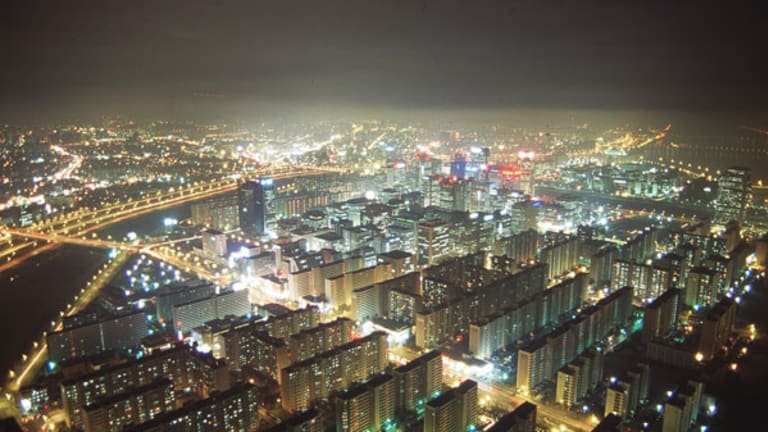 Anadarko Seeking to Offload Assets: Report
The company may be seeking to unload $5 billion worth of assets in Brazil, according to a report in the Wall Street Journal.
The following commentary comes from an independent investor or market observer as part of TheStreet's guest contributor program, which is separate from the company's news coverage.
NEW YORK (
) -- Leading independent oil and gas exploration firm
Anadarko Petroleum
(APC) - Get Free Report
may be pursuing opportunities to offload assets worth as much as $5 billion in Brazil, according to a
Wall Street Journal
report.
Anadarko's move is viewed as an effort to focus its efforts on offshore assets in the Gulf of Mexico and Western Africa. Anadarko competes with oil majors such as
Exxon Mobil
(XOM) - Get Free Report
,
Chevron
(CVX) - Get Free Report
,
BP
(BP) - Get Free Report
,
ConocoPhillips
(COP) - Get Free Report
and independent players such as
Chesapeake Energy
(CHK) - Get Free Report
.
We have a near
$85 price estimate for Anadarko
, which represents a 20% premium to its current market price.
Anadarko, which is expected to spend 25% of its $6.2 billion to $ 6.6 billion in capital spending in 2011 on exploration outside the U.S., has made four discoveries in Brazil to date. In a recent snapshot, the company valued its assets in Brazil between $3 billion and $5 billion based on $90 a barrel and $4.5/Mcf price estimates for oil and natural gas, respectively.
The exploration firm has reportedly hired several banks including Scotia Waterous to advise it on the potential sale of its assets in Brazil. According to sources, the move comes on the back of the company's efforts to dedicate more resources to its offshore activities in the U.S. Gulf of Mexico and Africa.
Anadarko's assets in the gulf could be worth between $14 billion and $20 billion and its assets in Africa could add up to anywhere between $7 billion and more than $30 billion, according to the company.
Anadarko's strong project pipeline is expected to result in a more than 150% reserve replacement for the year 2011. That means it can look to expand production overall over the next few years.
Some analysts have also taken the view that the sale of assets in Brazil could be in response to the risk of facing a large liability from the Deepwater Horizon blowout incident. Anadarko owned a 25% stake in the Macondo well but insists that it is protected by the contract which limits its liability in the case of gross negligence on the part of the well operator, BP.
BP, however, is seeking $5 billion from Anadarko to cover the costs resulting from the mishap. The U.S. government held Anadarko partially liable for the damages resulting from the oil spill under federal rules last July.
Click here for our full analysis of Anadarko
here.
Like our charts? Embed them in your own posts using the
.
This commentary comes from an independent investor or market observer as part of TheStreet guest contributor program. The views expressed are those of the author and do not necessarily represent the views of TheStreet or its management.