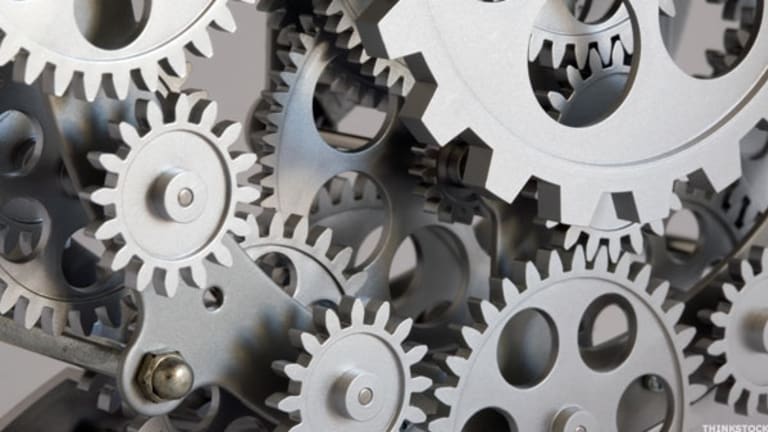 AMR Union: Don't Fix Airline 'On the Backs of Labor'
An American Airlines union president says she believes the airline can turn things around in bankruptcy.
DALLAS (
) -- The nine members of the creditors committee in
AMR
(AAMRQ.PK)
's bankruptcy have met twice, held weekly conference calls and selected advisers, but for the moment the group's primary pursuit is awaiting management's plan for reorganization of the world's third-largest airline.
"We're hoping that the next step is that American puts forward a plan and we look at it and see what direction the company wants to go," says Laura Glading, president of the Association of Professional Flight Attendants, a creditors committee member. "Everyone involved in this has a keen interest in seeing American turn things around and succeed."
Laura Glading, president of the Association of Professional Flight Attendants, the American Airlines flight attendants union.
As is normal in bankruptcy, presentation of management's business plan to creditors is the first key step. Later in the process, third parties could submit alternative plans, backed by financing. American filed for bankruptcy protection Nov. 29.
The committee includes three union representatives; three banks;
Boeing
(BA) - Get Boeing Company Report
,
Hewlett-Packard
(HPQ) - Get HP Inc. (HPQ) Report
and the Pension Benefit Guaranty Corp. "It's a very good balance," says Glading in her first extensive interview since the filing. "We made an early decision that we would try to make recommendations based on consensus."
In a Dec. 20 filing, the committee said it believes "that that the first major step towards a consensual, feasible reorganization is for the
airline is to work with the committee to develop a viable strategic business plan as the vehicle for reaching agreements with stakeholders regarding balanced and shared financial sacrifices."
That plan "must be an urgent early priority developed well in advance of the debtors seeking to make important strategic and tactical decisions," the group said.
Glading realizes that
US Airways
(LCC)
could one day seek to make a case to the committee for a merger. "If they come in, they will have to present a business plan that shows that American Airlines will be more successful with US Airways than as a stand-alone," she says. "It will depend on that." Glading noted that six years after a merger between US Airways and America West, the two pilot groups still work under separate contracts. "There is always some skepticism because
US Airways hasn't successfully merged East and West, so how is it that they think they can make this one work?" she asks.
American sought bankruptcy protection after losing about $9 billion since 2003. In the past two years, American lost money while competitors made money. It had been common wisdom in the airline industry that American's major disadvantage was a cost disparity linked to higher labor costs, which the carrier had said were equivalent to $800 million annually. The APFA has
pointing out that as labor costs at other carriers have risen, the gap has diminished if not disappeared.
The bankruptcy filing has brought mounting awareness that American's problems result not only from its costs, but also from a revenue differential. In the 12 months ending June 30, according to APFA calculations, American had a revenue shortfall of $2.2 billion that resulted from producing less revenue per available seat mile than did key competitors
Delta
(DAL) - Get Delta Air Lines, Inc. Report
and
United
(UAL) - Get United Airlines Holdings, Inc. Report
.
Glading does not want to see American try to cut its way to profitability, even though a key 2011 report by
Avondale
analyst Bob McAdoo suggested that the carrier
could save $1 billion annually
by cutting unprofitable routes. This week, American followed one of McAdoo's key recommendations, saying it would eliminate Chicago-Delhi service on March 1.
"I was surprised by that," Glading said. "I didn't get a heads up on that until Sunday night. That flight
uses three 777s, so I wonder where do we go from here? Where will the airplanes be used?"
"We're very concerned that American will start cutting routes," she said. "Our fear is that with Delta and United in such an aggressive mode, cutting is not the answer. American needs to grow and compete. They need to figure out what are the best routes, the strongest routes and the best network to be positioned for expansion and competition."
Glading echoed one of the themes that former CEO Gerard Arpey regularly recited: American needs more time to secure the benefit of joint ventures across the Atlantic and Pacific, immunized against antitrust violations, that were approved by regulators last year. In the trans-Atlantic, American was unfairly penalized because its two key competitors were awarded antitrust immunity for joint ventures years before American.
In any case, it should not be flight attendants who pay the price for American's failings, Glading said. "I don't see that the flight attendants have anything left to give," she said. "In 2003 we went through a virtual bankruptcy. we gave then, and that was supposed to be enough." Now, according to APFA compilation, American flight attendant compensation is in the middle of the pack. That was before United and its flight attendants this week reached a tentative deal on a contract with a $5,000 signing bonus and wage increases of 10% on the date of signing and 18% over the following four years.
One way American could cut flight attendant costs is to encourage retirements by assuring post-retirement health and pension benefits, Glading said. The average age of the 16,000 union members, including about 1,000 inactive members, is 51. No one has been hired since April 2001, average seniority exceeds 20 years, and 77% of the group is at the top of the 15-year pay scale. "It's not in the best interest of the company to have an aging workforce at the top of the pay scale," Glading said. "It would be best to offer packages to give people the comfort and security they need in retirement."
APFA research indicates that for American, factoring in wages and vacations, the net present value of replacing a top-scale flight attendant with a new hire is $184,000 over 10 years.
Union priorities include retaining a defined-benefit pension plan. American's plans, among the few left at airlines, include about 130,000 participants and, as of Nov. 29, had about $8.3 billion in assets to cover about $18.5 billion in benefits. In a Nov. 29 statement, the PBGC said canceling the plans would lead to a $1 billion loss for participants. The airline is expected to seek to curtail the plans, but the agency says, "We will encourage American to fix its financial problems and still keep its pension plans."
It is important to remember, Glading says, that for most passengers flight attendants are the face of an airline. "I can't image that this company could turn around without the support of the flight attendants," she says. "The value of flight attendant morale is priceless."
"We love this company," she adds. "We want so desperately for it to do well and we think it can turn things around. But American needs to be sure to do it the right way, not on the backs of labor."
-- Written by Ted Reed in Charlotte, N.C.
>To contact the writer of this article, click here:
Ted Reed
>To follow the writer on Twitter, go to
.
>To submit a news tip, send an email to:
.