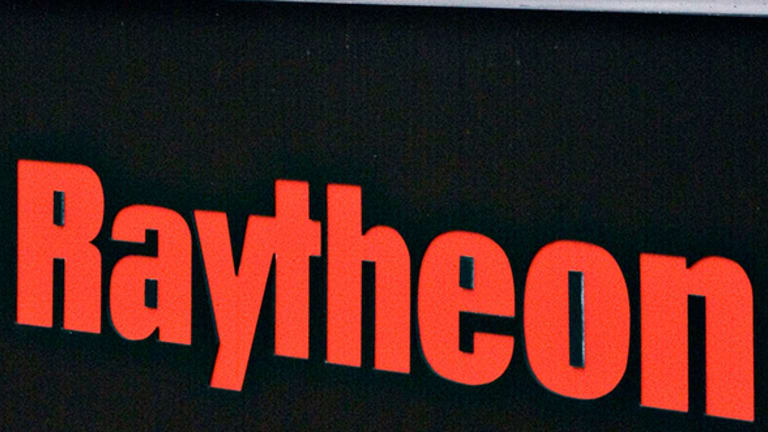 Among a Flurry of Contracts, This Defense Stock Stands Out
The U.S. military is spending cash hand over fist on contracts to repair and improve its fleets and munitions. Could this be the best play on this trend?
So far, 2016 has not been a great year for stocks. Concerns over the impact of the U.K. Brexit referendum vote, the upcoming presidential elections, and what the Federal Reserve will or won't do have created a drag on the markets, with dreary outlooks for the second half of the year.
There's one industry, however, in which spending is running rampant. And there are huge wads of cash at play here. That's because the consumer here is the U.S. government -- in particular, the military.
Over the last week, there have been several colossal defense purchases announced. And they're causing an uptick in the stocks in the sector as a whole.
Lockheed Martin (LMT) announced a $10 billion contract with the U.S. Air Force on future delivery orders of its C-130J Super Hercules aircraft. But that's not the only deal the company closed. Its Mission Systems and Training business unit also secured a $490.6 million modification contract with the Navy. In addition, Lockheed completed the spinoff of its Information Systems and Global Solutions unit in a transaction valued at $4.6 billion.
Boeing also nailed some big Air Force contracts, winning a $2.8 billion contract for 19 KC-46 Pegasus aerial tankers, as well as a contract worth $254.2 million for stability testing on a combat aircraft fleet.
Some of the best profit opportunities for investors, however, will come from Raytheon (RTN) , which along with Northrop Grumman (NOC) snagged a subcontract valued at $104 million to make upgrades to the Air Force's RQ04 Global Hawk autonomous aircraft fleet. That's on top of the $92.1 million contract the company just signed with the Navy for its Enterprise Air Surveillance Radar.
Raytheon is a strong company, a defense contractor that actually scores decent contracts on a regular basis. With relatively little debt, in relation to its peers, and with a strong history of revenue growth, cash flow from operations, and excellent stock performance, Raytheon is a safe play for investors looking to the aerospace and defense industry.
There has been concern this week, however, about a Bloomberg report that Raytheon may have to pay as much as $71 million to cover part of a 28% cost overrun on a smart-bomb contract with the Air Force. Shares of the contractor took a brief header Wednesday morning on the news.
The stock is back to gaining momentum as investors realize that that $71 million is just spit in the bucket when you take into account the full monetary potential -- $4 billion -- over the next few years.
Raytheon's stock hit all-new highs earlier this month, and shares are currently hovering above $141. Keep an eye on this defense play as the U.S. military continues to spend.
---
As you can see, Raytheon is one of the best ways to play military defense. But what if I told you I know a way you can see a $67,548 per year - or more - in profitable trades just by following this simple step-by-step process? The trader who is sharing this secret has been right more than 8 out of 10 times, turning $5,000 into more than $5 million for himself. Click here to see how easy it is to follow his lead and collect thousands of dollars in "Free Money" every month.
This article is commentary by an independent contributor. At the time of publication, the author held no positions in the stocks mentioned.