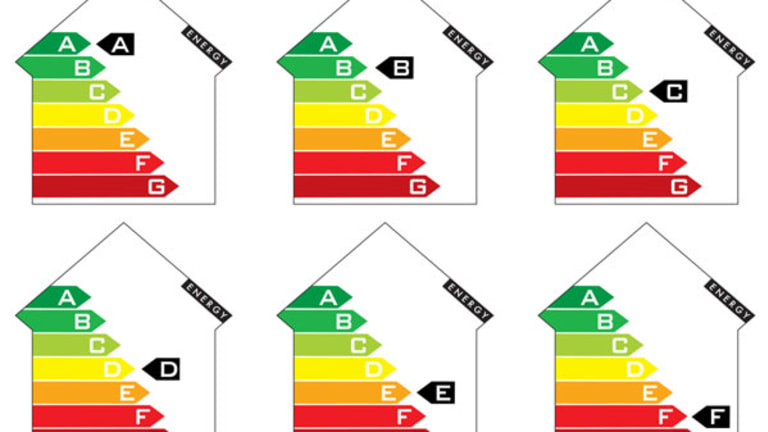 Amid Shale M&A Craze, Chevron Isn't Done Acquiring
Chevron may be on the hunt for more acquisitions amid the M&A craze for North American shale drilling.
NEW YORK (
) -- Among oil majors, it's supposed to be a good thing right now to not be in the position of
Exxon Mobil
(XOM)
.
With
natural gas prices at historic lows, Exxon Mobil is being forced to constantly defend its $41 billion acquisition of shale driller
XTO Energy
.
Be careful what you wish for as an oil major, though.
The flip side of concern about the North America shale play mergers and acquisitions craze is that some oil majors aren't doing enough to get into the shale before it's too late.
This is a complaint lodged against
Chevron
(CVX)
, which acquired
Atlas Energy
for $4 billion and gained access to the Marcellus and Utica shale regions, but hasn't expanded enough throughout the North American shale opportunities, according to critics.
Chevron has shale on its mind, though it won't call shale a "gaping hole" in its portfolio.
Low natural gas prices may present strategic opportunities for Chevron to enter shale regions -- the Haynesville, Barnett or Fayetteville -- that make sense with its long-term plans, and that are in areas where the current economics are stressing independent exploration and production companies. There also may be opportunities in the true "frontiers" of shale drilling, areas that have not yet been successfully explored and as a result still have low acreage values but high potential reward.
The issue of Chevron doing more to tap the shale was on the minds of analysts and investors when the company reported its quarterly results on Friday, a disappointing miss
marred by high expenses and lower earnings.
One analyst on the conference call with Chevron CEO John Watson referred to the "glaring hole" for Chevron being "U.S. shale and liquids shale."
Chevron was also challenged on the issue of shale buying relative to President Obama's State of the Union address, in which Obama gave his
broadest endorsement for natural gas drilling yet.
Chevron was reminded of the political dimensions of the shale issue and that it's the second largest energy company in America. The president has now highlighted the need for investment in the fracking industry and the benefits including job creation.
Watson suggested that Chevron isn't done buying into the shale. However, the Chevron CEO stressed that its playbook hasn't changed: It won't overpay and it won't enter into the kinds of joint ventures that leave it beholden to another E&P company as primary operator.
"We have a strong balance sheet and that affords us the chance to take advantage of strategic opportunities," Watson told analysts.
"We are very positive on the shale, but prices began to run up, and we are focused on value, no matter how much we like rocks. Many have plunged in with big dollars, and maybe it will prove to be dollars well spent, but we are targeted," Watson said, in a dig that could apply to Exxon Mobil or any of the foreign companies and state-owned entities that
have driven up acreage values through most liquid-rich shale plays.
The Chevron CEO also took a jab at the joint venture trend, saying, "We are not ideologically against these things, but we want to enter in a way where can generate value. We don't want to be in a JV where we have to come in with money but really have the pace and activity and practice dictated to us. We didn't want to be in that position with operators," Watson said, in a dig that could be directed at shale joint venture pioneer
Chesapeake Energy
(CHK)
.
Chesapeake announced earlier this month its latest joint venture, with
Total
(TOT)
. Chesapeake has a joint venture with China's
CNOOC
also. In fact, there is an argument on Wall Street that Chesapeake Energy has been so sliced and diced by the joint ventures it needs to fund its drilling that the company is virtually unsellable as an entity.
Chesapeake's need for joint venture partners, and monetization of assets more generally, hasn't lessened. JPMorgan downgraded Chesapeake this week and said even after monetization of targeted assets, the company's funding gap may be
as large as $10 billion.
Watson also noted that a focus on the U.S. shale specifically misstates the shale opportunity, which is global. Chevron has 8 million acres of shale in total. "We feel pretty good about our portfolio. We are drilling in Poland and now in the Duvernay in Canada so we have more than might commonly be recognized."
ConocoPhillips added acreage in the Duvernay in 2011. ConocoPhillips released more details this week on
shale plays where it was buying up acreage in 2011. ConocoPhillips
forecast U.S. shale production growing from roughly 7% of production to more than 16% of production by 2015.
If Chevron is behind the curve, it's not likely to remain that way.
Phil Weiss, analyst at Argus Research, said, "At some point, if Chevron wants to increase its position in the U.S, and I still think they do, they will be looking to buy more than just acreage. Does Atlas
Energy have the skill set and infrastructure to be applied broadly across other shale plays?"
One of the arguments that Exxon Mobil made in its XTO Energy acquisition was that it's not just about the acreage but about the shale drilling organization and the infrastructure and technology to apply it globally. Exxon Mobil last year signed a joint venture with Russia's Rosneft that will include the right for Rosneft to take part in North American ventures of the company.
Chevron noted its activity in Poland and its 8 million shale acres globally. "I would say they are more likely to acquire now, find some distressed company to acquire and from his comments it's more likely they acquire a company with organization capabilities than just acreage," Weiss said.
The larger cash concern for Chevron is its current buildout of massive projects, including its Australian Gorgon and Wheatstone LNG projects, which are eating up the balance sheet in the next three years.
Chevron has a $33 billion spending plan this year and the next three years are peak spending years. In particular, the Gorgon project is now 36% complete and Watson told analysts 2012 will be a key year for determining the ongoing cash needs, as it begins to ramp up activity this year and see if its hypothetical models for labor and other costs are accurate.
Chevron needs flexibility on the balance sheet through 2014 because of these projects. If oil prices were to decline significantly, the company would not want to be caught cash short and need to raise capital to complete the LNG projects.
"The need for flexibility on the balance sheet diminishes as we get closer to the 2014 time frame and we can use the cash for other purposes," Watson said, though this balance sheet conservatism wouldn't rule out shale acquisitions, and was more specific to the company's level of buyback activity and in general, return of cash to shareholders in coming years.
The analyst who referred to Chevron's shale position as a "gaping hole" later softened his description to a "seeming hole."
Either way, it's a shale hole that it seems Chevron might at least make a little smaller.
-- Written by Eric Rosenbaum from New York.
RELATED STORIES:
>>5 Energy Stock Battlegrounds in Obama's America
>>In Fracking Boom, Oil and Gas Companies Boxed in by Sand
>>The Drilling Market Catch-22s That Will Keep Natural Gas Stocks in the ICU
>To contact the writer of this article, click here:
Eric Rosenbaum
.
>To follow the writer on Twitter, go to
.