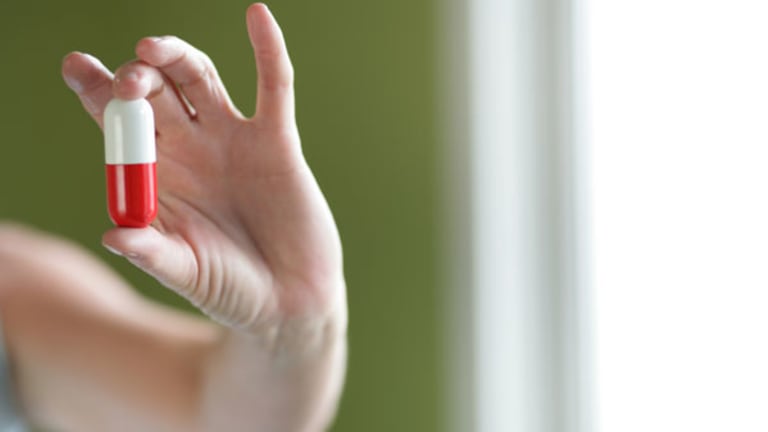 Amgen to Review Business with Analysts
Amgen executives are expected to open up about their potential blockbuster bone-drug denosumab, or Dmab, and the company's pipeline at a business-review meeting on Friday.
Amgen
(AMGN) - Get Amgen Inc. Report
executives are expected to open up about their potential blockbuster bone-drug denosumab, or Dmab, and the company's pipeline at a business-review meeting on Friday.
As Amgen's anemia drug franchise has nearly halved on safety and reimbursement issues, Dmab, its late-stage osteoporosis drug, has become the focus for investors.
presented promising late-stage data in the third quarter and said on its recent earnings conference call that it is close to filing an application for U.S. approval for the drug.
Street expectations for Dmab's market range from $500 million to more than $2 billion, according to Cowen and Co.
"We believe there is a divergence of opinion within the investor community on several key aspects of the osteoporosis market and believe Amgen will seek to create more of a consensus on key issues such as physicians' perception of the drug's profile, the size of the addressable market, likely reimbursement methodologies, and the rate of potential adoption," Cowne analysts write.
Key among questions will be what does Amgen see as Dmab's potential, and how is the company planning on marketing the drug.
Respondents to a buy-side survey conducted by Deutsche Bank indicated that the greatest worries about Dmab are in regard to reimbursement issues, Amgen's ability to compete in a general practice market, marketing costs and safety.
If approved, Dmab -- administered by a twice-a-year injection -- will compete with currently marketed osteoporosis treatments, which include generic versions of
Merck's
(MRK) - Get Merck & Company Inc. Report
Fosamax pill and a once-yearly intravenous drug from
Novartis
(NVS) - Get Novartis AG Report
, known as Reclast.
Aside from Dmab, the company will give the first comprehensive review of its pipeline in at least two years.
"While we do not expect Amgen to present any late-breaking Phase III data or unveil any novel late-stage drug candidates, we do believe the company's pipeline features many interesting Phase I, II, and III candidates, many of which have been overlooked in light of the focus on denosumab," the Cowen analysts wrote. The firm has an outperform rating on the stock.
According to Deutsche Bank's buy-side survey, 52% of respondents believe the meeting will be a positive event for the stock, while 5% think it will be negative.
"While we lack conviction on how the meeting will impact Amgen's stock price, we believe a solid core business coupled with dmab sales in oncology and osteoporosis will allow Amgen to post double-digit EPS growth and outperform the market by 20%+ over the next 12 months," wrote the Cowen analysts.
Amgen recently reined in research and development expenses for the year, and upped its adjusted
profit guidance
to a range of $4.45 to $4.55, from $4.25 to $4.45. The company also increased its revenue guidance to $14.9 billion to $15.2 billion, from $14.6 billion to $14.9 billion.
Expectations for Amgen have gone up as well. For the full year, the Street, on average, is now looking for $4.55 a share, on revenue of $15 billion, according to Thomson Reuters. Analysts had expected a profit of $4.38 a share and revenue of $14.82 billion prior to third-quarter earnings.
For 2009, analysts, on average, expect a profit of $2.69 a share on $15.4 billion in revenue.