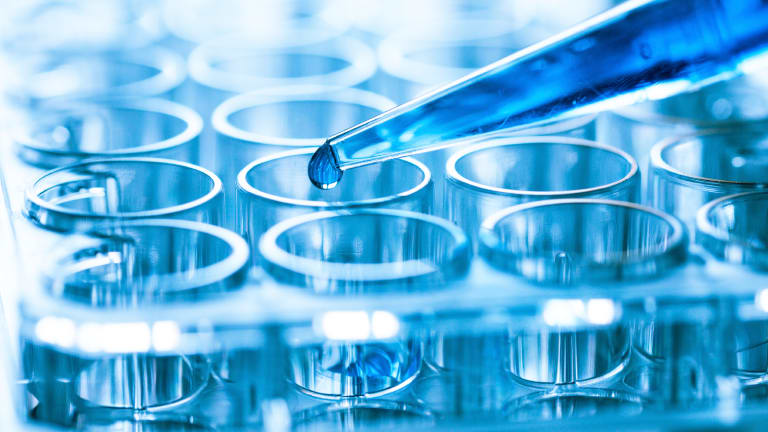 Amgen Takes $2.7 Billion Stake in BeiGene to Expand Access to China
Shares of biotech firm rocket in after-hours trading.
Amgen Inc. (AMGN) - Get Free Report will take a 20.5% stake in BeiGene, Ltd. (BGNE) - Get Free Report to expand access to the Chinese pharmaceuticals market for its pipeline of cancer treatments, the companies said in a statement Thursday.
The company will pay $174.85 per American depositary share of BeiGene.
"This strategic collaboration with BeiGene will enable Amgen to serve significantly more patients by expanding our reach in the world's most populous country," Robert A. Bradway, Amgen's chairman and chief executive officer, said in the statement. "Cancer is a leading cause of death in China and will only become a more pressing public health issue as the Chinese population ages," he added.
Under the agreement, Amgen and BeiGene will commercialize several existing cancer drugs in China as well as pursue clinical development of drugs in Amgen's pipeline, according to the statement.
American Depositary Shares of BeiGene jumped $33.66, or 24%, to $172.00. Shares of Amgen rose 25 cents, or 0.1%, to $213.50 in after hours trading.
Save 57% during our Halloween Sale. Don't let this market haunt you. Join Jim Cramer's Investment Club, Action Alerts PLUS. Click here to sign up!