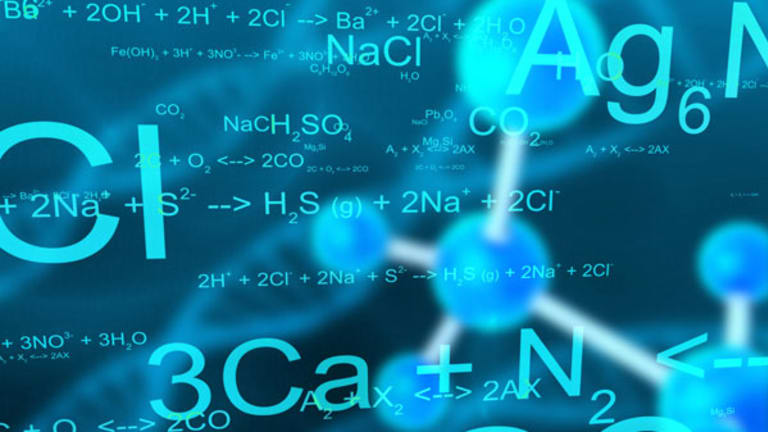 Amgen Makes Bet on Viral Skin Cancer Killer
Amgen's purchases BioVex to get into the cancer immunotherapy game.
THOUSAND OAKS, Calif. (
) -- When most people make long-shot bets, let's say playing the lottery when the jackpot hits $300 million, slapping down $5 doesn't seem like too big of a wager for what could be a fantastic payday.
When
Amgen
(AMGN)
, likewise, decides to take a flyer, the biotech giant wagers $425 million. That may seem like a lot of money to place on a bet, and it surely is, but then, Amgen's wallet is stuffed with $17 billion.
Amgen's acquisition of privately held
BioVex Group
for $425 million upfront (plus another $575 million in potential future payments) announced Monday is a high-risk bet on a technology that seeks to re-engineer the simple herpes virus into an tumor-killing cancer immunotherapy. Right now, the only approved cancer immunotherapy is
Dendreon's
(DNDN)
prostate cancer treatment Provenge.
If the BioVex drug works, Amgen's investment will pay for itself because the company will control a novel drug with blockbuster potential as a treatment for skin cancer, but also perhaps head-and-neck and other solid tumor cancers. If BioVex blows up, Amgen wagered and lost less than 3% of its net cash.
Amgen and its shareholders don't need to wait very long for the BioVex bet to read out. The BioVex drug, known as OncoVex, is nearly through a pivotal phase III study in skin cancer with results expected in the second half of the year. A second phase III study in head-and-neck cancer is also underway.
In a phone interview Tuesday, Amgen's top scientist Roger Perlmutter acknowledged buying BioVex is a surprising and somewhat risky move for Amgen, especially given skepticism he's expressed publicly about cancer immunotherapy in general.
Why is BioVex any different?
"What impresses me about about BioVex is the firm scientific approach the company has taken in engineering the virus but also the responses seen to date
in clinical trials," said Perlmutter, who oversees Amgen's entire research and development team. Amgen spent $2.9 billion on R&D last year.
OncoVex is an oncolytic (cancer-killing) virus that started as a simple herpes virus (the kind that causes cold sores) but was genetically re-engineered in the lab to seek out and invade fast-growing cancer cells. The virus is designed to leave healthy cells, which don't divide as fast, alone.
Once OncoVex invades a cancer cell, it does what viruses typically do, hijack the cell's replication mechanics and starts making lots and lots of copies of itself. All these viral copies cause the cancer cell to burst and die.
On its own, this cell-bursting technique isn't enough to turn OncoVex into a viable cancer treatment, so BioVex scientists made two other alterations to the herpes virus used to create OncoVex.
First, a gene was removed from the virus that typically makes it invisible to a patient's immune system. With that gene gone, a patient's immune system is alerted when OncoVex starts replicating and bursting cancer cells.
Second, a gene was inserted into the virus to produce a protein called GM-CSF that puts the immune system into a state of high alert. Now, immune system can more easily find the modified herpes virus (OncoVex) inside tumor cells and mount a vigorous attack.
Doctors inject OncoVex directly into tumors unlike most cancer drugs that are administered orally (as a pill) or intravenously into a vein. Perlmutter says BioVex wouldn't have been worth Amgen's investment if OncoVex proved capable of only eliminating tumors via direct injection. The tumor burden in advanced cancer patients, especially those with skin cancer, is too great to treat them effectively.
OncoVex, however, appears to activate a patient's immune system enough to target and eliminate tumors that are not directed injected. This so-called off-target or systemic response is what grabbed Perlmutter's attention and ultimately led to Amgen's decision to acquire BioVex.
"You can't make up these data. We are seeing tumor masses disappear that were not injected," he said.
In a phase II study that enrolled 50 patients with advanced skin cancer, treatment with OncoVex led to a 26% response rate, including eight patients with complete response (total elimination) of their cancer. Twelve of the 13 objective responses lasted for more than 6 months and the one-year survival rate for all patients was 58%.
That compares to a one-year survival rate of 25% from a meta-analysis of 2,100 skin cancer patients in 42 phase II trials.
The OncoVex phase II study was presented at the American Society of Clinical Oncology annual meeting in June 2009 and published in the Journal of Clinical Oncology in December 2009.
"If the
OncoVex phase III data look like the phase II data, with approximately 20% of patients achieving a durable complete response, that would be remarkable result and something important for patients with metastatic melanoma," said Perlmutter.
Yet Perlmutter, while excited about the prospects for OncoVex, concedes that the phase II study was small and may not presage positive results from the phase III study.
"We all know that phase II data imperfectly predict what will happen in phase III," he says. Skin cancer case histories, in particular, are rife with patients whose tumors spontaneously disappear, so OncoVex's efficacy won't be proven until data from the phase III study is compiled, Perlmutter added.
That phase III study is nearly fully enrolled with 360 advanced skin cancer patients who are being treated with either OncoVex or GM-CSF. The study's primary endpoint is durable objective response (maintained for at least six months.)
Results are expected later this year, at which time we'll know if Amgen picked a winning lottery ticket.
One more note:
Oncolytics Biotech
(ONCY)
, an independent drug company not affiliated at all with Amgen but which is developing its own cancer-killing viral-based vaccine, may also benefit as investors seek an ancillary stock play should the OncoVex skin study read out positive.
--Written by Adam Feuerstein in Boston.
>To contact the writer of this article, click here:
Adam Feuerstein
.
>To follow the writer on Twitter, go to
http://twitter.com/adamfeuerstein
.
>To submit a news tip, send an email to:
.
Adam Feuerstein writes regularly for TheStreet.com. In keeping with TSC's editorial policy, he doesn't own or short individual stocks, although he owns stock in TheStreet.com. He also doesn't invest in hedge funds or other private investment partnerships. Feuerstein appreciates your feedback;
to send him an email.