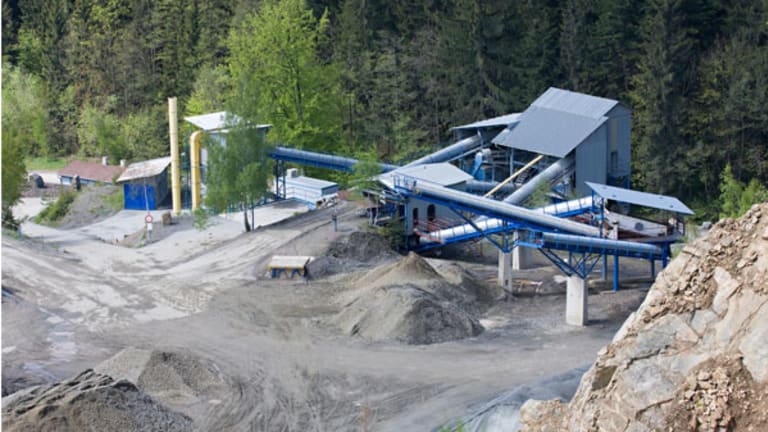 America's Next Top Steel Stock
We anticipate U.S. Steel to continue outperforming its peers for 2010. AK Steel is the likely underperformer.
Outlook for U.S. Steel Stocks
Among the major U.S. steel producers,
U.S. Steel
(X) - Get United States Steel Corporation Report
gained 1.56% year-to-date, whereas
Nucor
(NUE) - Get Nucor Corporation Report
,
AK Steel
(AKS) - Get AK Steel Holding Corporation Report
and
Steel Dynamics
(STLD) - Get Steel Dynamics, Inc. Report
lost 0.68%, 25.1% and 10.4% of their market values year-to-date, respectively.
We anticipate U.S. Steel, an integrated steel maker, to continue outperforming its peer for 2010. Nucor's growth initiatives and Steel Dynamics' business units will maintain some momentum in these stocks, whereas AK Steel will likely underperform because of its exposure to iron ore price hikes.
Global steel demand will escalate 10.7% during 2010, and 5.2% for 2011 on the back of strong demand growth from China and India, as per the World Steel Association. Despite the current concerns regarding the sustainability of China's growth trajectory, the country will remain the largest consumer and producer of steel in the upcoming years.
Improved demand for steel has encouraged steel producers to restart their facilities and
. For instance, U.S. Steel is restarting the blast furnace at its Ontario plant after a nine-month closure.
More on Steel
Steel Rebound: Four Stocks to Watch
Utilization rates in U.S. reached 73.4%, a level last seen in October 2008, according to American Iron & Steel Institute's data release on Monday. Meanwhile, weekly U.S. steel production reached 1.78 million tons, an increase of 22.9% so far this year.
Increasing automobile production from large automakers such as
General Motors
,
Ford
,
Toyota
and
Honda
will buoy the demand outlook for steel during 2010. In the first four months of 2010,
U.S. automobile sales are up 16.7% from a year earlier
.
Commenting on the strong first-quarter results on May 6,
Gerdau Ameristeel
( GNA) President and CEO Mario Longhi said, "We believe our customers are beginning to feel more confident in the U.S. economic recovery, and this is translating into better activity in our end-markets. Looking ahead, we believe that demand will continue to slowly improve during the second quarter as confidence in the recovery gradually grows and we continue to feel the effects of normal seasonality."
With demand from the underlying markets accelerating this year, we expect integrated steel companies (such as U.S. Steel) and iron ore manufacturers (such as
Cliff Natural Resources
)
to outperform their metal peers
in an inflationary environment of rising iron ore and coal prices.
In contrast, AK Steel is expected to underperform, particularly on concerns related to the impact of iron ore price hikes, which will be reflected in the earnings for the upcoming quarters. The company did not account for higher iron ore prices for the second-quarter order book, which will likely lead to a drop in the company's earnings for the first half of 2010, according to analysts at JP Morgan.
Analysts estimate global pellet prices to increase in the range of 100%-130% vs. the 30% provisional increase the company assumed in its first-quarter results. For the first quarter of 2010,
AK Steel profits met analysts' expectations
, as iron ore price hikes did not occur during the quarter.
Steel Dynamics will likely benefit from a better outlook for the flat-roll and scrap markets, in comparison to a lagged recovery in structural steel, rebar and fabricated products.
Nucor,
our steel stock pick for the earnings season
, will witness steady earnings growth in the upcoming years, especially in view of the growth initiatives the company has embarked upon. In March, the company paid $225.5 million to acquire 50% interest in NuMit, the joint venture it created with steel manufacturer
Mitsui
(MITSY)
. Early April,
the company acquired Ocala Recycling LLC
. Nucor, along with
Worthington Industries
(WOR) - Get Worthington Industries, Inc. Report
will likely be preferred by
investors seeking higher dividend yields
.