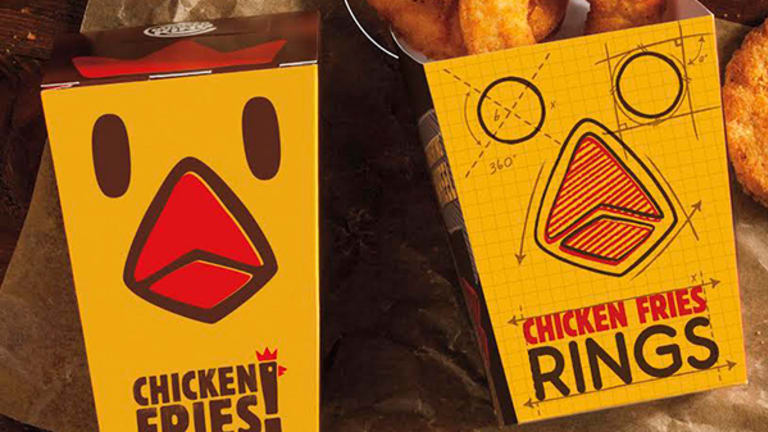 Americans Are Eating More Chicken Than Ever Before, Which is Great News for Wendy's and Burger King
Chicken is still the United States' most-consumed meat.
Chicken is the most-consumed meat in the United States amid a shift to healthier lifestyles, and that's good news for some of your favorite fast food companies.
According to a new report from food industry consulting firm Technomic, health-focused consumers are eating more chicken as a breakfast and snack food, with less chicken eaten as a dinner entree. Chicken's "widespread availability, healthfulness and affordability" have made it the most popular animal protein, and Technomic found that a majority of consumers strongly agree that it's healthier than beef or pork.
That enduring popularity explains new strategies adopted by fast food chains like Wendy's (WEN) - Get Wendy's Company Report and Restaurant Brands International's (QSR) - Get Restaurant Brands International Inc Report Burger King, which have touted their healthier chicken offerings.
Wendy's, for example, unveiled a new grilled chicken sandwich in September. Carl Loredo, Wendy's vice president of marketing and advertising, said that the company's "goal was a better-for-you option that delivered an unbeatable taste" featuring "high-quality ingredients from top to bottom," including a bun blended from grains like quinoa.
Last month, Burger King, responding to criticism of its Tendercrisp chicken sandwich, unveiled its new Crispy Chicken Sandwich. "The chicken [on the old sandwich] was dry. I think we overcooked it, and we didn't have a good marinade," conceded Alex Macedo, executive vice president and president-North America region at Burger King, to TheStreet.
Chicken's "health-halo" may encourage customers to eat "heartier" chicken dishes that may be less healthy, such as barbeque, Technomic said. That may partly explain Burger King parent Restaurant Brands' $1.8 billion acquisition of fried chicken specialist Popeyes Louisiana Kitchen (PLKI) announced February. Restaurant Brands CFO Joshua Kobza noted that chicken is a popular category around the world, especially in Asia.
Technomic predicts chicken consumption will migrate to different parts of the day. "Expect chicken to be increasingly featured as a healthful alternative to breakfast meats like bacon and sausage, while handheld chicken options, such as nuggets and sliders, will be increasingly positioned as snacks," the firm wrote.
In contrast, another poultry staple, turkey, remains relatively unpopular due to "limited availability and a lack of menu experimentation." But there's appetite for more of the Thanksgiving staple: Technomic found that 44% of consumers would like to see more limited-time menu offers featuring turkey during the holiday season, and 37% would like to see a wider variety of turkey entrees year-round.
Editors' pick: Originally published April 6.