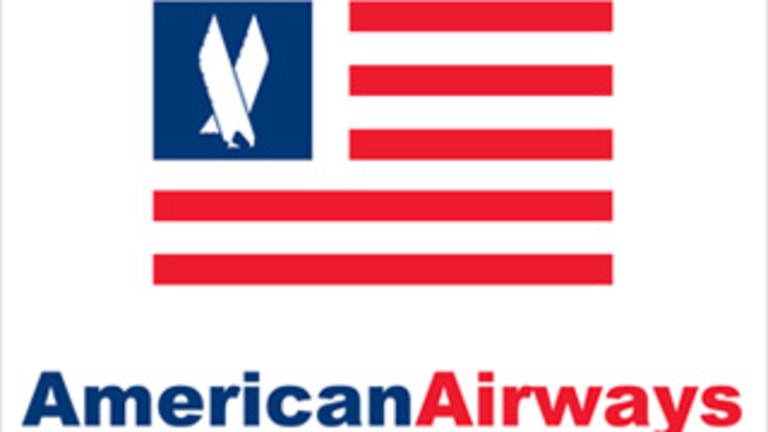 American Trims Charlotte's International Service as Merger Takes Hold
Since the American/US Airways merger, Charlotte has lost two flights to Brazil, and Charlotte Douglas International Airport has temporarily scrapped plans to build a new international terminal.
Since the American/US Airways merger, Charlotte has lost two flights to Brazil, and Charlotte Douglas International Airport has temporarily scrapped plans to build a new international terminal.
NEW YORK (TheStreet) -- Charlotte Douglas International Airport was the biggest international hub for Piedmont Airlines and the second biggest international hub for US Airways. Now it's likely to keep moving down the international ladder as a hub for American (AAL) - Get Report .
That's what happens in a merger with an airline that has hubs at four of the top five U.S. international gateway airports -- including New York Kennedy, Miami, LAX and Chicago O'Hare. Among the top five U.S. gateways, Newark is the only one where American lacks a hub.
While no one suggests that Charlotte's role as a domestic hub will lessen, the signs of Charlotte's diminishing role as an international hub have been plentiful, despite the offset provided by the addition of a second daily London-Heathrow flight on Sept. 13.
Last week, American said it will add service from Miami to Austin, Texas; Kansas City; Salt Lake City; and San Antonio, Texas, in March 2015, using Boeing 737-800 aircraft.
An option might have been to add a few flights from Latin America to Charlotte, where the hub already serves the four cities. But American instead will build domestic service from Miami.
Meanwhile, Charlotte has lost its non-stop service to Brazil, with a Sao Paulo flight ending Oct. 1 and a Rio flight scheduled to end next year. Charlotte's summer list of 10 non-stop Europe destinations seems very likely to diminish next summer. The outlook seems bleak for the four destinations announced in October 2013.
In May, airport officials said they would add a new concourse with eight to 12 domestic gates, rather than build the separate international terminal that was once planned. "I think it will start out as domestic," Brent Cagle, interim aviation director, told The Charlotte Observer. "We know today we need new domestic gates."
American spokeswoman Michelle Mohr said Monday that Charlotte's role is to "connect north and south traffic along the East Coast corridor, in addition to being an important (international) gateway.
"Charlotte will remain an important, large hub in our network," Mohr said. She noted that Charlotte has "had non-stop service to London since 1987, starting with Piedmont service to Gatwick." In 2013, US Airways shifted from Gatwick to Heathrow, which offers a broader array of international connections.
Mohr said Caribbean routes from Charlotte do well and also Charlotte has recently been adding destinations in American's Midwest network, including Evansville, Ind.; Grand Rapids, Mich.; and Fort Wayne Ind.
Mohr said it is too early to say what European destinations Charlotte will have in summer 2015.
Regarding the increased domestic service to Miami, aviation consultant Bob Mann said "American has an opportunity to fully exploit what is already a well-performing Miami operation by funneling more capacity into it.
"Charlotte has more connectivity, but it has a much smaller (origin and destination) market," Mann said. The only downside, he said, is that MIA's cost per emplaned passenger, which the airlines pay, is far higher. At Charlotte, the cost in 2012 was 97 cents, while Miami's cost was $19.72, according to Fitch.
Mann said the effort to boost summer service trans-Atlantic service from Charlotte and the rapid cutbacks reflect US Airways' opportunistic approach to air service. The America West management team, which took over at US Airways in 2005 and at American in 2013, will likely extend the practice beyond Charlotte, he said.
"American in the past was daily service in markets everywhere," he said. "US Airways had the most variation in days of the week and in summer to winter seasonality. You will see the same situation evolve to cover all of the former American network. I don't think it's going to be limited to Charlotte -- you will see it everywhere."
Mann said the pattern reflects "the way Andrew Nocella (American's chief marketing officer) schedules -- he's willing to give stuff a chance, but he's not willing to give it an unlimited chance." 
Wen scheduling guru Glen Hauenstein worked for Continental, "he did this at Newark -- he went in and threw spaghetti at the wall," trying different trans-Atlantic destinations to see what worked, Mann said. Then Hauenstein went to Delta (DAL) - Get Report and tried more international destinations before pulling some back.
Written by Ted Reed in Charlotte, N.C.
To contact this writer, click here.
At the time of publication, the author held no positions in any of the stocks mentioned. This article is commentary by an independent contributor, separate from TheStreet's regular news coverage.