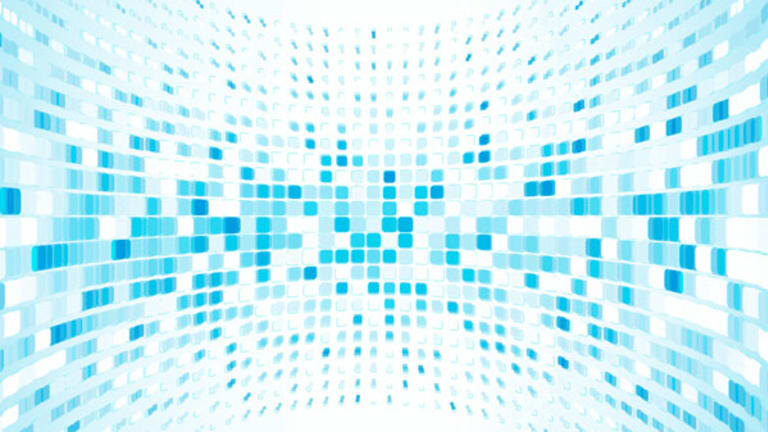 American Superconductor Under Pressure
Shares of American Superconductor are once again under pressure as a result of its reliance on sales to Sinovel.
NEW YORK (
) -- Wind power market player
American Superconductor
(AMSC) - Get Report
, has been a favorite target of bearishness based on its reliance on sales to a Chinese wind power giant, and the latest salvo came from
Barron's
, which published a negative piece over the weekend on AMSC's relationship with Chinese wind power bellwether Sinovel.
American Superconductor was featured as one of the primary clean energy stocks on which investors had turned bearish in a
Bloomberg
article published last week.
Barron's
piled on over the weekend, making the case that American Superconductor's reliance on Sinovel for sales is reason to short the company.
It's not a new thesis. Last March,
Citron Research
made the same case, though it did not extend its argument in the same direction as
Barron's
, which now is making the claim that the Chinese wind power giant's own numbers indicate weakness in its core market.
The data that
Barron's
points to are Sinovel inventories, which are piling up at a rate that is faster than its shipments, setting up a situation in which American Superconductor sales are going to slow down.
Barron's
also makes the case the Sinovel has begun buying from additional suppliers of electrical components of the type which American Superconductor makes.
American Superconductor shares were down 7% on twice its daily level of trading volume on Monday in the early afternoon.
American Superconductor bulls on the Street were quick to counter the
Barron's
analysis.
Theodore O'Neill of Wunderlich Securities and Jesse Pichel of Jefferies both cited reasons why they believe the
Barron's
report was flawed.
For one, the American Superconductor bulls state that there is no sign of any threat to American Superconductor's sales relationship with Sinovel being tested by other electrical component suppliers. American Superconductor continues to supply the core component to Sinovel for its wind turbines, according to the Street analysts.
Barron's
didn't specify a second supplier. Jefferies says the only other supplier is Sinovel's parent company, which provides electrical systems integration.
Earlier this year, when the argument was making the rounds that AMSC stood to lose Sinovel business, the companies announced an extension of their sales agreement.
>>AMSC Extends China Wind Energy Order
A chart reproduced by
Barron's
showing first half 2010 inventory versus shipments misses the mark, Jefferies says, because Sinovel's business is "heavily" back-end loaded in 2010, with two-thirds of revenue estimated in the second half of the year. "According to the Sinovel prospectus,
fourth quarter alone will be 40% of revenue," Jefferies noted.
The growing inventory days relative to shipment levels also follows from this back-end loaded year for Sinovel, since the comparison being made by
Barron's
is as of June 2010, right before the start of the second half of the year during which Sinovel expected a majority of its shipments.
Wunderlich Securities analyst Theodore O'Neil took issue with the "same old arguments" being trotted out about American Superconductor's reliance on Sinovel for business, and Sinovel's business being limited to China.
"This is a 2009 story and it isn't relevant anymore. Sinovel is the third largest wind turbine maker in the world and its market is the world market for wind turbines. It is aiming at the export market, it is already in the U.S., and it has a $6.5 billion bank line from the Chinese government to finance wind farm developers worldwide," the Wunderlich analyst wrote.
As for the inventory rise at Sinovel, the Wunderlich analysts argue that as Sinovel is branching out into additional wind turbine sizes, and away from its core 1.5MW turbine, it has larger inventory across the board for the testing phase of the new turbines.
American Superconductor shares got little help from the broader sector on Monday with the failure of several notable Chinese wind power IPOs. On Monday,
Bloomberg
reported that China Datang Corp. Renewable Power Co. raised the minimum $643 million sought in a Hong Kong initial public offering, and rival Huaneng Renewables scrapped its planned IPO.
Datang Renewable, China's second-biggest wind-power producer by capacity, sold its shares at the lowest end of its planned IPO range, according to
Bloomberg
which cited anonymous sources.
Huaneng Renewables didn't want to price its shares at the bottom of an IPO range and walked away from the planned offering,
Bloomberg
reported, again citing anonymous sources.
Recent Chinese wind power IPO's have not fared well.
Goldwind
, which went public in China earlier in the fall, has declined since its IPO by 8.5%.
China Ming Yang Wind Power Group
(MY)
, which went public on the New York Stock Exchange also in the fall, has declined 25% since its October IPO.
A few aspects of the American Superconductor story that have been left out of the headlines are its effort to diversify away from wind power and Sinovel, and its move into the U.S. wind market. The U.S. wind market has been left for dead, but a much-needed cash grant program for wind projects is being included in the massive tax cut package headed for an "up" vote on Capitol Hill this week.
>>Clean Energy Winners: Tax Cut Trades
Wunderlich analyst O'Neill contends that the U.S. wind market is moribund at the moment and has nowhere to go but up, and when it does improve, Sinovel will be in an even better position competitively. The analyst also contends that as the global offshore wind market improves, Sinovel is positioned to be a competitive player. The U.K. is among European nations seeking to foster a big offshore wind market, the state of Massachusetts is moving ahead with its first offshore wind project, and Google is among the financial backers for an offshore wind power transmission backbone, though that will be years in the planning and making.
>>First U.S. Wind Power Project Gets Nod
American Superconductor did recently win business from LG in Korea for its superconductor business, and the Wunderlich analyst says that ultimately, the focus on Sinovel and the 1.5MW turbines is tunnel vision.
>>Green Stock Winners: American Superconductor
"AMSC is rapidly accelerating from reliance on a single product family and one major customer to a three-product company with many customers. Each of the markets it is addressing has the potential to grow to over $1 billion. The wind turbine business is approaching $500 million, the superconductor business is over $100 million, and the solar business is likely to reach more than $100 million in two years' time. These three product lines get us to an estimated $1 billion in revenue in fiscal 2013," the Wunderlich analyst wrote on Monday, countering the
Barron's
claim that American Superconductor shares are overvalued.
American Superconductor shares are down 25% year-to-date, though after closing last Friday at $33.48, the company's shares had rebounded from a short-term trough in September at the $27 mark. Shares had been at an annual low in May at $24.35.
There had been increased selling of American Superconductor shares during the third quarter from some notable institutions.
Bloomberg
third quarter data showed that Goldman Sachs reduced its holding in American Superconductor by one-third, or 178,441 shares, while Deutsche Bank cuts its stake in American Superconductor by 5%.
Bloomberg
data indicated that BlackRock, American Superconductor's second-biggest shareholder, cut its stake by 9% in the third quarter. There could have been some short-term profit-taking among the AMSC trading, as shares hit a short-term low in August around $26 before hitting $31 right at the end of the third quarter. Yet American Superconductor shares have continued up since the end of the third quarter, and had their biggest spike during October, rising from $30 to $38.
While
Bloomberg
recently noted that American Superconductor is among the most heavily shorted clean energy stocks, with 27% of its shares traded loaned to short sellers at the end of the third quarter, short interest has been fairly consistent throughout the past year, and decreased in the most recent Nasdaq reporting period.
AMSC short interest fell to 11.4 million shares at the end of November, from 11.8 million shares at the middle of November. During the spring and summer months, short interest on AMSC shares was significantly higher, consistently above the 13 million share mark. Short interest has ranged from as low as 10 million shares to as high as 13.7 million shares during 2010.
-- Written by Eric Rosenbaum from New York.
>To contact the writer of this article, click here:
Eric Rosenbaum
.
>To follow the writer on Twitter, go to
.
>To submit a news tip, send an email to:
.
RELATED STORIES:
>>Clean Energy Winners: Tax Cut Trades
>>Green Stock Winners: American Superconductor