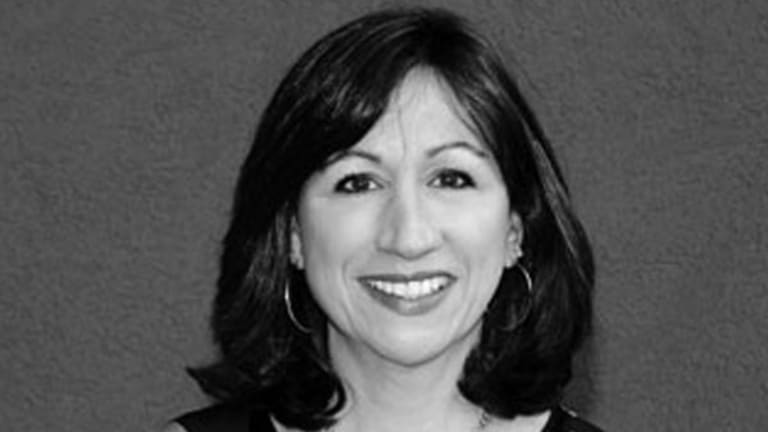 American Flight Attendants Got $13 Million More, Thanks to Delta
American Airlines flight attendant leader Laura Glading asked airline executives for $13 million more after she learned that Delta had given its flight attendants a raise.
DALLAS (TheStreet) -- American Airlines (AAL) - Get American Airlines Group Inc. Report flight attendant leaders were ready to send a tentative agreement out to members Wednesday morning when they learned that Delta (DAL) - Get Delta Air Lines Inc. Report  was giving its employees a 4% raise in April.
So Laura Glading, president of the Association of Professional Flight Attendants, went back to American CEO Doug Parker and President Scott Kirby to ask for more -- and got it.
"I went back and said, 'We are no longer better than Delta, so I need some help,'" Glading said in an interview. "And we got a match on Delta. The Delta raise is effective on April 1, but for us it is on Dec. 1."
The Delta match added about $13 million annually to the cost of the American flight attendant contract, Glading said, bringing the value of the industry-leading contract to $193 million annually above the current value of the combined existing American and US Airways contracts.
The APFA estimated that the value of those contracts is about $111 million below the existing market rate, including the Delta raises.
The $193 million figure includes $50 million as the anticipated value of profit-sharing, which American unions do not have.
"Doug Parker has been clear that he doesn't think profit-sharing gets the type of response [from employees] it needs," Glading said. "He didn't want it in the contract and he was willing to give us a premium so we would give up profit-sharing. We looked at it and determined we were talking about $50 million a year in value. It all went smoothly."
From the union's point of view, fixed permanent wage increases trump the possibility of share price gains.
Glading said that flight attendant leaders, meeting early Wednesday morning in Washington, were ready to send out a tentative contract agreement to members when they learned that Delta had announced it was giving most front-line employees a 4% raise effective April 1.
"Our job was to get more than market rate, and we felt we had done that," Glading said. "We were minutes away from a vote. Everyone was for it. Then somebody came running in and said Delta had announced flight attendant raises and that it was on Facebook (FB) - Get Meta Platforms Inc. Report . Then the room exploded. We started searching the Web. Then we found a Delta flight attendant and had her take pictures of their Web site."
When the story was confirmed, Glading went back to Parker and Kirby.
Glading said she suspects that Delta CEO Richard Anderson timed the pay raise announcement to impact the American contract talks. "I am sure Richard Anderson was messing with us," she said.
"I've been flying for 36 years," Glading added. "I can always remember trying to chase Delta raises, but we were always told you that you have to give up work rules to have Delta wages."
Finally, she said, American Airlines flight attendants can indeed have an industry-leading contract. 
Written by Ted Reed in Charlotte, N.C.
To contact this writer, click here.