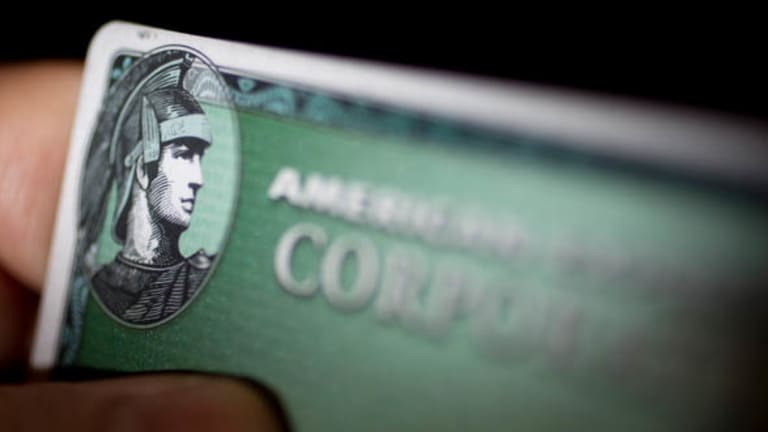 American Express Signs Deal to Reduce Financial Burden of Prepaid Cards
American Express just gave InComm a huge vote of confidence.
American Express Co.  (AXP) has taken a big step in giving prepaid and payment solution company InComm exclusive distribution rights of its prepaid reloadable and gift card products in the U.S.
"After considerable deliberation, we have decided to partner with InComm as we start a new chapter for our prepaid business," said Stefan Happ, Executive Vice President of Global Prepaid & Alternative Payments at Incomm. "InComm's expertise and deep knowledge of the industry will be a great asset as we look to bring our best-in-class prepaid and gift card products to even more customers."
Working with InComm lets companies participate in the revenue flow in a more hands-off way, InComm President Phil Graves explained. "[American Express will] get to stay a part of the transaction instead of it just being the consumers and suppliers," he said.
Watch for These Signs of a Risky Retirement Investment Strategy -- Part 1
InComm and American Express already had a relationship in which InComm would activate the prepaid products and then hand the operations over to American Express, said InComm COO and CFO Scott Meyerhoff. Now InComm will be handling the behind the scenes operations and technology, while American Express will still be in charge of the network and handle issuing and settlement of the cards. The American Express prepaid products included in the transaction include U.S. gift cards, B2B rewards and incentives, tax disbursements and general purpose reloadable (GPR) cards.
InComm has been in the prepaid space for 25 years and now processes $40 billion in transactions per year. The company's prepaid products are available through a network of over 500,000 retail outlets, including Walmart Stores Inc. (WMT) , CVS Health Corp. (CVS) , and Walgreens Boots Alliance Inc. (WBA) . InComm also works with other financial services corporations, including Visa Inc. (V) , Mastercard Inc. (MA) , and Discover Financial Services (DFS) .
American Express shares were trading up less than 1% to $85.46 in early afternoon trading on Thursday.
Meyerhoff said that there's a detailed vetting process that American Express goes through for anyone that will be interacting with its customers. "This shows they trust us," he said. InComm's Graves echoed the same thoughts saying, "We're proud that American Express feels comfortable asking us to do this."
The legal advisers for the deal are Florida-based Tobin and Reyes.
More from TheStreet's financial services coverage:
Don't Let Currency Swings Scare You Out of a Global Investment Strategy
AmEx Pays $96 Million to Cardholders to Settle Discrimination Claim