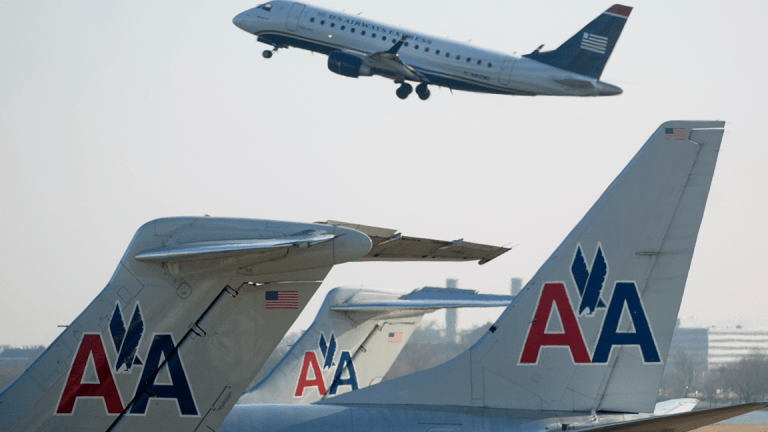 Publish date:
American Airlines' CEO Warns Fees May Rise as Oil Prices Gain
International oil prices are pushing $80 a barrel.
International oil prices are pushing $80 a barrel.
American Airlines Group Inc. (AAL) - Get Report CEO Doug Parker sees a new normal for the airline industry. 
Rising oil prices will make air travel more expensive as international crude price climbed above $75 a barrel and moved toward $80.
"If it becomes clear this is the new normal you would see over time less capacity and growth in the industry and therefore higher prices, but I don't think that's going to happen in the near term," Parker said, according to a Reuters report. 
U.S. oil prices reached $70 per gallon in May for the first time since 2014 but crude has since pared some of those advances. 
West Texas Intermediate crude oil rose 0.03% to $65.83 a barrel on Monday, international benchmark Brent crude prices were down 0.56% to $76.36 a barrel. 
Earlier this year, the U.S. Energy Information Administration predicted gas prices would be at their highest levels in four years. 
Parker's comments come less than a week after rival Delta Air Lines Inc. (DAL) - Get Report warned that higher fuel prices will "cause some pain" in the short-term and represented a barrier for carriers adding capacity. 
On Monday, the International Air Transport Association cut its profit target for the global aviation market this year by 12% to $33.8 billion, due mostly to rising fuel and labor costs. 
North American airlines will contribute $15 billion to global profits alone because they post the highest margins and return on capital.