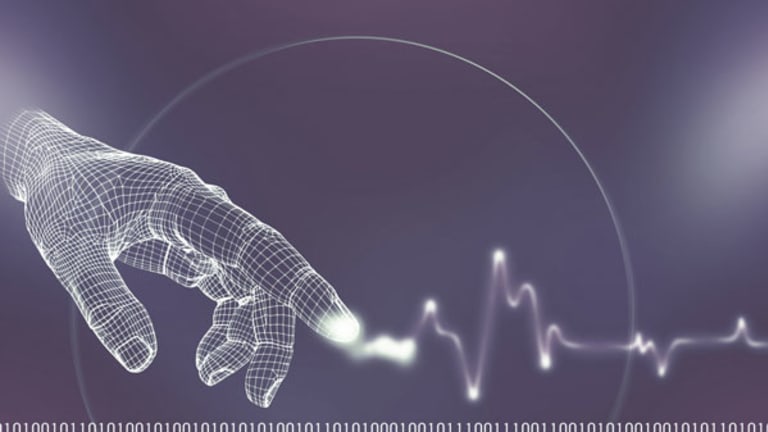 Amedisys' CFO Carousel Misses the Mark
The company can't seem to keep a financial chief. Maybe the problem is higher up?
OKLAHOMA CITY -- Over the years,
Amedisys
(AMED)
has spent a lot of time hunting for the perfect financial chief.
Perhaps the problem is a little higher?
At this point, CEO William Borne has taken his chances on numerous CFOs at the health services company he founded as a young nurse more than a quarter of a century ago. Meanwhile, Borne himself has remained a constant fixture -- serving as both chairman and CEO -- throughout the company's history.
Citron Research, which suspects Amedysis of overcharging Medicare, feels that investors should pay closer attention to Borne as a result.
In mid-August, with shares of Amedisys trading near an all-time high, Citron
raised multiple questions about the company's accounting practices and ever-expanding margins. The firm ultimately suggested that Amedisys could be charging Medicare more than it should.
Shares of Amedisys, which peaked near $67 in late July, plunged 18% on the day of Citron's report. The stock was recently trading up 2.7% to $55.10.
"Management's credibility has to be considered in creating an objective assessment of the company's value," Citron declared when raising questions about Amedysis' billing practices this month. "Amedysis had a case of 'seven-year itch' with accounting issues. Its current problems can be seen in the context of overly aggressive accounting and restatements by the same management a number of years ago.
"Same CEO," Citron concluded, "same set of issues."
In Febrary 2007, Amedisys portrayed Dale Redman as a gifted CFO and highlighted his experience at
United Companies Financial Corp.
in particular, stressing that he had overseen finances for the "$1.7 billion NYSE mortgage company."
The company failed to mention that Redman was part of a management team accused of hiding hundreds of millions of dollars worth of losses at UCFC, however, and that the company's stock wound up almost worthless in the end.
Although UCFC flew high for years -- with its stock topping $75 halfway through Redman's reign as CFO -- the company came crashing down in 1999, long before the rest of the industry.
UCFC filed for bankruptcy that spring and announced that Redman would be leaving "to pursue outside interests." With their once-valuable stock almost worthless, angry shareholders filed class-action lawsuits against UCFC and its ousted leaders for allegedly concealing the bleak condition of the company.
Redman worked for himself in the meantime, operating an obscure consulting firm for eight years before suddenly surfacing as Amedisys' CFO early last year. His boardroom ties may have helped -- notably, he served on the board at Piccadilly Cafeterias when Ronald LaBorde -- Amedisys' lead independent director -- ran the floundering restaurant chain.
Like UCFC, Piccadilly wound up bankrupt in the end.
Before Redman arrived at Amedisys, the company had pledged to hire a different class of CFO.
Amedisys had previously relied on Gregory Browne to keep its books. The company touted Browne's "25 years (of) financial experience" when hiring him in 2002, following a stressful restatement that had triggered class-action lawsuits from unhappy shareholders. Unlike many Amedisys CFOs, Browne actually stuck around for a while.
For the most part, Amedisys fared quite well during Browne's stay. After settling an outstanding Medicare dispute, which triggered financial penalties and a "corporate integrity agreement" with the government, Amedisys went on to report increasingly impressive results. By 2005, the company looked poised to top even its recent success with a record-shattering year.
Behind the scenes, however, Amedisys was struggling to digest two major acquisitions. The company ended 2005 on a sour note and dropped an extra bombshell when releasing its official results.
In an all-too-familiar refrain, Amedisys announced that Browne was leaving "in order to pursue other professional interests." The company did promise a top-notch replacement, however.
"Both Greg and the company realized that the skillset going forward in the financial officer's role will require a CFO with a different profile," Borne explained during a fourth-quarter conference call hosted in February 2006. "A snapshot of the profile we're seeking would be a CPA who has CFO-level experience within a $1 billion company."
Importantly, Borne stressed, "there is no 'rest of the story.'"
A few months later, Amedisys finally settled on John Giblin, the longtime CFO of
Crawford
( CRDB).
In terms of sales, with prior-year net revenue of $772 million, Crawford almost resembled a billion-dollar company. In terms of market capitalization, however, the thinly traded insurance company never came close. Even today, following a two-year rise in the company's stock, Crawford carries a market value of just $600 million -- less than half of Amedisys.
Giblin, who spent 17 years at Crawford, lasted four short months at Amedisys. Last February, Giblin abruptly resigned "for personal reasons" and walked away from stock options valued at $418,000 in the process.
Giblin insisted that he had "no concerns at all about the accounting at Amedisys" as he left the company. He claimed that he had simply landed a more attractive offer inside the insurance industry and, in fact, went on to manage finances for Blue Cross Blue Shield of Tennessee.
Still, some have accused Amedisys of cracking down on those who complain.
Stephen Taglianetti oversaw Amedisys' infusion business before the company ousted him and several other executives when Medicare cuts took a near-fatal toll on its operations a decade ago. Taglianetti sued Amedisys right back, however, claiming that he had been fired after reporting "alleged illegal billing practices" at the company. In proxy statements filed in 2001 and 2002, Amedisys revealed that it ultimately settled with Taglianetti and the others out of court.
In 2003, Amedisys agreed to expand its compliance program under a settlement with the federal government. However, in a move viewed as conflicted by some, the company arranged for its own general counsel to double as its chief compliance officer. Similar arrangements have backfired badly at the likes of
Wellcare
(WCG)
and
Tenet
(THC)
.
Amedisys failed to respond to messages from
TheStreet.com
seeking comments for this story.