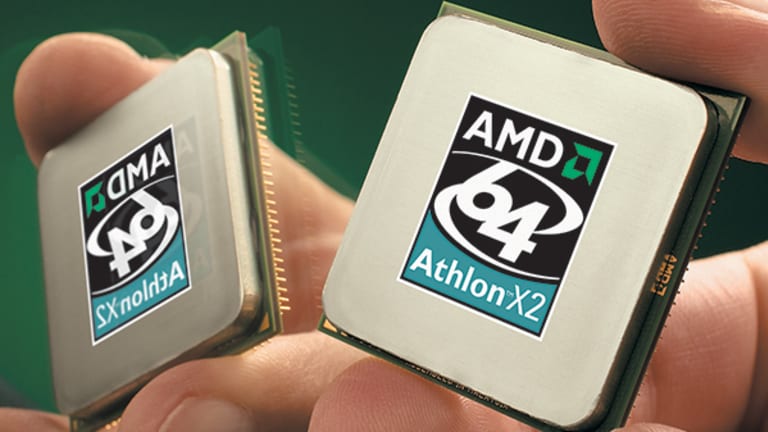 AMD's Blowout Second Quarter Got a Boost From the Cryptocurrency Mining Craze
CEO Lisa Su told investors that the company saw 'elevated demand' in part from cryptocurrency mining.
Advanced Micro Devices Inc. (AMD) - Get Advanced Micro Devices, Inc. Report blew past expectations for the second quarter, helped by robust sales in its computing and graphics segment. 
Shares of the chipmaker were soaring 10.2% to $15.56 in after-hours trading on Tuesday, after the company beat on its top and bottom line during the period. AMD said computing and graphics revenues jumped 51% from one year ago. 
On an earnings call with investors, AMD CEO Lisa Su said sales of the company's Radeon RX GPUs (released in the second quarter) got a boost from the cryptocurrency mining market, as well as the gaming market. Leading up to AMD's earnings report, Wall Street had been trying to measure what impact the rise of cryptocurrency mining will have on chip companies, particularly AMD and its rival Nvidia Corp. (NVDA) - Get NVIDIA Corporation Report . Both companies' chips are used to mine Ethereum, an alternative cryptocurrency to Bitcoin. 
AMD's stock has popped 24.5% so far this year, in part due to a wave of demand from cryptocurrency miners. But Su indicated that AMD doesn't view cryptocurrency as a stable, long-term driver for the company. 
"Relative to the cryptocurrency, we have seen some elevated demand," Su told investors on the call. "Our priority, though, really is on our core market, which is the gaming market. We are prioritizing supply toward the gaming market...But it's important to say that we didn't have cryptocurrency in our forecast and we are not looking at it as a long-term growth driver, although we will continue to watch the developments around blockchain technologies as they go forward." 
Su added that some of the company's partners -- most likely graphics card maker Asus -- are offering AMD-based cards specifically optimized for mining. This can protect AMD from losing out on profits because the cryptocurrency specific chips can't be resold to gamers on the secondary market; instead, gamers would have to buy brand new chips from AMD. 
When asked whether the cryptocurrency mining demand could carry over into the third quarter, Su said the company expects strong graphics demand during the period, but that it's more likely to come from a mix of revenues, not just cryptocurrency demand alone. 
"It's a mix of gaming being seasonally stronger in the third quarter, it's a mix of inventories being very low in the channel, and there is probably a cryptocurrency component as well relative to overall demand," Su explained. "When we look at it as a whole, though, we think that the growth in the business is really on the strength of the products." 
Su added that the company is "being conservative" in its estimates for how the crypto boost could affect its fourth quarter results. Ethereum has had its fair share of ups and downs over the past couple of months. The price of Ether exploded last month, hitting an all-time higih of more than $400 on June 12. Since then, it has crashed more than 65% to a low of roughly $130 on July 16. It has since rebounded higher to about $199 a piece. 
"I think the visibility is anyone's guess at this moment," Su said.
More of What's Trending on TheStreet: