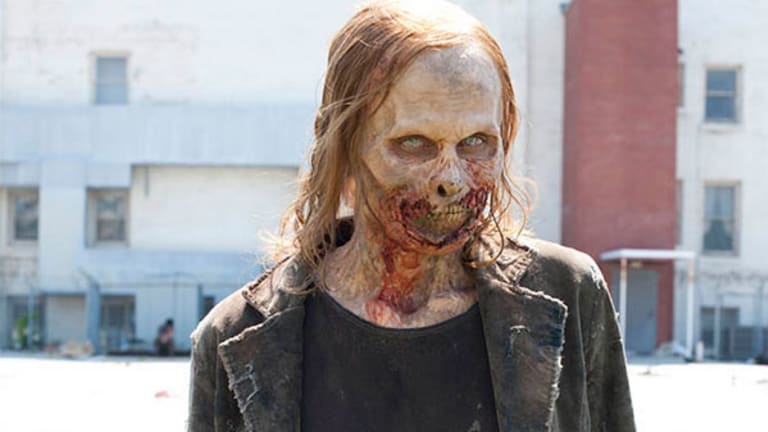 AMC Networks Brushes Off Potential $1 Billion Suit from 'Walking Dead' Producers
Despite seeking massive damages, the suit is unlikely to impact AMC's attractiveness as a potential merger or takeover target.
AMC Networks (AMCX) is being sued by four current and former producers behind the mega hit zombie show "The Walking Dead," but the negative story is unlikely to have an impact on its attractiveness as a potential takeover target. 
Three of the show's current producers and one former executive producer filed a lawsuit against AMC Networks on August 14. The group claims that AMC Networks didn't pay them what they deserved based on the success of the show. "Plaintiffs and the other talent behind [The Walking Dead] are the ones whose work to create, develop, write and produce the series has brought its huge success, but the fruits of that success have not been shared as they should be," the complaint reads. 
Editor's note: This article was originally published by The Deal, a sister publication of TheStreet that offers sophisticated insight and analysis on all types of deals, from inception to integration. Click here for a free trial.
The lawsuit came just three days after one of the plaintiffs, Robert Kirkman, left AMC Networks for a two-year deal with Amazon's (AMZN) Prime Video platform, where he will develop original TV programs. The suit also comes four years after former executive producer Frank Darabont filed a similar lawsuit claiming that AMC Networks owed him about $300 million.
AMC Networks' stock did not have a noticeable reaction to the lawsuit. The company's shares are trading up 16% year-to-date to $60.69 vs. the S&P 500's 9% increase for the year. That's likely because AMC Networks is one of a handful of small cable companies with attractive offerings, such as IFC and WEtv, that has yet to be bought out. Most recently, Discovery Communications Inc. (DISCA) announced on July 31 that it had agreed to buy Scripps Network Interactive Inc. (SNI) for $90 share in a deal valued at $11.9 billion. 
However, AMC Networks is actually trading at a discount to the market, with atrailing price-to-earnings ratio of 9.7, vs. the S&P 500's P/E of 21. In the past year, AMC Networks' P/E has dropped as low as 8.3 in October. 
AMC appears to be taking the lawsuit in stride, arguing that this type of lawsuit is common in the industry. AMC sent the following statement to TheStreet: "These kinds of lawsuits are fairly common in entertainment and they all have one thing in common -- they follow success. Virtually every studio that has had a successful show has been the target of litigation like this, and 'The Walking Dead' has been the #1 show on television for five years in a row, so this is no surprise. We have enormous respect and appreciation for these plaintiffs, and we will continue to work with them as partners, even as we vigorously defend against this baseless and predictably opportunistic lawsuit."
More of What's Trending on TheStreet:
Robert Darwell, an entertainment lawyer at Sheppard Mullin Richter & Hampton who's not involved in the case, agreed that this was a common type of lawsuit around hit shows. "Going into production, producers are often happy to just be getting their show on the air (and, by no means did 'The Walking Dead' seem like it would be a slam dunk hit), but, unfortunately, accounting and participation disputes are common in great success," he wrote in an email to TheStreet. "It doesn't mean that it's not a big deal because there is a significant amount of money at stake, but this being Hollywood in all likelihood the show must go on."
If successful, the suit could require AMC Networks to pay an estimated $1 billion in damages, which would make it the largest profits case in TV history, according to The Hollywood Reporter. However, many of the shows' current creative names did not take part in the suit and can help the show keep running without any hiccups, notes Gizmodo.
FBN Securities analyst Robert Routh noted that while these types of lawsuits are not unusual, the real question is whether this is a frivolous complaint or not. At this point, however, Routh said he couldn't answer that question.
The plaintiffs claim that "The Walking Dead" lawsuit is unique because its production company, AMC Studios, and its network, AMC Network, are part of the same conglomerate and worked together to keep money from them. Production companies typically share profit with participants, while the network doesn't. Thus AMC Network had a special interest in keeping the profit at the network level, the plaintiffs said. "There can be no question that, if AMC Studio and AMC Network were not part of the same conglomerate, the story would be very different," the complaint reads. 
The producers noted that other shows that came from independent production companies, such as "Mad Men" and "Breaking Bad" received much higher license fees than "The Walking Dead" received under AMC Studios. This is in spite of "The Walking Dead" having higher ratings than either of those two other shows, the complaint read. 
The plaintiffs are suing for numerous breaches of contract, including improper deductions from the amount AMC Studio paid to them, and turning down an offer to sell "Fear of the Walking Dead's" international rights to a third party so that they could do a related-party deal for less money. 
Additionally, the lawsuit could be why AMC Networks has been struggling to replace Joel Stillerman, who left his head of programming position at the network in May to become chief content officer at Hulu, according to The Hollywood Reporter. The previous top candidates to fill the position, including Matt Cherniss who used to work at WGN America, and Katherine Pope of Studio 8, both passed on the job, sources told the publication. 
Apple Should Be Terrified By How Much Samsung Is Spending on Its Future
A representative for Ronald Nessim, one of the attorney's for the plaintiffs, sent TheStreet the following statement: "While we disagree with AMC on the merits of our lawsuit, we appreciate its statement that it will continue to work with us as partners on the continued success of 'The Walking Dead,' 'Fear the Walking Dead' and 'The Talking Dead.' We also reaffirm our commitment to continue to make the best programs possible."
Editors' pick: Originally published Aug. 18.