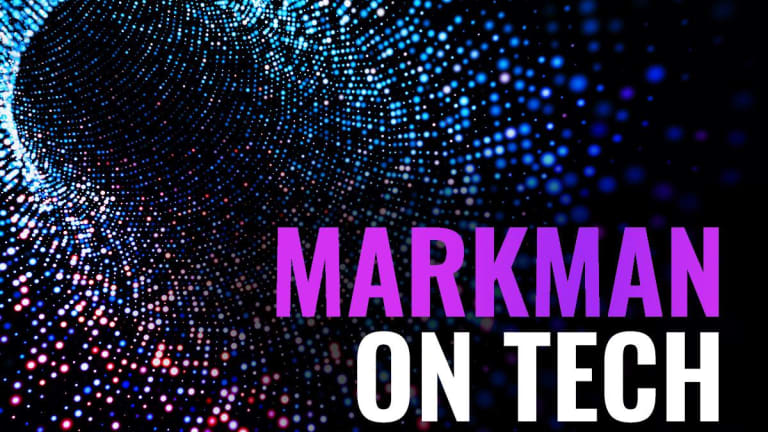 Ambarella Shines at Center of Governments' Nonstop Efforts to Monitor Citizens
Ambarella rose to fame as the maker of chips inside GoPro cameras, but it's since transformed itself into a full-fledged computer vision company
Ambarella rose to fame as the maker of chips inside GoPro cameras, but it's since transformed itself into a full-fledged computer vision company
The European Parliament voted last week to begin using the latest biometric systems to track every man, woman and child in the EU, and some non-EU citizens, too.
The Common Identity Repository, according to the press release, is a new, searchable database that will link border control, immigration and law enforcement information across the EU.
It's as scary as it seems. It's also a wakeup call for investors. Privacy does not exist, not even in Europe.
The amount of data that will soon become searchable is staggering. Identity records, including date of birth particulars and passport information, will get linked to fingerprint and facial scan records.
All told, Eurodac, the fingerprint database for asylum seekers; Visa Information System; and Schengen Information Systems, the giant database used by 31 European countries for law enforcement and border control, will be linked to three new databases governing criminal records for third party nationals, the entry/exit system and a travel authorization system.
At the click of a virtual button, border control and police offers will be able to pull up information, including biometric data on 350 million people.
The new centralized database is a big step for privacy-conscious Europe. It establishes a common registry for biometric data for all of its citizens, as well as for those who wish to visit as tourists. More important, it's the shape of things to come.
The global community often criticizes China for the state's efforts keep tabs on citizens. In 2018, the government announced that facial scanning systems were capable to tracking every person in Beijing, a city of 21.5 million people, according to a New York Timesreport.
In addition to extending these systems through the country of 1.4 billion, new software systems will link the information to financial, travel and social media data. The end result will be a social credit score to differentiate good Chinese citizens from undesirable ones.
In India, the government successfully implemented Aadhaar, a digital identification system backed by fingerprints and facial scans. The database, run by the unique identification authority of India, houses information on 1.2 billion Indians, and is widely considered to be the largest information technology project ever attempted.
There have been benefits, too. Just as the early adoption of mobile helped the Chinese build a lead in mobile payments, the digitalization of India promises radical advances in banking, given reduced levels of fraud.
With Aadhaar, Indians can easily open bank accounts with their fingerprint, move money and pay bills, and buy mutual funds, investments and insurance. They can also move around the country more freely, assured their financial assets will remain in tow.
The CIR is not that. In many ways, it's the opposite.
The European parliament wants to track people moving in and out of the EU because lawmakers are fearful that people who will do harm are slipping through the cracks. They are turning to draconian, authoritative practices because it's more politically expedient to be too safe, rather than not safe enough.
It's the lesson investors should have learned long ago. The surveillance state is real. In the future it will be universal, and unavoidable because it makes people feel safer.
Cities will be blanketed with cameras. Citizens will willingly submit to facial scans.
An official Department of Homeland Security official document last week, noted that 97% of departing airlines passengers will undergo facial recognition scans within four years.
All of this information will be forever preserved in searchable databases.
The logical opportunity here for investors is public cloud companies that provide the vast amounts of computer power and storage needed to pull up and house this information. Amazon (AMZN) - Get Report Web Services and Microsoft's (MSFT) - Get Report Azure will be longer term winners.
Ambarella (AMBA) - Get Report rose to fame as the maker of chips inside GoPro (GPRO) - Get Report cameras. For a while, powerful HD cameras strapped to the helmets of daredevils was one of the biggest stories in tech. The opportunity seemed unending, until the extreme sports tech market splattered. Blame better, more powerful smartphones.
In 2015, Ambarella ventured down another path. It became a full-fledged computer vision company. A $250 million investment in research and development resulted in new silicon that includes proprietary video processing and a new deep neural network AI. Mass production of the system on a chip started in 2018.
The company is also forging into automotive and next generation security cameras. 
Ambarella has no debt and marketable securities of $359 million, or $10.97 per share on hand. Fiscal 2019 cashflow was positive, at $24.5 million. Gross margins ended the year at 60.8%. And 80% of its 750 employees are engineers.
The shares trade at 7.3x sales for a market capitalization of $1.7 billion. Given the potential of the total addressable market, its turnaround and large cash position, the stock is cheap.
Ambarella can be bought at current levels. The stock could double in three years.
Amazon and Microsoft are holdings in Jim Cramer'sAction Alerts PLUS Charitable Trust Portfolio. Want to be alerted before Cramer buys or sells these stocks? Learn more now.
*
To learn more about Jon Markman's stock picks at the crossroads of culture and technology, check out his daily investment newsletter Strategic Advantage. To learn about Markman's practical research in the short-term timing of market indexes and commodities, check out his daily newsletter Invariant Futures.
The author of this column owns Amazon.com and Microsoft.