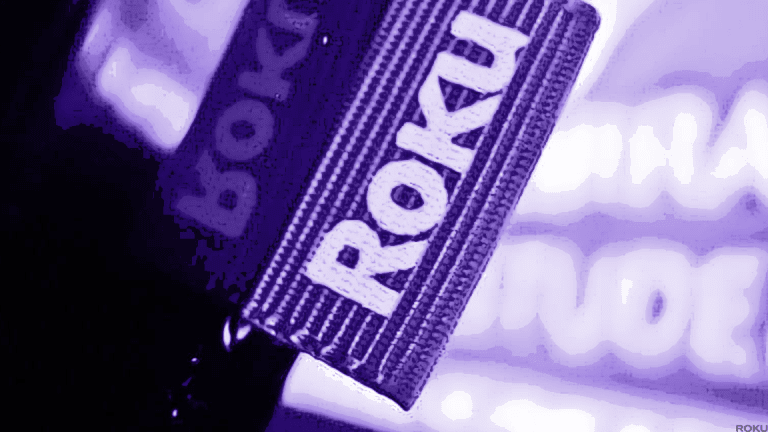 Amazon Won't Kill Off Roku Anytime Soon: Analyst
Roku shares got nailed on Wednesday on rumors that Amazon was circling its turf. One analyst thinks the fears are overblown.
Don't tune out of Roku (ROKU) - Get Report because of Amazon's (AMZN) - Get Report long shadow. 
Roku's red-hot stock has been nailed by 5% since Wednesday on reports Amazon is planning to launch a free, ad-supported video service called Free Dive. The service would be available to the 48 million Fire TV devices in circulation. Investors are a touch concerned that Roku will be forced to face a significant headwind for its lucrative advertising business.
"And while we can't ignore Amazon and the dreaded "Amazon Effect," we think this strategy is designed, in part, to sweeten Prime Video which will help drive greater awareness of the value proposition and adoption of Amazon Prime. The other motive is, of course, to make money off the burgeoning AVOD (Advertising - Video On Demand) trend," explains widely-followed tech analyst Jeff Johnston at Arthur Wood.
But fear not (at least not yet) Roku bulls, says Johnston.
"We see minimal risk in the near-term for ROKU. We believe ROKU's agnostic approach to vMVPDs and their best-in-class user experience will continue to fuel subscriber and advertising growth for the next several years. The fact that ROKU is agnostic cannot be overstated.
Adds Johnston, "We simply don't see a situation where advertisers abandon ROKU in favor of AMZN. We could see advertisers use both platforms, but choosing one over the other seems unlikely. 
Roku Chief Financial Officer Steve Louden struck a bullish tone in an interview with TheStreet several weeks ago.
Here's what Jim Cramer is saying about Action Alerts PLUS holding Amazon.