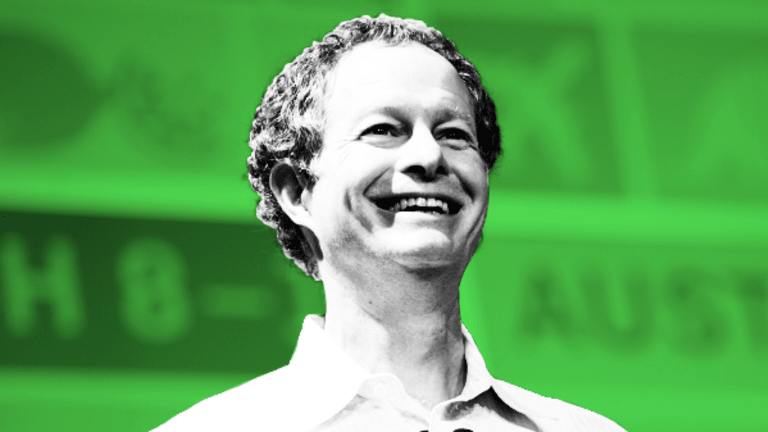 Amazon-Whole Foods Vote Wednesday Could Make John Mackey $9 Million Richer
Nice work, Mackey.
Time for John Mackey's big payday. 
Whole Foods Market Inc. (WFM) shareholders will vote at 9:30 A.M, EDT, on Wednesday, Aug. 23, on Amazon.com Inc.'s (AMZN) - Get Amazon.com, Inc. Report $13.7 billion acquisition of the upscale grocer, and founder, and CEO John Mackey has nearly $9 million riding on the vote.
Mackey, who will continue to run the company after the close of Amazon's purchase, held a 0.31% stake in the company, or 980,000 shares, as of a July 19 proxy filing. That stake is currently worth $41 million. With Amazon paying $42 per Whole Foods share, a 27% premium over Whole Foods' closing price of $33.06 the day before the acquisition was announced, Mackey will net a paper profit of about $8.8 million.
Even beyond his personal windfall, Mackey seems excited. According to a transcript from an employee town hall meeting, Mackey described the two companies' "whirlwind courtship" as "love at first sight": "How did we meet? It was actually mutual friends set us up on a blind date," he said. And ... we just fell in love." Amazon could transform Whole Foods from the "class dunce" to the "class valedictorian," Mackey added.
It's another big win for activist investor Jana Partners, which in April began agitating for a sale. TheStreet estimates that Jana will receive up to $320 million from its six months as Whole Foods investors. Jana owned a 9% stake, sold between June 19 and July 18 for prices ranging from $41.66 to $43.51, well above the $29.14 to $31.80 it paid per share as it accumulated its stake from Feb. 9 to April 10.
If shareholders approve the deal, regulatory blessing is the next step. Combined, Amazon and Whole Foods control just 2.5% of the U.S. food market, compared with Walmart Stores Inc. (WMT) - Get Walmart Inc. Report at 18%, Kroger Co. (KR) - Get Kroger Co. (KR) Report at 10% and privately held Albertsons Cos. Inc. at 6%. Still, there's some concern, with Representative David Cicilline, a Rhode Island Democrat, requesting that the House of Representatives' Subcommittee on Regulatory Reform, Commercial and Antitrust Law examine the merger. Similarly, Marc Perrone, president of the United Food and Commercial Workers International Union, complained to the Federal Trade Commission that the deal would destroy jobs.
While the president doesn't make antitrust decisions, President Trump has repeatedly criticized Amazon, whose CEO, Jeff Bezos, owns the Washington Post. 
Simultaneously, consumers are warming up to online grocery delivery, with Morgan Stanley analyst Vincent Sinisi citing survey results indicated indicating that the number of consumers who are "very unlikely" to buy food online has dropped to 37% from 47% in 2015.
Mega-retailers like Walmart and Target Corp. (TGT) - Get Target Corporation Report are also pushing online grocery.
Amazon stock traded down 0.8% to $959.44 Wednesday morning. Shares of Whole Foods were flat at $41.72 after the open.
More of What's Trending on TheStreet:
The 30 Nastiest Storms in Recent U.S. History Have Caused Mind-Blowing Damage
Editors' pick: Originally published Aug. 23.